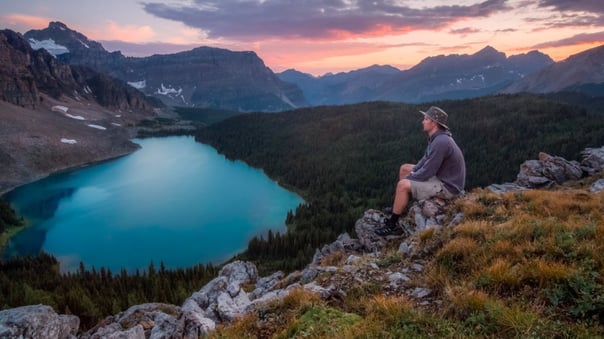 Traveling to New Zealand should be on everyone's bucket list. The sites to see - from snow-capped mountains and luscious forests, right through to sandy beaches and desert volcanoes - will leave a lasting impact on any traveler.
With so much to do and see, it can be helpful to do a bit of research to find out how others experienced New Zealand. So, with that in mind, read on for the best New Zealand travel blogs.
This travel blog follows the adventures of Petra and Shaun, a young, independent, fun-loving couple who live in New Zealand and travel throughout the country. As part of their travels, the couple bought a campervan in which they explored the South Island of New Zealand. This road trip is documented on their blog in addition to numerous posts exploring the different places and cultures NZ has to offer.
Divergent Travelers is another blog run by a couple, this time originating from America. In 2014, the couple sold all their possessions, quit their jobs and bought 2 one-way tickets to New Zealand. As well as documenting their adventures and 'things to do' in New Zealand, Dave and Lina have provided a vast amount of photos and videos showing New Zealand's natural landmarks and abundance of wildlife.
This blog has a lot of great content, from a cost breakdown of the travelers' 14 day trip and what to pack, to information on tours and pictures of the sites. Again, this blog is run by a couple, who decided to quit their normal lives and continuously travel around the globe.
This blog comes from Emma who grew up on the West Coast of the North Island in New Zealand. She offers great insight into a huge growing list of New Zealand destinations. The locations range from well-known areas such as Wellington, to the more unique areas such as Taranaki.
Lotte, who describes New Zealand as the most beautiful country she has ever been to, traveled around the country in a campervan for 42 days. This blogger is from the Netherlands and has posts detailing budgets, the best campsites and how to travel as a couple.
Anita lives in New Zealand and offers tours and activities throughout New Zealand as well as a great local perspective on several locations. She has a focus on the underrated Wairarapa region which has some excellent hikes.
"Jub" is the first solo male on our list who moved from New Zealand to Australia and proceeded to travel around the world. Jub has a host of helpful blog posts covering destinations in New Zealand and varied spots throughout the world. He outlines road trip itineraries to micro adventures and packing lists.
Jeremy spent 15 months living, working and traveling around New Zealand, and after doing so, states that "with absolute certainty that it's one of my favourite places on earth." Jeremy posts about his adventures, from bungee jumping to wine tasting. For those looking for an adventure perspective on long-term travel, this is the blog for you.
As the name suggests, this is a blog for people who love the snow, and Queenstown, New Zealand, is one of the top places to visit for snow sports. Jen, The Snow Chasers' blog-writer, has visited 7 times and is an expert on everything to do with snow sports and ski resorts in New Zealand. The blog also gives readers access to some exclusive offers for ski trips so its worth checking out!
Robin and Laura are attempting to spend 12 months 'on the road' in New Zealand, and while they're doing it, they're up for tackling 365 activities. They're blogging the whole experience, bringing readers top travel tips, helping them find great destinations and reporting everything they get up to. This is a great activity focused blog which delivers new content every day.