Excess Baggage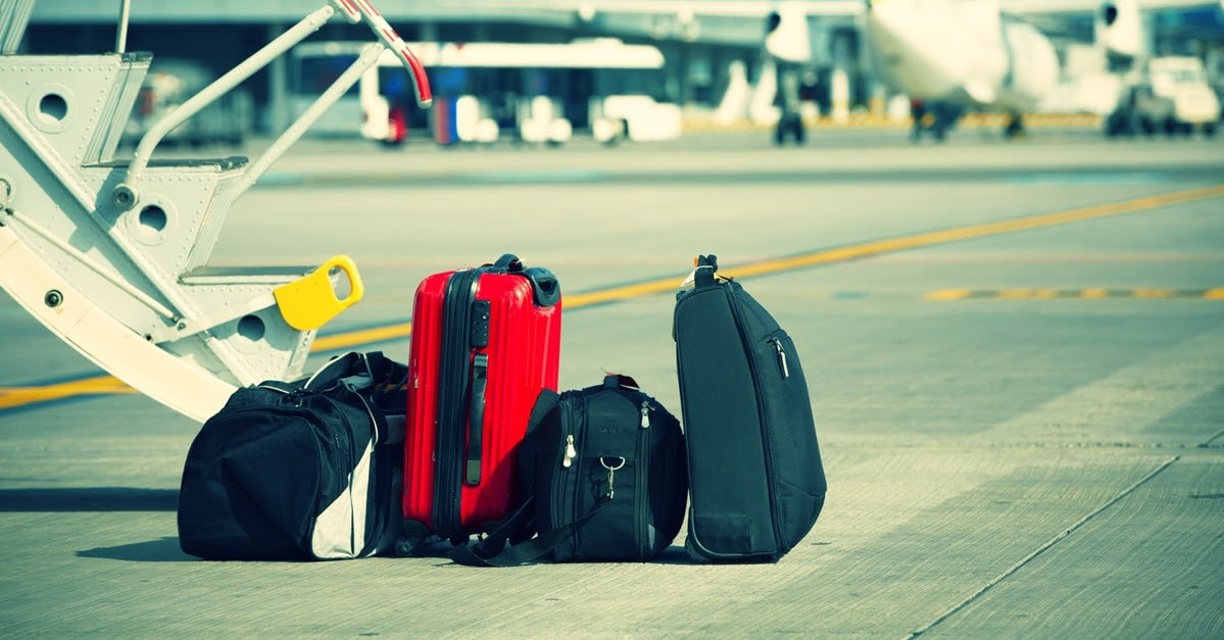 Each and every one of us has had to deal with excess baggage at some point in time. PACK & SEND aims at resolving this issue for you with utmost ease. We have the best freight solutions for transporting your luggage to the destination while keeping the overall cost minimum.
Australia's Best Excess Baggage Local and International Service Provider
We prioritize stress-free travel for our customers at all times. Therefore, PACK & SEND has curated a seamless service that can take care of your excess baggage. The team offers a wide array of options like excess baggage Air New Zealand and Etihad excess baggage services to transport your belongings to any destination worldwide.
Robust Materials
We ship the excess baggage by packaging them with robust materials. The staff is well trained and uses the most sturdy boxes to ship your items internationally. We make the transit extremely safe and keep your expensive and fragile items intact. The materials are selected as per the transportation you choose i.e. sea or air freight.
Reliable Packaging
The robust materials used for packaging and excess baggage shipping are completely reliable. In addition to the sturdy boxes, we use strong tapes, bubble wraps and other bag wraps. The packaging is tamper-proof resulting in top-notch security while your excess baggage is unaccompanied. The excess baggage can be of any size and we can package it in a suitable manner.
Professional Services
PACK & SEND houses the most professional team which becomes directly proportional to our services. Our professional approach makes shipping excess baggage overseas extremely easy. We collaborate with the largest airlines and you can choose from the Qantas excess baggage or Virgin excess baggage services for the appropriate freight option. Moreover, you can consult with our experts whenever you have any queries about the various airlines.
Timely Delivery
Another reason to choose our shipping service is that we always deliver the excess baggage on time. Our shipping companies ensure that our punctuality standards are held high at all times. Air and ocean freight services play a major role in the express and timely delivery of your belongings. In case the cargo is delayed due to an unforeseen circumstance, you will be promptly notified. Moreover, our advanced tracking technology can help trace your package round the clock.
Trustworthy Staff
You can trust our company for unaccompanied transit of your luggage via Cathay pacific excess baggage services. We are equipped with a group of trustworthy staff members. They are dedicated to efficient shipping of your items and are cent percent reliable to complete their jobs with care. They perform the packaging keeping the industry standards intact and are careful through the packing, transportation and delivery processes. This avoids any misplacing and damaging of your goods.
Responsive Customer Support
Alongside superior trustworthiness, the team responsible for shipping your excess baggage is always responsive to client requests. The customer support is excellent and you can reach us through a call or an email to get prompt responses in case you have queries about Malaysia Airlines excess baggage or excess baggage Singapore Airlines. The team can help you out with your baggage woes if you are a student moving out of the university, a corporate business traveller, an international tourist visiting on holidays.
Safety-assured Delivery
The excess baggage is delivered keeping all the safety measures in place. The baggage is picked up, packed and delivered with superior care via excess baggage Emirates, Air New Zealand excess baggage and several other airlines. The delivery is done to the designated party along with a signature for confirmation for added assurance. PACK & SEND relies on advanced tracking technology and skilled teams that guarantee the secure transit of your baggage.
FAQs
1. What is considered excess baggage?
Excess baggage is the passenger luggage that exceeds the permitted weight, size or pieces limits on your travel ticket. The limits are decided by the carrier and usually vary based on the ticket classes and inclusions.
2. What are my options if I have excess baggage?
It is essential to know your options while travelling with excess baggage. This will help you keep the overall travel cost to a minimum. In case the baggage exceeds the limits permitted on your ticket you can consider the following options:
Pay additional fees to the carrier airlines as an excess baggage allowance. This option becomes quite expensive as the airlines charge a substantial sum for the baggage.
Engage a specialist Excess Baggage shipping company. This one seems much more affordable and convenient as the experts like PACK & SEND can pick up the excess baggage from your door and deliver it to the destination safely. You can find out the details about specific airlines like the Etihad excess baggage charges and make an informed choice.
3. Who uses Excess baggage services?
Excess baggage services are useful for a wide array of populations. You can get in touch with PACK & SEND for a customised excess luggage service if your requirements are similar to the ones listed below:
• Corporate business travellers
• International university students
• International tourists visiting on holidays
• International backpackers & working holiday-makers
Our experts can assist you with the packaging and shipping of your excess luggage through skilled courier and freight services.
4. Should I opt for air freight or sea freight?
We offer both ocean and air freight forwarding services for your excess baggage. Choosing the perfect option depends on the type of package, and your needs, i.e the weight, priority and cost-effectiveness. Air freight is a much faster and more efficient method.  Sea freight is generally only reccommended for shipments of at least 1 cubic metre.  The larger the consignement, the larger the savings when comparing sea to air freight costs.  It will of course take substantiall longer to trasport by sea than air. The best way to find the appropriate option for you is to consult with the experts. You can get in touch with our customer support team.
Phone: 1300 668 000
5. How can I transport my excess baggage?
You can choose a freight forwarding service like PACK & SEND to transport your excess baggage while travelling domestically or internationally. The shipping calculator will demonstrate that it is more pocket-friendly than paying the additional fees charged by the carrier airlines.
6. How much does it cost to transport my excess baggage?
The charges are calculated as per the weight of your baggage and the distance of the transit. You can use our shipping calculator to get a quote for safely transporting your excess baggage to the destination. We aim to integrate the best of our services while adhering to all your budget requirements for a smooth transfer of your excess baggage to its destination.
7. What airlines do you support for excess baggage?
We support multiple airlines for excess baggage support. A few names include Qantas Airlines, Virgin Atlantic, Air New Zealand, Etihad Airways. In fact, it does not matter which airline you travel with because our partner services deliver to the door at your destination.  You can contact our customer support team to discuss the details of how we can help transport your excess baggage and coordinate the door to door or door to depot deliveries of your baggage.
8. Do you provide sea freight solutions for excess baggage?
PACK & SEND provides sea freight solutions for excess baggage. It offers a pocket-friendly alternative for moving large quantites of excess baggage worldwide. You will find the comprehensive, flexible and customer-specific solution for all your bulk transpiration needs via our courier and freight service.

You can send your excess luggage overseas through either Full Container Load (FCL) or Less Than Container Load (LCL) according to the size of your items. Sea freight can be an optimal choice as it has fewer restrictions so you can send flammable items like perfume and even products like medicines (subject to customs compliance).

However, it does take a considerable amount of time for your baggage to arrive at your destination. Therefore, you should consult our experts and consider air freight in case you require express delivery of your excess baggage.