Art & Antiques Shipping Solutions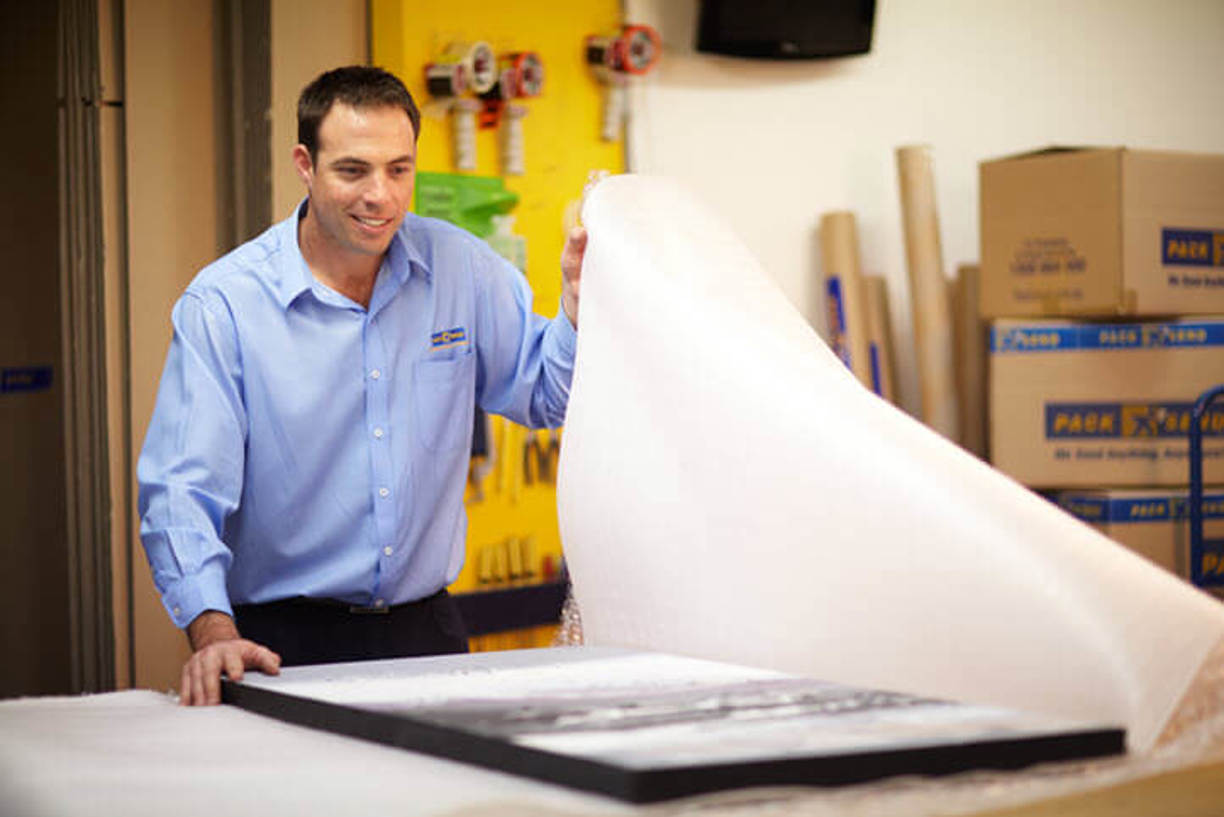 As Australia's leader in packing and shipping art and antiques, PACK & SEND's commitment to excellence has made us the preferred choice for artists, art galleries, antique dealers, and auction houses across the country. With our expertise in handling delicate and valuable items, we ensure that your precious cargo is delivered safely and securely.
Trusted by Artists and Industry Professionals
Our world-class packaging standards have put us at the forefront of handling the interstate or international shipping of art and antiques. What sets us apart? It's a combination of our experience, care, expertise, options, and attitude:
Expertise in Packing Art and Antiques: Our team of professionals is trained in time-tested packing techniques, using only high-quality materials to ensure that your items are protected.
Customised Packing Solutions: We know that each piece of art or antique is unique, which is why we offer customised art & antique packing solutions to suit your individual needs. Correct packing for your fragile goods will provide the best protection against any bumps and knocks during transit.
Personalised Customer Service: We pride ourselves on providing exceptional customer service to all our clients. Our dedicated team of professionals is always available to answer any questions or address any concerns you may have about your art and antiques shipping.
"No Limits" Logistics: We partner with a vast and varied global network of partners to ensure that we can find a way to send even the most Fragile, Large, Awkward and Valuable (FLAV) pieces, no matter how challenging. We do the hard yards, so you don't have to.
International Shipping Expertise for Fine Art & Antiques
As a leader in art and antique shipping, PACK & SEND has over 30 years of experience in international shipping. We have a global network of partners that allows us to provide reliable and efficient shipping services to and from almost any destination worldwide.
Variety of Shipping Options: Selecting a courier/shipper is a crucial part of the shipping process. We work with you to choose the shipping method that suits your cargo. Shipping options include air express, air economy, sea, and road freight, and are customised based on your specific needs, budget, and time constraints.
Specialised Freight Transportation: We provide a range of specialised shipping solutions; high-value items require safe and secure transportation. We can provide climate-controlled transportation and storage, and door-to-door delivery to the destination.
Hassle-Free Customs Clearance: We guide you through the customs clearance process, by helping you with the preparation and documentation of all necessary paperwork, saving you time and effort.
Comprehensive Warranty Coverage: PACK & SEND offers our valued customers Freight plus Warranty. Opting for Warranty cover provides financial protection, ensuring that the item's value is covered in case of unfortunate events such as natural disasters, accidents, theft, or mishandling.
Timely Tracking and Status Updates: We believe in providing our customers with full transparency throughout the shipping process. That's why we offer online tracking and updates for all our shipments, as well as providing personalised, proactive monitoring of your goods in transit.
Get Started with PACK & SEND now. Request a quote.
A Proven Track Record of Safe Art and Antique Delivery.
Our proven track record of success speaks for itself. With countless satisfied customers and an unparalleled level of expertise in Art & Antiques shipping, you can trust PACK & SEND with your most valuable art and antiques. Providing Personalised Shipping Services for:
Private Art Collections, Art Exhibitions & Roadshows: Whether you're moving a single painting, fine antiques, a large sculpture, or a whole gallery of artworks, you can trust PACK & SEND to provide the safe and specialised delivery of every piece anywhere.
Artists, Antique Dealers & Curators: Our trained shipping professionals will work closely with you to ensure your needs are met. We understand that shipping valuable items can be stressful, this is why we go above and beyond to ensure that your experience with PACK & SEND is as smooth and worry-free as possible.
Art Galleries & Museums: We have worked with various galleries and businesses to ensure the safe delivery of fragile & sensitive goods. Providing ongoing courier and freight services with our network of service centres means we can ensure seamless coordination to destinations all over Australia and the world.
We're Here to Help You
When it comes to art and antique shipping, the packing of each piece should be individually and carefully tailored to ensure maximum protection. We analyse and consider each step of the packing and unpacking process, beginning by identifying fragile parts and planning how to best protect them.
With our expertise in packing, comprehensive warranty coverage, international shipping capabilities, real-time tracking, personalised customer service, and trusted reputation, you can trust us to handle your precious cargo with the utmost care.
PACK & SEND is the clear choice for professional artists and collectors alike. Our experts are ready and willing to help you coordinate your shipping today.
Click 'Get a Quote' or locate your nearest Service Centre to kickstart your journey with us. Let's get moving!