Sea Freight Solutions for Affordable Worldwide Shipping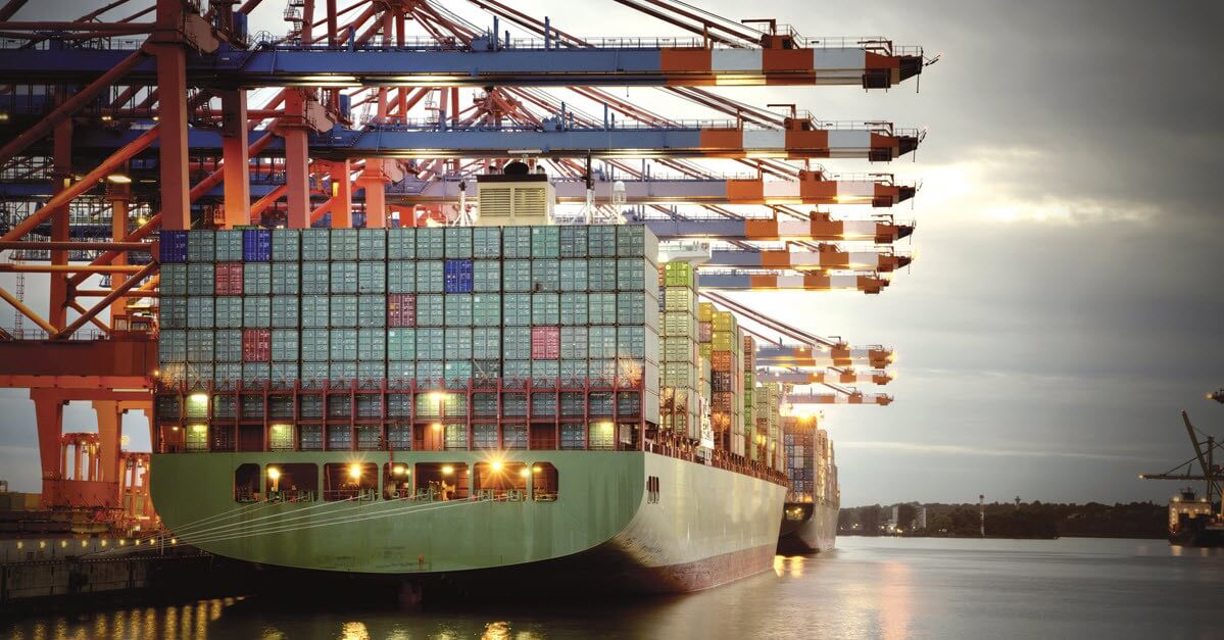 PACK & SEND is one of Australia's leading packaging and shipping companies, with the capabilities and international freight forwarding networks to ensure timely, safe and cost-effective sea freight delivery.
Look no further for a comprehensive, flexible, and customer-friendly solution for your bulk transportation needs. 
We offer international shipping from Australia for the following:
Bulk goods for international trade
Excess luggage when travelling overseas
Furniture and household goods
Delicate musical instruments
Antiques, artworks or other fragile and precious items
Driven by our "no limits" philosophy, our couriers and freight services remain unparalleled in Australia. We can handle the delivery of both bulk goods and smaller quantities economically.
Premium LCL and FCL Service
We offer premium LCL (less than container load) and FCL (full container load) sea freight forwarding to all the major regions around the world and locations across Australia. Our extensive network ensures that you find the best shipping solution for your needs at a competitive price.
Timely Delivery
Pack & Send takes pride in its ability to ensure timely delivery of your goods so that your business is not adversely impacted. In case of unforeseen delays due to unavoidable circumstances, you will be promptly notified.
Furthermore, you can track your shipment at any time using the container tracking system.
Competitive Shipping Costs
We offer a variety of sea freight rates and competitive solutions (such as LCL consolidation) to meet your shipping needs and budget.
Secured and Safety Assurance
We take utmost care during packing, transportation and delivery to prevent misplacing of goods and to ensure that your goods reach their destinations undamaged.
Moreover, we are the only sea freight company in Australia to provide a loss and damage warranty for artworks and antiques.
As a business owner, if you're considering a cargo shipping service to handle international shipping from Australia, Pack & Send is here to delight you.
FAQs of Sea Freight
Let us help you understand if international sea freight is right for you.
What is sea freight and how does it work?
Sea freight is a method of transporting large quantities of goods over the sea using cargo ships. Goods are packed into containers, usually 20 ft X 40 ft, and loaded onto a vessel that will take them to their destination country.
A typical cargo ship can carry around 18,000 containers (TEU), thus international sea freight is a cost-efficient way of doing cross-border import-export trade.
Sea freight can be transported in several ways:
FCL or Full Container Load - You buy one or more full containers to transport your goods. You use the containers exclusively, ensuring that your goods remain undisturbed throughout the journey. It is cost-effective when the volume of your goods is high enough to fill (or nearly fill) a container.


LCL or Less Than Container Load - You share a container with other people whose goods are also transported in it. It is less expensive than FCL and makes sense when you don't have enough goods to fill a container. 


RORO or Roll On Roll Off - Instead of packing goods into containers, the wheeled vehicle in which your goods are stored such as cars, trucks, or trailers drives onto the cargo ship, gets transported to the destination and then drives off the ship.


Dry Bulk Shipping - Certain goods such as coal, iron ore, salt, sugar, sand, cement or grains are stored in the hold of the ship instead of being packed into containers for transportation.
This is how cargo shipping services work:
You hire a sea freight forwarder or ocean freighter to collect the goods from your supplier.


The goods are moved through the port of the origin country after clearing logistics customs.


If your goods are LCL, they will be loaded onto a shared container. If your goods are FCL, they will be loaded in a container exclusive to you.


The containers are loaded onto a cargo ship and transported to the destination country.


When the goods reach the destination country, they are moved through the port by clearing customs again.


If your goods are LCL, they are unloaded from the containers and shipped to you as loose cartons or pallets.  In some cases collection from the port may be required.


If your goods are FCL, the container is loaded onto a wheeled vehicle and driven to you without unsealing.
What are the benefits of sea freight?
There are several benefits of shipping by sea:
Cost-effective: In comparison to international courier by air freight, sea freight is cheaper when shipments weigh more than 100 kg or consist of multiple cartons.


Carbon-efficient solution: Shipping by sea is environmentally friendly because it has a low carbon footprint as compared to other modes of transport.


Suitable for bulk goods: Heavy and large goods can be easily maneuvered and transported through sea freight shipping because cargo ships have a large capacity.


Fewer restrictions: Sea freight does not have restrictions on the type of goods that can be transported in the way air freight does. Flammable items like perfume or biochemical products like medicines are allowed.
Can I track my parcels?
Yes, there are container tracking systems that allow you to track your container. You need the container number or booking number of bill of lading and the shipping line to track your container.
Sea freight transportation is a cost-effective and safe method of transporting bulk goods over long distances for non-critical shipments. You will be notified in advance about the date when your goods are expected to reach their destination.
How long does sea freight take?
Sea freight can take anywhere between 20-60 days, depending on where the delivery of the goods is to be made.
How much does sea freight cost?
The cost depends on a number of factors and the sea freight quote will include:
Cost per weight of goods and volume
Customs brokerage
Insurance
Pick up and delivery at ports
Fuel surcharge
Routing charges
Container freight station (for LCL consolidation)
Sea freight costs can vary substantially depending on the country of origin and destination, so a personalised quote is required.
You can use a shipping calculator to get a quote for sea freight rates from Australia to other countries.
Say, you want to calculate the sea freight from the USA to Australia, you can fill in the relevant fields about origin and destination country along with the postcode to receive a quote.
Is there any Sea Freight insurance or warranty?
PACK & SEND offers the option of Freight plus Warranty which is a form of cover against loss and/or damage of your goods.  We are the only sea freight provider that offers a loss and damage warranty for valuable art and antique items. To reduce any chance of breakage or loss, we offer expert packing services and take the utmost in professional care during transport and delivery.