Courier Service & Parcel Delivery | Best Courier in Australia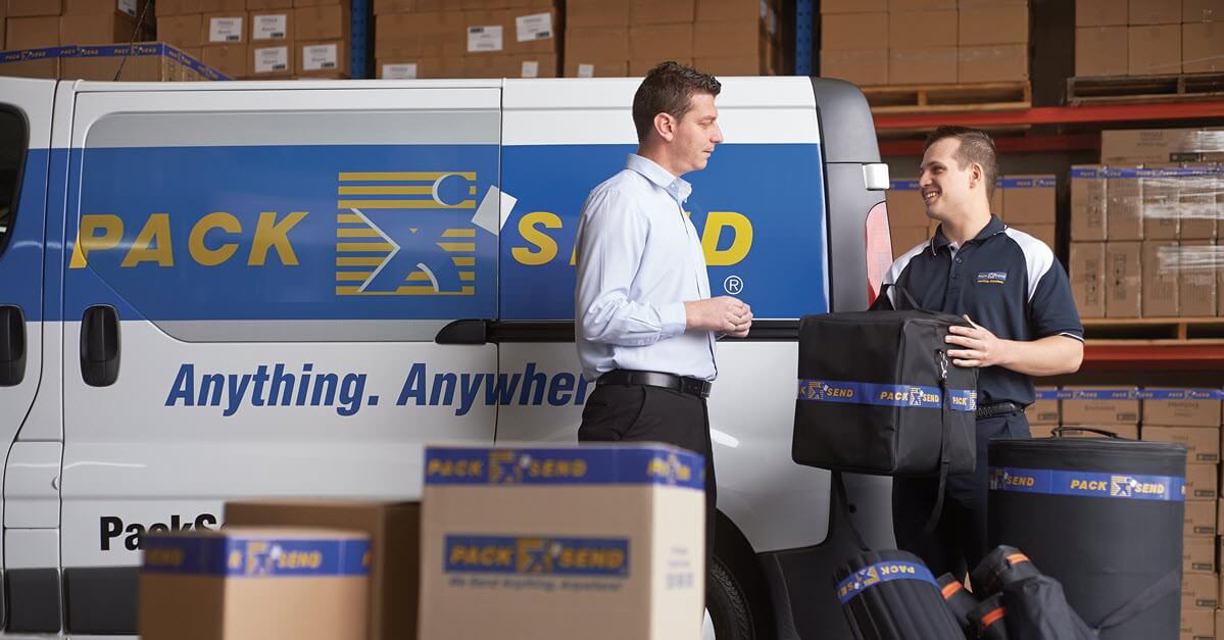 PACK & SEND is recognised & awarded as providing the best courier service experience in Australia.
Founded in 1993, we have grown into becoming Australia's leading and highly preferred courier company, providing our customers with access to the world's top courier and freight carriers under one roof.
Thanks to our strategic focus and unique set of capabilities, today you can deliver almost anything overnight to over 200 countries worldwide with PACK & SEND's wide range of courier, freight, and shipping services.
Be it packaged goods, fragile items, confidential documents, awkwardly shaped items, or just about anything, PACK & SEND has the expertise to deliver it within an ideal timeframe & in a cost-effective manner.
Get a Quote
Send a Parcel. Anything. Anywhere.
Why Send Your Parcels Through PACK & SEND?
PACK & SEND — known for its 'No Limits' approach, is committed to finding the best courier service and parcel delivery solutions for our customers based on their individual needs.
Here are some other perks you get to experience when you send your parcels through PACK & SEND.
Equipped with Latest Technology - PACK & SEND's internal systems are equipped with the latest technologies to ensure we meet the modern demand of our customers & ensure a satisfying experience.


Unrivalled Choice - At PACK & SEND, our Service Centres offer you Australia's widest range of parcel, courier and freight service options. With so many options to choose from, combined with decades of knowledge and expertise, we can help you select the best-suited service.


Realtime Tracking - Our Track and Trace tool is well-integrated with multiple carriers to keep the tracking of your shipments simple and in one place.


Efficient Delivery - Our goal at PACK & SEND is always to offer the highest level of service to all our customers. To achieve this, we always make sure to offer a quick, uncompromising, and efficient delivery service, no matter the hurdles.


Affordable Services - When you send your parcels through PACK & SEND courier service, rest assured knowing that you're getting great value and better outcomes compared to other delivery service providers.


Professional Support - Customer support service is our superpower. We firmly believe that happy customers are the strength of any successful company and that's what we've evolved to excel at. Our support staff executives are available 24/7 to assist our customers with their shipment queries.
Our Extensive Delivery Services
PACK & SEND offers an extensive range of delivery services, as described below:
If you have a parcel or any ‌goods that need to be sent across town quickly, choose our local, point-to-point delivery service. It's perfect for off-peak and fast local deliveries.
If you have something time-critical to send across Australia, our same day delivery service is probably the right option for you. It helps you deliver your goods to any door in Australia on the same day.
We provide a range of overnight and priority delivery services. We highly recommend this option when you need your goods to be delivered on the next business day.
If you're looking for a reliable and cost-effective parcel delivery service, try our Australia-wide road express services.
Our satchels come in a broad range of sizes and deliver any type of goods efficiently to most metropolitan and regional destinations throughout Australia on the next business day.
We can deliver your parcels interstate through our huge delivery network and massive fleet of vehicles.
PACK & SEND can deliver to over 200 countries with over 80,000 destinations across the globe through our international courier services.
Courier Service FAQs
Q: What is the difference between parcel and courier?
A: A parcel is the goods that are being sent, while the courier is the logistics company handling the entire shipping process, from pickup to delivery.
Q: What is a courier service?
A: A courier service is a fast, door-to-door service that transports goods like parcels, documents, packages, items, etc. to the specified destination 
Q: How does courier service work?
A: The process of courier service depends on the carrier along with several other factors. However, the common steps involve parcel collection, parcel sorting, and parcel delivery. 
Q: What is the best courier in Australia?
A: PACK & SEND is Australia's best-rated courier service with multiple awards and accolades to its name. In fact, PACK & SEND is largely recognised as the most reliable courier service company in Australia.
Q: How much is a courier service?
A: The cost of courier service mostly depends on various factors, including the type and size of goods, destination, weight, delivery speed, and distance.
Q: How do I use a courier service?
A: There are a plethora of courier service providers available in the market with their unique offerings. However, if you're looking for a cost-effective and flexible courier service provider, look no further than PACK & SEND. We have been recognised as the most reliable and best-rated courier service company.
Q: What is the cheapest international courier service?
A: The shipping cost of an international courier, same as regular courier service, depends on the different factors including size, weight, source & destination, delivery speed, and so on. However, there are courier companies like PACK & SEND that offer competitive rates for international courier services than their competitors, while ensuring totally safe delivery of goods.
To find out more about using our parcel delivery services and courier netw