International Shipping from Australia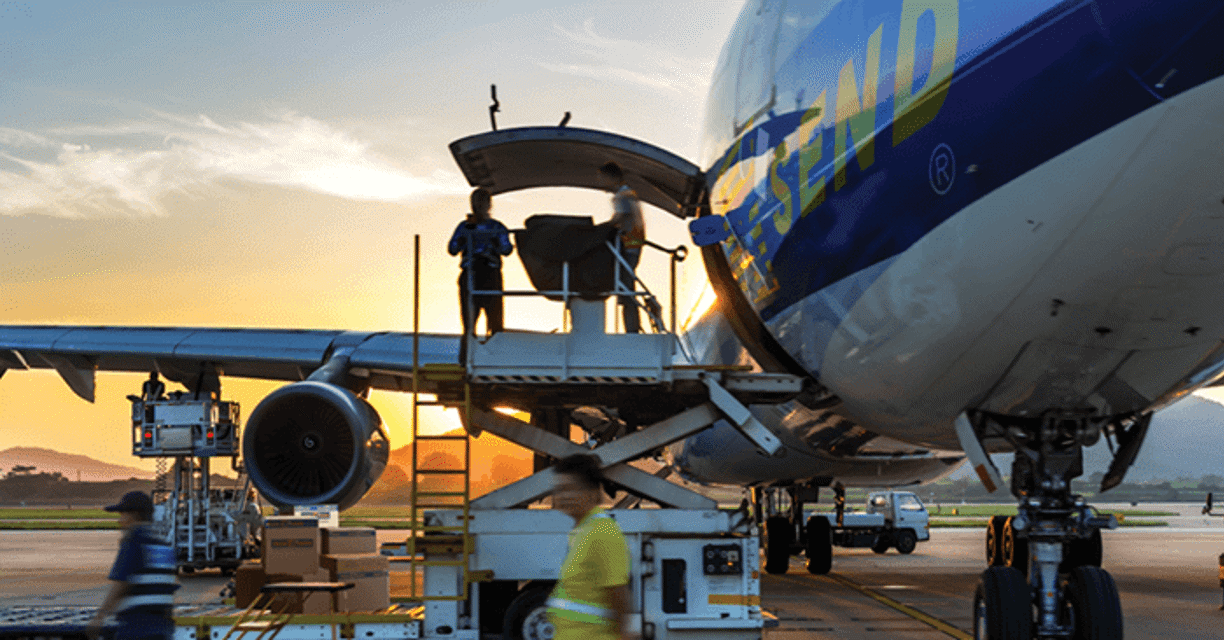 PACK & SEND is a one-stop-shop for international shipping from Australia. Our expert overseas shippers will deliver your goods with an unrivalled combination of competitive rates and award-winning service. You can send your parcels and freight overseas with us, knowing it's in the safe hands of an established and reputable courier shipping company.

We make international priority shipping, air freight and sea freight cost-effective and hassle-free for thousands of happy clients. PACK & SEND's international shipping services provide a flexible and comprehensive solution for shipping boxes overseas.  We also send pallets and whole containers overseas, including commercial consignments, bulk freight, small parcels, excess baggage, overseas relocations, documents and airmail.
Minimise your stress and risk by using PACK & SEND's expertise and technology to plan and send your international shipping.
We provide multiple solutions for international freight shipping from Australia. You can ship everything, including personal belongings, fragile items, eCommerce orders and oversized and heavy cargo through the air or the ocean as per your requirements.
Professional Packaging
Our team houses packaging experts who can organize your items and curate the perfect parcel for transit. The professionals can segregate and compartmentalise the different categories and perform customized crating for every client.
We have varied approaches to packing fragile items, electronics, as well as perishables.  We sell and supply all types of packaging supplies such as tape, bubble wrap and boxes for international shipping in case you wish to pack it all by yourself.
Superfast Delivery options
Our international air freight services send your boxes overseas in the most speedy manner. We are your best bet when it comes to expediting your courier in urgent matters. The duration of the express courier delivery is unaffected by the size of the package.
This proves to be extremely beneficial for sending important documents across. Moreover, eCommerce businesses shipping internationally from Australia can grow exponentially with superfast product deliveries globally.
Priority Shipping
You can expedite the delivery of urgent consignments with our express courier services. PACK & SEND prides itself on exemplary overnight delivery services. This factor makes your life extremely convenient when in a shipping fix. Our No Limits philosophy means we will find a way to fulfil your urgent requirements with prompt responses.
End-to-end Support
We mean it when we say that international shipping from Australia with PACK & SEND is the holistic solution you need. Our end-to-end international courier service can take care of as much or as little of the mail-out process according to your preference. Our shipping services can include packaging, and delivery just with a few clicks. For example, the mail processing service can be extended to include photocopying, printing, folding, inserting, addressing and posting.
Realtime Tracking
PACK & SEND uses cutting-edge technology to offer you complete information on the progress of your shipment via our multi-carrier network. Our updated online tracking system will provide you with the assurance and peace of mind that you have the most up-to-date information, whether you're receiving one parcel or sending hundreds.
Personalised service
The personalised assistance at your local PACK & SEND Service Centre can help you put together a custom mailing solution for your company. We can advise you on the appropriate economy air, airmail, and air freight service for your needs, as well as provide any necessary packing supplies. Working with your PACK & SEND representative allows you to focus on the critical areas of your business while we handle the logistics of sending your documents to clients and stakeholders.
FAQs of International Shipping from Australia
How do I ship a parcel internationally?
The easiest way to ship a parcel across borders is through an international parcel post or courier service. You can get a quote from different companies and choose the one that provides the quickest and cheapest international shipping from Australia.
Once you have chosen the appropriate freight forwarding service, steer clear from adding any restricted items in the parcel and pack the items with sturdy supplies, ensuring they meet or exceed the carriers packaging guidelines. 


Are there any restrictions on the type of items that can be shipped overseas?
All countries have stringent prohibitions against products that can be considered to pose a potential public danger. Every country has different customs regulations so you have to conduct thorough research. When you choose our personalised service through one of our Service Centres, our specialists can help you complete the necessary documentation required for customs clearance.


How can I track my parcel?
When collaborating with PACK & SEND, you will receive high-end international shipping. You can use our advanced tracking technology and trace your parcel through the shipment tracking number in real-time. For example, if you want to track your parcel sent via international shipping from Australia to Canada, you can use the unique tracking number from any location and obtain the latest status of the package in transit.


What are the contact details of the best international shipping provider in Australia?
Reach PACK & SEND, the best international shipping from Australia, at 1300 668 000 for personalised services. Alternatively, find your closest Service Centre and their contact details through our Service Centre search.


How soon will my parcel will get delivered?
PACK & SEND are well renowned for expedited delivery services. You can choose an air freight service for the quickest international transit. Our time-definite freight services make us ideal for your urgent shipping requirements.


What type of products are supported for international shipping?
Products like important documents, furniture, artwork, vintage goods, musical instruments and other such items are supported by our international shipping from Australia. You can ship parcels of all sizes ranging from 500g to 7000kg with our air and sea freight forwarding services.
PACK & SEND has demonstrated exemplary services and is one of the best reviewed international movers out there. Opt for our reliable and economical services to send all types of products while shifting across the nation or overseas for a smooth international relocation.


How many countries are served for international shipping?
PACK & SEND serves more than 220 countries worldwide AND 80,000 destinations for international shipping. A brief list includes international shipping from Australia to United Kingdom, the USA, China, New Zealand and many more. Our global network also covers shipping parcels across Europre, Asia, Africa, the Subcontinent and the Americas.


How do I cancel the international shipping of my parcel?
You can contact the service centre through which you made your booking, or for online bookings please contact the PACK & SEND customer care team to cancel the international shipping of your parcel. 


Through what channels can I ship my parcels internationally?
You can ship your parcels internationally through sea or air freight for express delivery. Our professional courier services can fine-tune all the details of the shipping process, no matter the channel you choose. The wholesome package includes assured security, accurate tracking, confirmation as well as signature on delivery.


What if I receive damaged goods?
Our global dispatchers work relentlessly to adhere to your deadline expectations, whilst providing you extra peace of mind with our Freight Plus Warranty. You can opt for the warranty at the time of booking  for cover against damage or loss of goods whilst in transit. Customer who have paid for Freight Plus Warranty will receive appropriate compensation in case your goods arrive damaged.
Our range of competitively priced international shipping parcel and freight delivery services, includes:
Send your urgent parcels and documents worldwide with our efficient and affordable express courier services. Includes delivery to the door and track and trace ability for your peace of mind.
Fast and economical, our air freight services can be tailored to one-off deliveries of any size, through to ongoing regular service solutions for businesses requiring frequent delivery worldwide.
Our economical sea freight services can ship full or part container loads of goods. An ideal option when time isn't a concern and may be the most affordable option for international moves.
Send small parcels and documents worldwide via our air services. Perfect for low value gifts or samples, documentation and other small items you need to get to family or business associates overseas.
PACK & SEND are logistics experts when it comes to moving. We can assist with the logistics of relocating as well as providing the best method of transportation, with specialised vehicles equipped to handle large and fragile items.
As a leading provider of courier services, PACK & SEND has the air freight capabilities to send your goods to the USA when other providers cannot.
Send commercial goods, excess baggage, gifts or anything imaginable. PACK & SEND have the courier and freight services to safely deliver your goods to the UK.
With numerous PACK & SEND locations throughout New Zealand, we have the capacity to ensure your goods have a fast and safe travel across the Tasman via air or sea freight.
PACK & SEND's extensive logistics and delivery capabilities means we can deliver your parcels and freight to locations throughout Asia.
No matter what you need to send, we have the air and sea transport capabilities to deliver your goods to numerous locations throughout Europe on time and at a competitive price.
At PACK & SEND your goods will be handled by a team of highly trained and experienced international shipping specialists. All our PACK & SEND Service Centres are trained air cargo security agents and can provide extensive advice on packaging, freight options and delivery solutions.