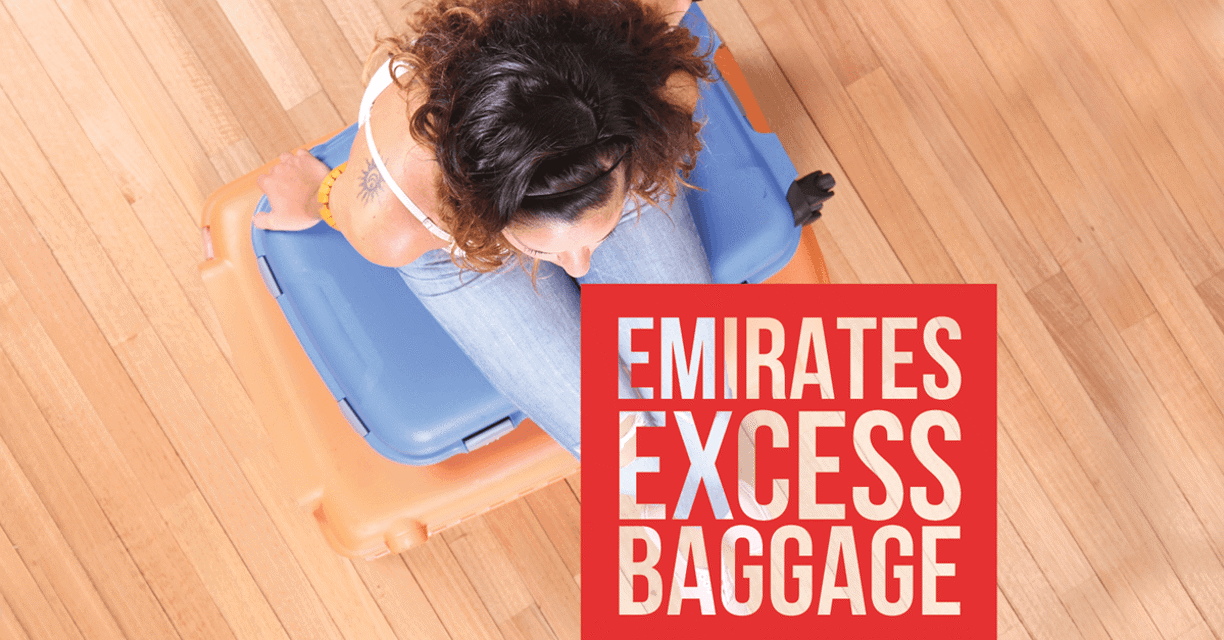 Emirates Excess Baggage
Emirates is the largest airline in the Middle East. Founded in 1985, Emirates today operates flights to more than 150 destinations, incorporating six continents and more than 80 countries. The airline has a fleet of more than 230 Airbus and Boeing aircraft and its central hub is based in Dubai, United Arab Emirates. In 2016, Emirates was named 'World's Best Airline' at the Skytrax World Airline Awards.
Emirates offers Economy, Business and First Class travel, with three types of First Class seating: a full enclosed suite, flat bed seats and 'sleeper' seats. A range of in-flight entertainment and catering options are available on all flights; the entertainment system, ICE, has won the Skytrax 'Best In-Flight Entertainment' award every year since 2003. Emirates has a four-tier frequent flyer program called Skywards, through which members can earn miles and receive exclusive offers from global partners in retail, hospitality and more.
Emirates' checked baggage allowance varies depending on your travel class, destination and type of flight. However, the general allowance for all destinations outside Canada and the Americas ranges from 20kg in Economy Class to 50kg in First Class. For flights to and from Canada, North America and South America, baggage allowance varies from two bags up to 23kg each in Economy Class to two bags up to 32kg each in Business and First Class. Skywards members are also able to utilise extra baggage allowances, but no single item of luggage may exceed 32kg for any passenger.
Excess baggage charges apply for items that are overweight, and for extra pieces of luggage on flights to and from Canada and the Americas. These rates are calculated at the airport at the time of check-in and vary depending on your flight; passengers are also able to view an estimate of their excess baggage charges by logging into the Emirates website and using the excess baggage calculator. Additional baggage allowance, measured in 5kg increments up to 25kg total, may also be purchased online prior to your flight for a discounted amount.
As with most airlines, excess baggage charges with Emirates are quite expensive, even when purchased in advance. However, there is another option for travellers wishing to transport excess baggage: an air cargo service, such as the one offered by PACK & SEND. This involves the transport of excess baggage and personal items as cargo rather than an accompanied or unaccompanied piece of luggage tied to a customer flight.
If you're travelling home and find yourself with too much luggage to take on your flight, PACK & SEND is an ideal option for sending goods all over the world. The air cargo service is completely transparent and involves a fixed price – unlike airline excess baggage, which may incur additional fees and charges once it arrives at its destination. PACK & SEND also offers a high-quality, reliable service, which guarantees peace of mind for customers who want to ensure their baggage is transported as safely and securely as possible.