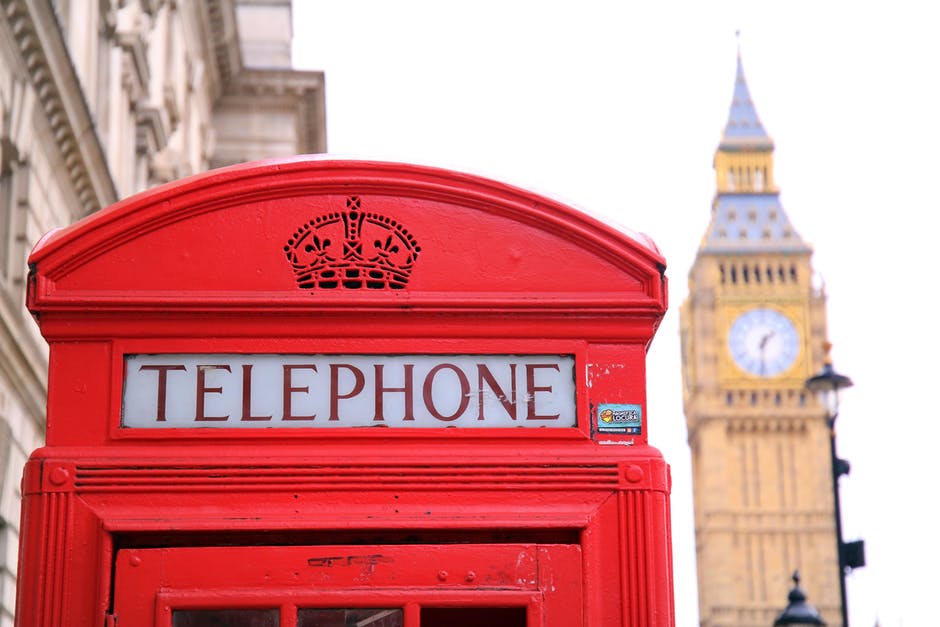 You're moving to the UK. You've got the new job, the exchange to a London university, you're moving for family, or simply, you're searching for a change. Anticipating the big move, you've organised the relevant documents and visas, but before you jet off to your new future, you'll want to know what's in store. Luckily, we have some essential tips to help you prepare for this transition.
What are you taking?
Sort out what you're taking with you, shipping separately, and leaving behind. London in particular can be quite expensive so it's important to think about what you'll need, what you can afford to take, and what you should leave behind. Clothes, important documents, and items such as laptops are all necessities.
Will you need to ship furniture, or any other items? This will be dependent on your accommodation arrangements, which we will discuss next, however, if you do find yourself needing to ship belongings to the UK, (or back to Australia for that matter), PACK & SEND offers a range of convenient shipping solutions.
Find your new home!
In London alone, there are 33 boroughs, each with their own unique quirks and a plethora of flats and apartments. Therefore, it's important to narrow down your options as soon as you can. Fulham in South West London, for example, has a large number of Australian expats, so if you're looking for familiar surroundings, that's a great place to begin your search.
If you're fortunate enough to have the option of staying with friends or family during your first few weeks, you'll be able to save money while you visit real estate agents and organise property viewings. Visit as many properties as possible to get a feel for the market and the best type of accommodation for your needs.
If searching for a property once you've arrived is not an option, you can do so online from sites such as RightMove and Zoopla, as well as the property sections on sites like Gumtree. When deciding on a location, don't forget to consider the costs of transport you may incur to get to the city and your job.
Explore
The UK's capital city, London, alone is a huge bustling city full of history and culture waiting to be discovered.
Once you've arrived, orient yourself by going out in your local area, the city centre and the surrounding boroughs. Speak to the locals about where's good to eat, drink, shop and find entertainment. Push yourself to attend any social events you've been invited too. Visit the tourist attractions but also immerse yourself in the 'real' culture and history of the area.
Get your money situation organised
You should set up a UK bank account as soon as possible, as expats can often be hit with lengthy bank account application procedures. Most banks require your presence within a branch to set up an account, but if you can do so before arriving it's highly recommended. Being unable to access your funds can cause many problems, so upon arrival make sure you have at least 2 weeks of cash to cover living expenses.
The UK uses Pound Sterling, where 1 pound is equal to 100 pence. The currency works in a similar way to Australian dollars, where there are coins in the denominations of 1p, 2p, 5p, 20p and 50p, as well as 1 and 2 pound coins, and 5, 10, 20 and 50 pound notes.
Get to know the Transport system
The UK transport system includes busses, trains and the Tube. The National Rail website provides all the information you'll need for travelling around the UK by train.
London also has travel cards which are called Oyster Cards, and acquiring one of these will save you money on transport.
Moving from Australia to the UK is obviously a huge change. With so much to do, and so much distance between places, it's easy to get overwhelmed. By organising what you need as early as possible, exploring new places and meeting new people, you'll be well on the way to transitioning from new arrival to confident expat in no time!
***
If you'd like to bring anything that doesnt fit in your standard airline luggage allowance, whether its an extra suitcase or box full of stuff, or bigger items like furniture or surfboards, talk to PACK & SEND before you depart. Your local franchisee will give you all the advice you need to make the right decision on what to send and how to send it, at a price and transit speed that meets your needs.