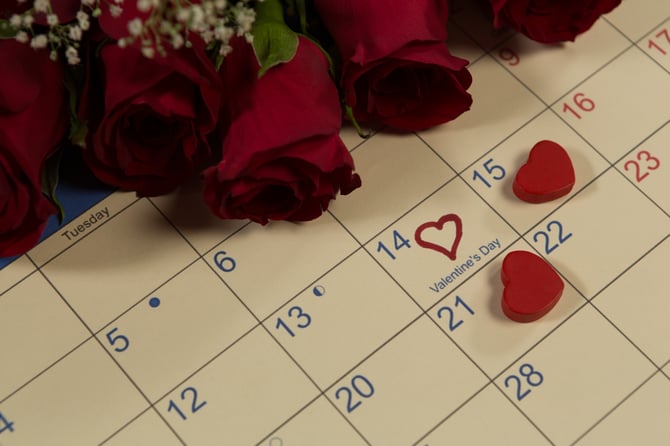 5 Tips for Sending Valentine's Gifts to your long distance love
It's that time of year again! Yes, we should always show that special someone you care everyday of the week, but Valentine's Day is a chance to really spoil them especially when you can't be together! 
Although it is easy to send gifts virtually anywhere, there are certain risks and issues that can arise including lost parcels, breakages, and an array of extra expenses. So how do you make sure you're doing everything right when sending your Valentine a gift? 
Before you begin the process, read on for our five handy tips.
Make sure your parcel is packaged properly.
This is perhaps the most important thing to remember when sending Valentine's day gifts. No matter what kind of parcel you're sending, it's vital you ensure you've packaged it correctly to minimise the risk of breakage or damage.
If you're sending your gift through a PACK & SEND retail service centre you can rest at ease, leaving the whole process to be professionally taken care of for you. Items that need professional packaging include high risk fragile, breakable items such as glass or ceramics.
However, if you're sending low risk items like books or shoes and don't mind doing the work yourself, sending them through PACK & SEND's convenient online self-service system is a great option.
In this case, be sure you choose packaging that's large enough to fit your item with extra room to insert adequate internal cushioning. And be sure to put enough good quality packaging tape on your parcel so it remains fully sealed until it reaches the recipient.
Give yourself plenty of time to ensure your gifts arrive by Valentine's Day.
There's nothing worse than leaving things too late and finding out you'll have to pay extravagant fees to ensure it arrives on time! To avoid putting yourself out of pocket, make sure you allow plenty of time for your gifts to make their way to their destination by Valentine's Day. Check postage time estimates with your local PACK & SEND service centre so you know what date you need to send your parcels by to ensure that it arrive before the day. 
Double-check the details.
This seems like a simple tip, but you'd be surprised by the mistakes people make addressing parcels. Always double-check that the recipient's name, address and postcode are correctly and clearly written on the label. It's also a good idea to add a 'return to sender' address on the back of the parcel – and a contact number always comes in handy in case of any problems during transit.
Take up Warranty against loss or damage
Sure, it adds a little bit extra to the cost, but for peace of mind, there is nothing better than adding warranty when you're sending out gifts.  While you hopefully won't need to make any claims, just the knowledge that you're covered in the rare event that something goes wrong is worth the price.
Know what you can and can't send.
All courier services have a list of prohibited items. These often include things like flammable goods (such as perfume and aerosol spray cans) as well as electronic items that contain lithium batteries (which are a fire/explosive risk).
Always check with your PACK & SEND service centre regarding dangerous/prohibited items to ensure you aren't trying to send anything you shouldn't be.
***
Take these five tips on board for a no hassle gift giving experience this Valentine's Day!