The challenge: To co-ordinate the movement of fragile sales equipment across Australia.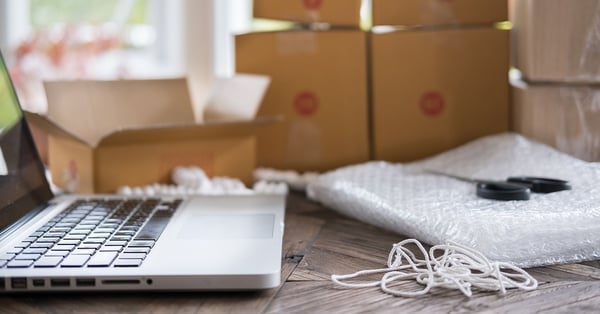 Note: The following is a true story based on actual events from a PACK & SEND Service Centre. Although the events transpired in the past, the essence of excellence remains today.
Bunnings' Warehouse had just taken over the BBC hardware chain and urgency was in the air. As re-branding swept through the new locations, old point of sales systems needed to make a quick exit.
A Bunnings' executive was made responsible for the job. Organising to have the old BBC hardware computers and ancillary equipment removed, he was beginning to find he had a problem. He'd just hung up from his last call.
After explaining that he needed the hardware to be picked up from stores all over the country, cleaned, packaged, labelled and sent off within hours, he was at a loss; the companies called lacked either the resources or the attitude to complete such a job. On to the next number.
Pat from Pack & Send South Brisbane answered. His run around was over. Pat's value-added service gave Bunnings the complete solution: collecting, cleaning, packaging and delivering!
It was the personalised service he'd been hoping for. Putting on her hat of project manager, Pat mobilised the Pack & Send Store Connect network. Each store was set to work, picking up equipment, cleaning keyboards and stickers off monitors, packing with custom made foam-in-place and sending the units on to their Bunnings central storage destination.
Pat also developed innovative storage procedures and forms allowing stock retrieval by Bunnings in the shortest period of time. 'There were no losses either,' said the Bunnings' executive. 'Once we gained confidence in the Pack & Send network, we could Set and Forget.'
'This was by far the biggest job we'd received in our five years with Pack & Send,' said Pat. 'It was a lot of hard work, but completely worth it for a successful mission accomplished.' And the end of one job was just the beginning of another in a fruitful relationship that continues to blossom.