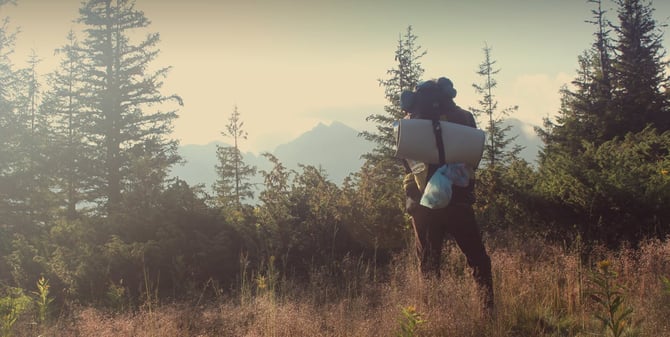 Have you always wanted travel as a backpacker? Backpacking can be an affordable and adventurous way to see and do everything you want while abroad. While you might be roughing through hostels with just a backpack, there are several things you can do to enrich your experience.
Indulge in local delicacies
The first one is obvious, enjoy the local delicacies. Australia has a number of less common delicacies, some odder than others. Vegemite, this spread shouldn't be treated like jam or peanut butter, be frugal with your application. Vegemite is an Australian icon, often mimicked but never successfully.
Kangaroo or Crocodile meat should also be eaten when visiting Australia. Truth be told, these are not common foods among locals, but worth a try. If you have a sweet tooth, try the famous Aussie dessert, Pavlova.
You can also try out some Indigenous Aboriginal "bush tucker," as well as learn about the rest of their interesting culture, the oldest living culture in the world!
Get up early
Make the most of your days. Too often backpackers have too many drinks and sleep all day with a hangover. Don't waste the little time you have. We don't expect you to wake up at 7 am every morning, we are just recommending not sleeping till midday. Go to the beach and have a swim. A hangover will seem less severe in a beautiful setting.
Talk to people
Your experience can be defined by the people you are with. Backpacking and hostels surround you with like-minded people, each with the common interest of travel or adventure. Meeting new people can open doors to experiences otherwise not available. You are never alone; there are fellow travellers in the same position. If you are shy, have a few drinks at the hostel bar. Talk to as many people as possible. Be enthusiastic, making new friends is all about a positive attitude.
Travel with a Notebook (Laptop)
You don't want to rely on hostel computers all the time. Most hotels, cafes and restaurants have Wi-Fi so you will always have some form of internet access. If you are worried about your expensive laptop getting stolen or damaged, try a smaller or second-hand notebook. A small laptop allows you access the internet, keeping in touch with friends and family, and won't take up too much room in your backpack.
A laptop can be helpful for booking last minute accommodation or flights, finding a hostel or entertainment on quiet days.
Travel Cards
Travel cards are standard these days, so you should have some sorted out before you leave. Travel cards can work with multiple currencies, allowing you to load on the currency that applies to you at the time. You are also provided with a backup card in case you lose the first one. Furthermore, you are reassured with emergency cash replacement services to ensure you don't get stuck in a country.
Keep in Touch
Keeping in touch with family and friends back home is important. This is a lesson you will only learn after travelling for some time. Even if you are not thinking about them, they are probably thinking about you, especially your mum. Take the time to chat on Facebook, Skype or even send a postcard. You can even send gifts home so you don't have to travel around with everything you want to bring back. Sending gifts home can be easier than you think. International parcel & freight specialist, PACK & SEND can get gifts home to your loved ones with ease.
Don't be a city slicker
Australia is a beautiful country. Sydney Harbour is a spectacle, along with other capital cities. Do make sure you explore more than the towns; the real beauty lies off the beaten track. Instead of flying around Australia, try driving or catching buses. This way you get to experience new aspects of the Australian landscape. Driving the Great Ocean Road is an experience not to be missed.
If you have lots of time, hit the outback, see Uluru or just camp under the stars for a few nights. Some of the best Aussie pubs are found in rural towns, visit Bathurst for the famous Bathurst 1000 motor race. Not all beaches are busy like Bondi Beach, find a secluded regional beach with nobody around. Do your best to see all the sights of Australia and you will leave with fulfilling memories and experiences.
Travelling is a time to open yourself to new experiences, meet new people, explore new places and challenge yourself. Make impulse decisions or take the advice from locals. Try and experience you wouldn't normally. Take risks while you have the chance, you won't be travelling forever.
***
Need to send home gifts or excess baggage while backpacking OZ? Don't get stung by over the top airport pricing if you've got more luggage than your included or prepaid luggage allowance. Save time, trouble and money by sending your excess baggage and gifts home in advance with PACK & SEND.