PRESS RELEASE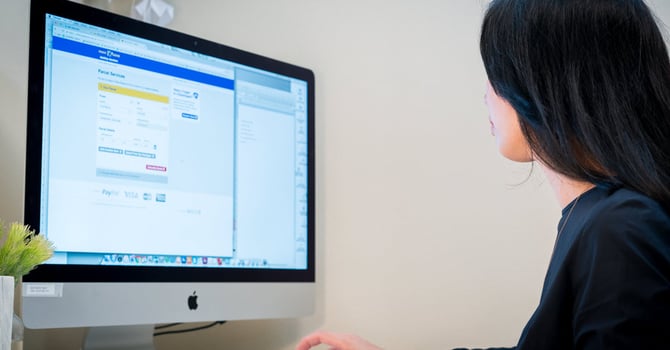 Australia's leading parcel courier reseller PACK & SEND has just announced new parcel delivery options and improved pricing for its fast growing Online Self-Service booking solution. The new improved solution will save customers considerably more time and money.
The cost savings and improved service options are expected to be a boon for small business in Australia. Customers of PACK & SEND's online booking option for pre-packed parcels are predominantly small and medium sized enterprises (SME's) who sell product on the internet, including marketplaces such as eBay and Amazon.
Under the new solution, most parcel weights and destinations for deliveries within Australia will provide cost savings over Australia Post published prices. Further, depending on the destination and parcel weight, international courier deliveries can provide significant savings (up to 45%) on Australia Post published prices.
Michael Paul, CEO of PACK & SEND said the company had made a multi-million dollar investment in its technology platforms that is aimed at the dual goal of saving customers time, trouble and money as well as further enhancing the profitability of its growing international franchisee network through expansion into new channels and services.
"Our significant investment in a single integrated technology enterprise solution has enabled us to bring a robust suite of products to the market for domestic, export and import parcel deliveries. The technology saves customers the trouble of researching and comparing different parcel carriers, because we have already factored in all considerations to provide the customer with the best possible service for their pre-packed parcel needs".
Online Self-Service customers have the option of a same day pickup in many locations or the option to drop off the parcel at one of its retail Service Centres.  Michael Paul said its national retail footprint is also proving to be a major competitive advantage. "Whilst we offer a 'door-to-door' delivery, there are many SME customers who operate from their home or small office and as much as 40% of them are choosing PACK & SEND because of the convenient option of being able to drop off their parcels at a nearby retail Service Centre".
PACK & SEND currently has a network of 100 branded Service Centres in Australia and has plans to open a further 40+ franchise outlets over the next 3 years to accommodate its growing customer demand.