Omnichannel retail is not just about using multiple channels to sell products. It also involves using several online and offline channels to promote products and engage customers. The omnichannel retail marketing model uses various physical and digital touchpoints to create a unified brand experience.
Omnichannel marketing in retail can yield incredible results. Omnichannel retail marketing campaigns can outperform single-channel campaigns by a significant margin. Such campaigns can improve revenue by 6% to 10%. 
The omnichannel marketing retail campaigns are also 92% more effective in influencing purchase decisions and improving order rates.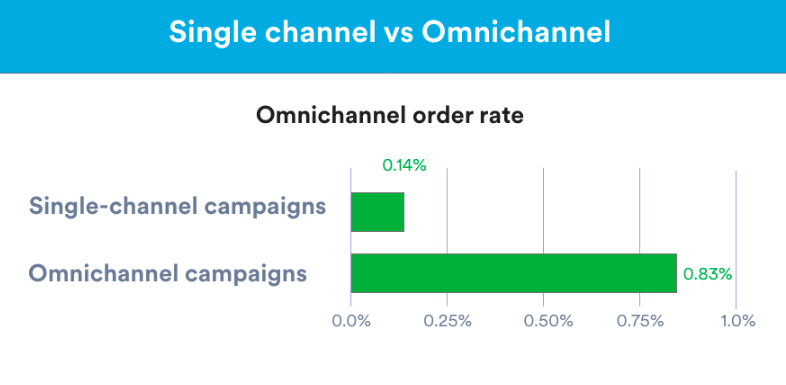 Let's see some omnichannel retail marketing strategies that can help you improve customer experiences through different channels.
1. Create Shoppable Touchpoints
In an omnichannel retail environment, a purchase can occur anywhere. The purchase journey in an omnichannel customer experience involves several touchpoints. These would include retail outlets, social media posts, blog posts, third-party websites, out-of-home advertisements, and so on.
Customers have different preferences for browsing and shopping. Shopify's 2023 Retail Trends Report shows that 59% of in-store shoppers browse products online before buying. On the flip side, 54% of online shoppers would check out products in-store before purchasing them through eCommerce.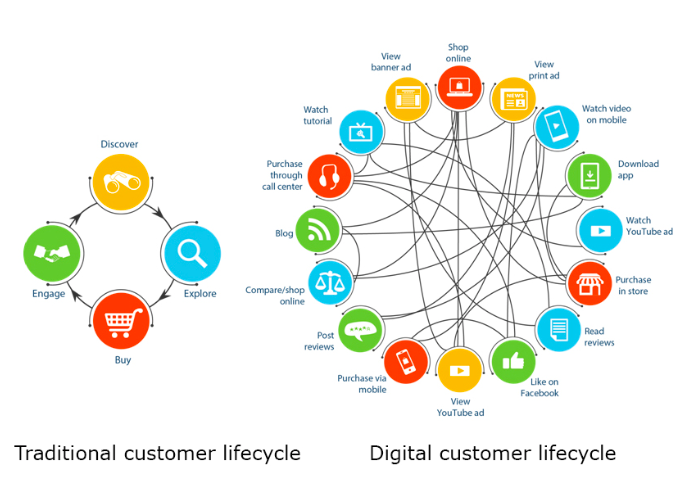 Owing to these complex purchase behaviours, it is necessary to have as many shoppable touchpoints as possible in omnichannel retail marketing. So when the customer is prepared to buy the product they do not have to turn to other channels.
You can use a variety of tools for omnichannel marketing retail to convert touchpoints into shoppable touchpoints. For instance, you can convert your brand's social media accounts into social shopping platforms. You can convert your video content into shoppable videos. 
Similarly, you can use QR codes to allow customers to connect with your brand's online shopping channels. You can also provide the Google Maps location of your retail outlets in your online channels to create an omnichannel customer experience for browsing products and shopping.
2. Incorporate Omnichannel Marketing in Retail Stores
Omnichannel marketing in retail requires you to create unique brand experiences across all channels. The retail outlet is among the most important touchpoints in the purchase journey experience. 82% of retailers believe that in-store experiences are crucial for omnichannel shopping. 
You use a variety of tools and technology to create in-store experiences that integrate with the overall brand perception. 40% of retail brands are investing in technology to create such experiences.
The footwear brand Timberland is a great example of omnichannel retail marketing. They use near-field communication technology to create a unique in-store shopping experience.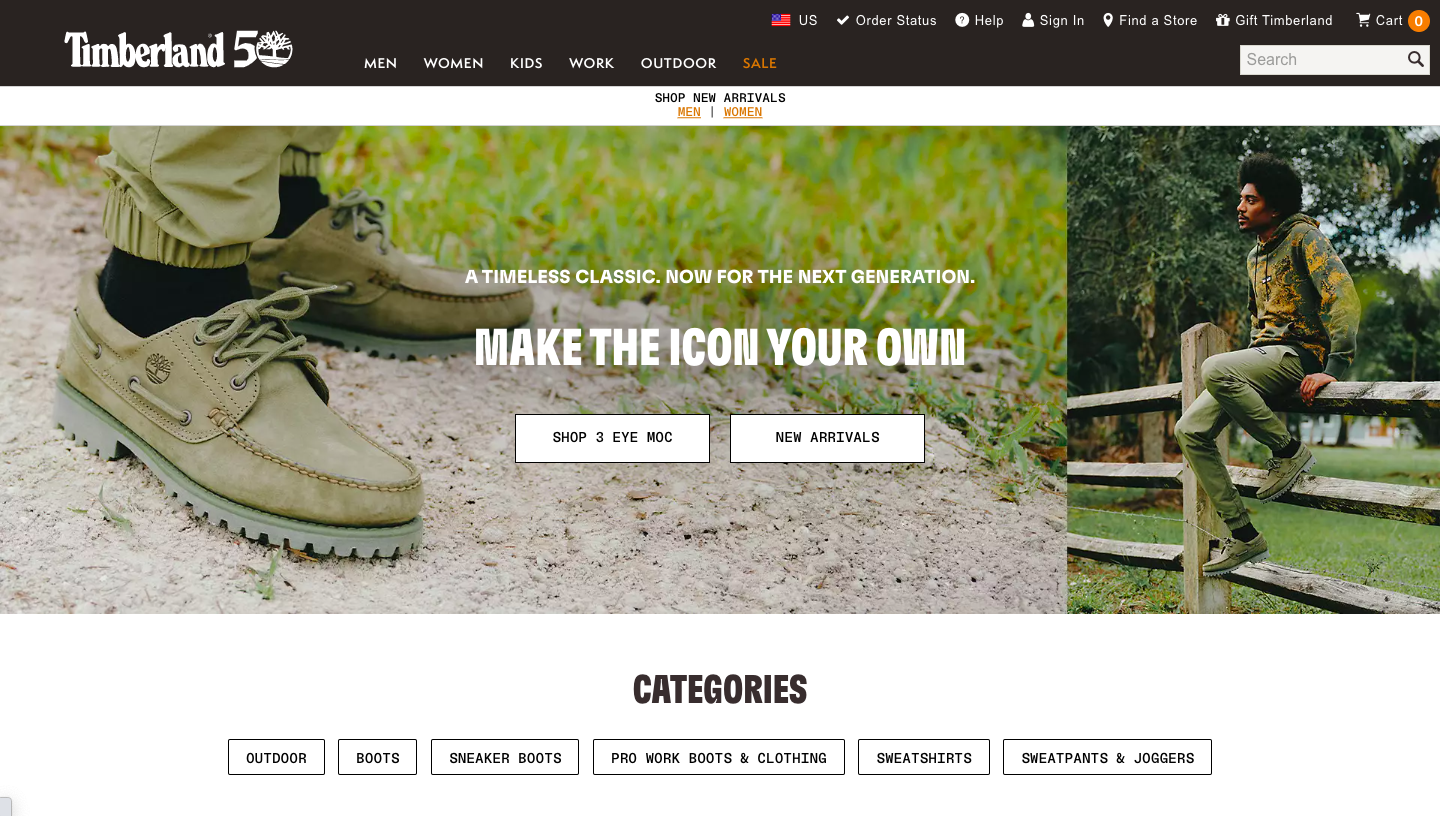 Timberland gives a tablet to their in-store customers. They can just tap the tablet on any product and get all the information about that product. This tactic helps them integrate their online channels with their in-store experiences. 
As customers browse through products and enter their preferences, it triggers the personalisation software on the tablet. Now the customer can get customised suggestions and recommendations when they shop with Timberland. This tactic also allows the customers to experience multiple brand channels simultaneously.
3. Integrate Retail Marketing Channels
Omnichannel marketing in retail requires different channels to create a unified network. You need to integrate these channels to design a customer experience that expands beyond single-channel interaction.
Leesa Mattress is a great omnichannel retail marketing example. The brand uses integrated online channels to design a purchase journey. The brand uses different channels for different stages of the sales funnel to provide a unified brand experience.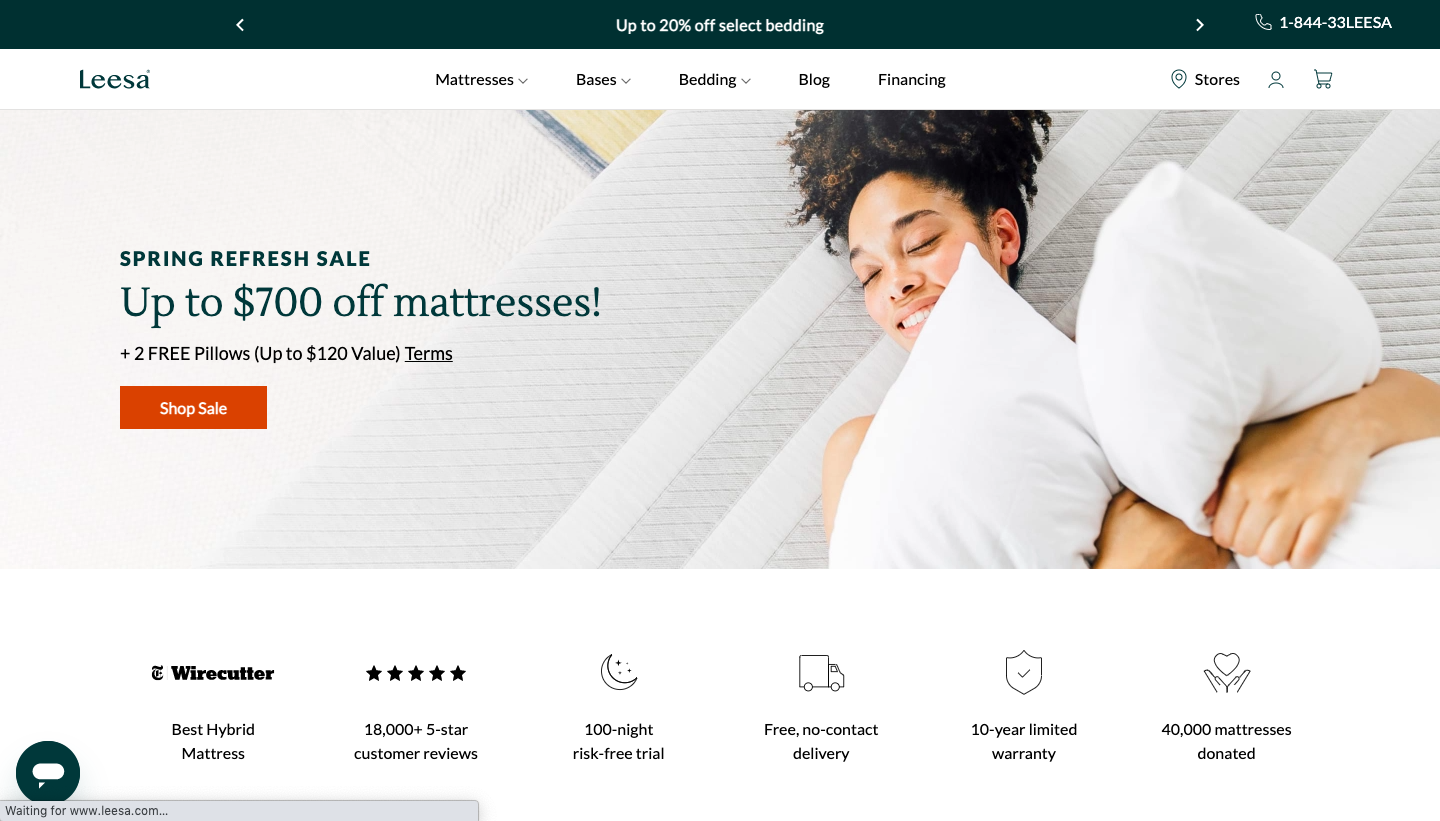 For example, when a prospective customer visits their website they get an offer up-front. Then the pop-up asks for the customer's email address to send them an even better offer. The brand then targets the user through email marketing and social media ads.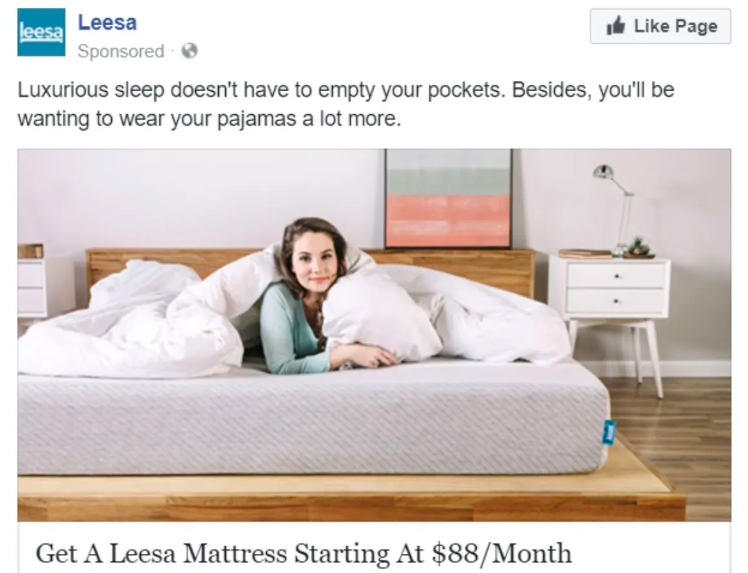 The brand connects with the customer across all channels pursuing the sale. Each communication presents an additional reason to buy the product. The customer receives a better offer by email, while the Facebook ad outlines the best features of the product.
This type of omnichannel retail marketing strategy requires significant interaction and responsiveness between different channels. It can be resource intensive and requires exhaustive testing. But, such marketing strategies for omnichannel retail can significantly improve customer acquisition.
4. Connect Online & Offline Customer Experiences
You can use online and offline channels in creative ways to achieve omnichannel retail marketing goals. Several brands have gotten quite creative when integrating their online and offline marketing channels.
For example, fashion retail brand Top Shop connected their out-of-home billboard with Twitter. When the brand's followers used #LFW in their tweets, the billboard would display those tweets. But taking it a step further, the brand used the content of the tweet and showcased a relevant product along with the tweet.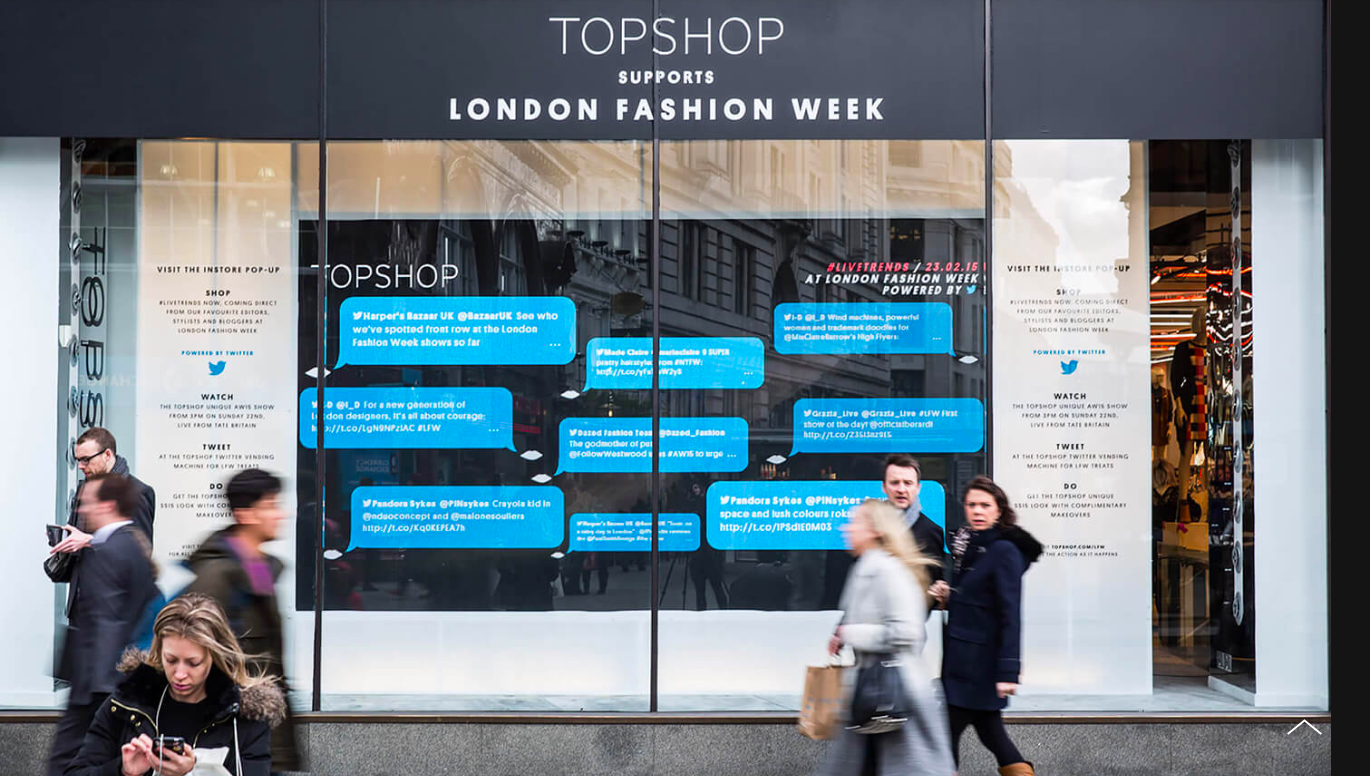 Another great example of omnichannel retail marketing comes from Starbucks. The F&B giant integrates customer experience across its online store, cafe outlets, and mobile app. The customers get rewards for each purchase through either channel. They can also redeem the rewards gained from one channel for making purchases on another.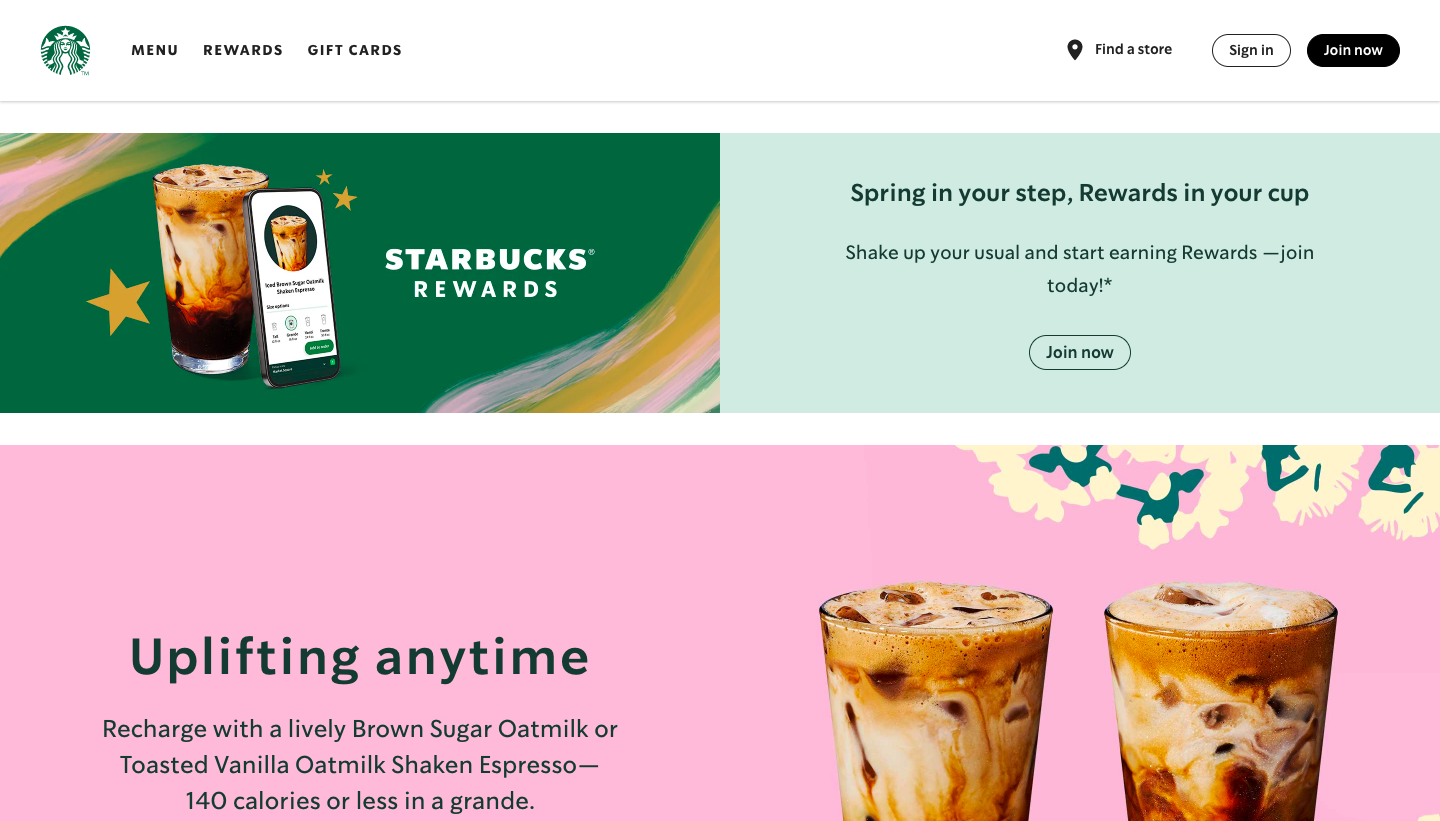 You can connect your online and offline touchpoints in a variety of ways. For instance, You can put QR codes on your products and connect them to a Youtube playlist of tutorial guides. Similarly, you can put QR codes for your in-store customers to connect with your social media channels or to post reviews.
5. Personalise Omnichannel Retail Experiences
Omnichannel marketing in retail involves data collection and customisations across numerous channels. This creates a far greater scope for personalisation compared to single and multichannel marketing. 
The brand can gather more information about the customer from different channels and use the information to create hyper-personalised omnichannel retail experiences. Personalised omnichannel retail marketing can improve conversion rates by 61%, customer retention by 77%, and customer lifetime value by 36%.
Cocomelody is a great example of personalised omnichannel marketing in retail. The fashion brand used online data to create offline personalisation for prospective customers.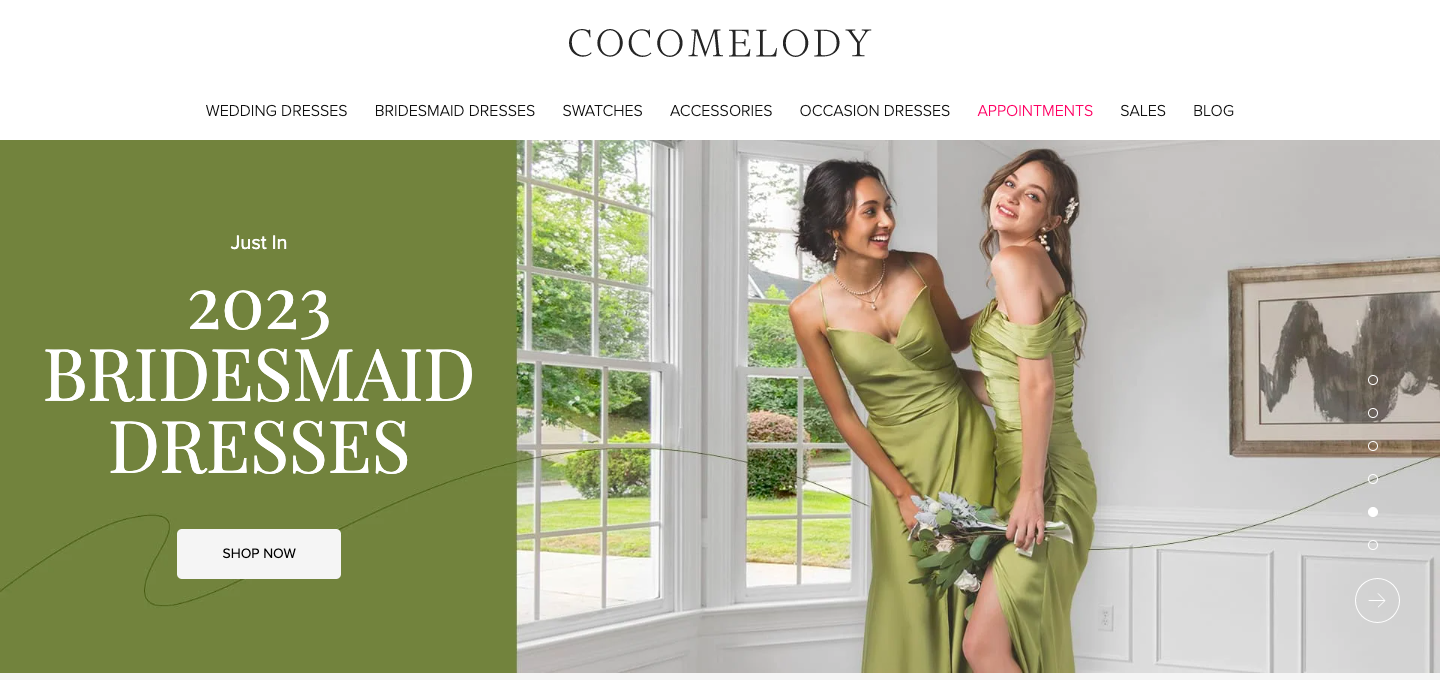 The brand targeted the customers that abandoned carts and connected with them. The brand gave its customers the opportunity to try on the dresses at home with the option to return them. The delivery also included fabric swatches to help customers make a decision.
They targeted the customers through push notifications, emails, and messages. This combination of online and offline personalisation strategies helped them increase their sales by 30%.
You can use data from customer engagement on different channels to draw insights about their preferences. Then you can use these insights to craft tailored experiences for each of your customers across all channels. A simple example of this would be using products in a customer's shopping cart to design targeted social media ads and personalised emails.
Conclusion
Omnichannel retail marketing is full of possibilities. You can take advantage of the unique features of different marketing channels and customer touchpoints. Furthermore, you can design a variety of creative campaigns by integrating different channels with one another.
Image Source: Moengage, Business2community, Timberland, Leesa, Vivbowdler, Starbucks, and Cocomelody.