Automated logistics systems are the best thing to happen to the logistics industry. 
It has allowed supply chain processes to run faster and smoother, with fewer overhead costs. Studies show that the logistics automation market is supposedly going to reach $88.8 billion in 2026 from just $48.4 billion in 2020. 
What are Automated logistics systems?
Automated logistics systems cover the technology and equipment used in logistics to streamline warehouse operations and seed up fulfilment processes. 
Automation in logistics aims to increase efficiencies and decrease manual entries of process freight shipments.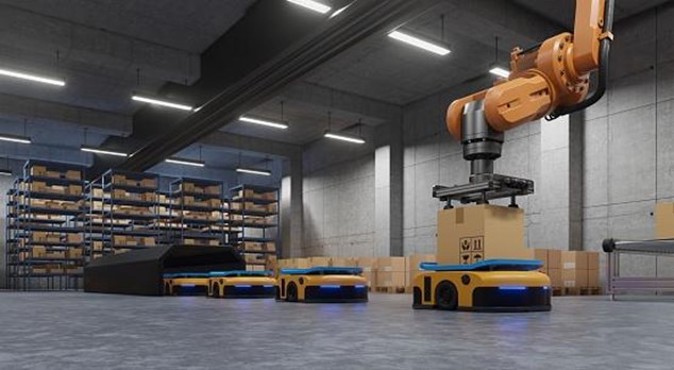 There are many processes in logistics that can be automated and different tools are used for different activities. What are these tools and which are the top systems you can consider?
You're about to find out.
What are the top Logistics Systems you Can Consider?
Inventory Control Systems
Inventory management is one of the most critical functions in logistics. An inventory control system manages and tracks your stock through the supply chain. It will integrate all logistics-related functions like shipping, receiving, and warehousing into a single system. 
Katana is an inventory control system that allows you to track raw materials, finished goods, and work-in-progress. It also relocates items to ensure sufficient inventory and prevent shortages. It has a 14-day free trial period in case you want to check it out, and its initial pricing is $99 per month.
Square is a point-of-sale (POS) system that provides inventory management features such as online sales order management, invoice and payroll, analytics and reports, processing discounts and managing refunds. Square also offers a 15-day trial version and its initial pricing starts at $25 per month.
Zoho is a cloud-based inventory management system that helps businesses track inventory levels in real time. It allows you to set up automated alerts when your inventory levels aren't up to the mark and also integrates with Zoho CRM for a complete view of customers and orders. Zoho is known to be easy to learn and efficiently optimise your shipping processes. It offers a free plan that you can use but it has limited features. Its basic pricing plan starts from $59 per month.
Warehouse Robotics
A lot of warehouse automation systems deal with leveraging robotics for the movement of goods within a facility. It is an automated logistics system that uses advanced technology for increasing picking productivity and enhance safety within warehouses.
6 River systems provide an automated robot that facilitates the automation of picking and packing warehouse fulfilment operations along with humans. You can stabilize labour issues and assist your associates through their work zones to minimise walking. It can be used in all put-away, picking, counting, and sorting tasks.
As a cloud-driven autonomous mobile cobot, Fetch provides manufacturing solutions, fulfilment solutions, distribution solutions, and research solutions for logistics companies. It also provides industry sensors and devices for controlling existing infrastructure such as conveyors, doors, and proximity sensors. It offers full integration with its cloud-based robotics software that gives you control over your workflow automation.
Automated logistics control systems also mean automating the movement of goods within the warehouse which is done by robotic arms and machinery. RightHand Robotics provides robots for picking, placing, and order fulfilment. Its arm can recognize and pick items of many sizes and shapes. The arms are equipped with AI and intelligent grippers with machine vision to ensure reliable functioning with seamless integration.
Order Fulfillment Software
Order fulfilment is the process of assembling the order of a customer and shipping the same to their destination. Order fulfilment software integrates with your online store to automate the order management process right from picking to shipping the orders in order to meet delivery expectations.
If you're a small and medium-sized online store looking for an eCommerce order fulfilment solution, PACK & SEND Live is for you. It provides customised solutions and offers full transparency as to when the orders are processed and shipped. You can track your orders and inventory in real-time and manage your  stock levels in multiple warehouses.
NetSuite is a cloud business management solution that provides automation solutions across industries. It offers a single integrated solution that helps you manage accounting, order processing, inventory management, and other warehouse management operations. It also enables clear data visibility and provides companies with greater control over their operations.
ShipMonk is a software service that offers eCompanies sales channel integration, and inventory management solutions. It streamlines sales across channels and syncs your customer orders on your website and third-party platforms like Amazon, eBay, and Walmart. Once you integrate ShipMonk, you get detailed information about orders and how many of them you have at each stage.
Asset Monitoring and Tracking Software
Asset management software aids logistics companies to maximise their asset utilisation while minimising their costs. They help with auditing and tracking products and providing details such as purchasing and licensing fees, maintenance dates, delivery locations, and so on.
ClickPost is a multi-carrier integration for eCommerce companies. It offers services such as shipment tracking, carrier performance monitoring, and managing returns and refunds. ClickPost can be integrated with more than 150 logistics companies and storefront solutions like Shopify and BigCommerce. It allows companies to receive all their tracking-related information from every platform under a single dashboard.
Shippo allows businesses to consolidate their shipping operations and track items across multiple logistics partners under a single platform. It is a carrier management system that is helping more than 100, 000 brands to automate their shipping and tracking and currently processes more than 100 million orders annually.
Easyship is an automated logistics management system that offers end-to-end fulfilment and shipping solutions to eCommerce businesses. It is also known to offer the best rates and discounted prices on shipping with UPS, USPS, and FedEx. EasyShip integrates with more than 250 carrier integrations.
Conclusion
So there you have it. Some of the top names in automated logistics management systems. Understand that automation is a big word that covers a lot of areas. The process starts with automating small processes and that's where PACK & SEND can pitch in. Contact us to take your early steps  with automated logistics systems and you'll soon understand how they can work wonders for your business.