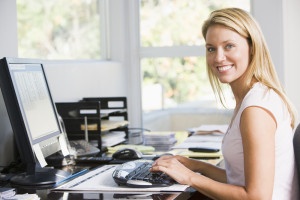 Consumer expectations of retailers have skyrocketed over the past few years with the evolution of online shopping. Regardless of whether they're shopping on eBay or at their local shopping centre, buyers want instant gratification – they want their experiences to be personalised, intuitive and hassle-free.
PACK & SEND recommend the five tips below for satisfying customers (no matter how fickle) and building a successful presence on eBay.
1. Do your homework
This is eBay selling 101 – always do your research before listing an item. Search for your item not only to work out what to charge for it, but also to gauge interest. It's also worth checking to see if any similar items have recently been sold – if something's just been sold with several bidders losing out, you could try a 'buy now' at the same price to entice one of them to buy your item immediately.
2. Strategic auctioning
Determining your listing duration and auction timing is all about knowing your audience. Think about who you are trying to target and what works best for them, but also consider what's convenient for yourself. A lot of buyer questions tend to come in last minute and it's important you're around to answer them as the auction heats up.
One way to feed a bidding frenzy on your item come auction time is to use a low opening bid price and no reserve, attracting a high number of bidders. The more people bidding on your listing, the more likely two or more of them will get into a bidding war, increasing the chances of them paying more just to beat out the competition.
If you've got a desirable item, be prepared to receive a few requests to end the auction early and outside the eBay framework. Be wary of these enquires and don't accept any kind of payment for an out-of-eBay auction like this and falling prey to a scam.
3. Optimise your listing
First and foremost, make your title work for you. Many successful eBay sellers would argue the most important aspect of any listing is the title because (by default) the title, not the description, is used for search results. Avoid punctuation marks and too many acronyms, focus on keywords and be sure to use the full 80 characters available.
Your description is also extremely important and if done well can differentiate you from the other hundreds of similar items competing with you. When listing your auction, make sure your description covers all of the essentials about what you are selling and why you are selling it. Honesty is always the best policy when describing the condition of the item –highlight the top selling points but make sure you're open about defects so you don't face requests for product returns. As we all know, returns go hand in hand with negative feedback, the kiss of death for an eBay seller.
When it comes to photos, a picture really does speak a thousand words. People like to see what item they're bidding on, plain and simple, so make sure your photos are up-close and clear.
4. Customer is always king
Your feedback score is extremely important in gaining and keeping potential buyers' trust. Treat your eBay store like a physical retail environment – put your customer first and offer prompt and courteous responses to any questions they might have. If you're consistently delivering outstanding customer experiences, your customers are more likely to return to shop with you again.
5. Policies and logistics
Ensure your eBay store clearly lists your terms and conditions as well returns, warranty and guarantee policies. Logistics solutions are also something to focus on – your courier services should enable you to consistently deliver promised outcomes to customers by enhancing all aspects of the supply chain, most importantly getting packages to customers on time in perfect condition.
eBay is undoubtedly one of the best sites for selling items. As a seller, the ball is in your court to invest time and effort to ensure your store is successful. Take the above tips on board before your next auction and watch your online reputation (and profits) grow from strength to strength.