Product reshipping is something that even the most vigilant business would have experienced time and again. Regardless of how good your quality control measures are, hiccups are bound to happen during transit. 
In such a scenario, how you deal with it often has a lasting impression on the customer's attitude towards your brand rather than the issue itself.  
That's why your business must have effective reverse logistics and reshipping processes in place. Here, the "ease of reshipping" essentially becomes the watchword for your business. 
How determined you are to make a reshipping process a smooth experience can determine whether a casual shopper converts to a long-term customer. On the contrary, companies that make reshipping a hassle lose potentially loyal customers.
In this article, we'll talk about reshipment — what it is, how to process it efficiently, and what you can do to minimise it. 
What is Reshipping?
Reshipping is the process of shipping and fulfilment of a new order to the customer when the original shipment requires a replacement. 
The reshipping process begins when the seller gets notified by the customer or the shipping carrier about the issues with the product delivery. The seller then needs to address it by offering to reship a new order to the customer a second time. 
What Are the Reasons for Reshipping an Order?
During the shipping process, there are several sources of errors leading to the need for the business to reship the order to the customer. The most common causes of reshipping are as follows.
Damaged Product
The uncomfortable truth: the supply chain is full of touch points that can become points of product damage. 
The source of damage can be anything from insufficient dunnage in the package to shocks due to bad road conditions, improper package handling by shipping carriers, infestations in freight ships, or a combination of the above. But ultimately, it's the seller's responsibility to replace and reship the order.
Wrong Order
It happens with every business because a lot happens before an order is delivered to the customer's doorstep. Mistakes can occur at any point- picking, packing, sorting, labelling, shipping, and final delivery. So when the customer receives a wrong item, reshipping is an absolute must.
Lost Package
The reasons for a package not making it to its final destination are plenty– maybe it was never shipped, the carrier didn't properly scan it, or it was delivered to the wrong address, or it was stolen after delivery. 
Often, lost packages may be due to something other than the seller's fault. But customers will look to the seller to fix it by reshipping the order.
What Are the Best Practices to Process the Reshipping Efficiently?
Swiftly Respond to the Customer
The customer is already dissatisfied with the lost or damaged product. Whoever is at fault, you don't want to worsen the situation by not acknowledging or answering their complaint. Once the error is discovered, you must keep the customer in the loop about their query being resolved. It maintains their trust in your brand that everything possible is being done to correct the problem.
Protect Them with Shipping Insurance 
Shipping insurance protects sellers against any losses incurred due to product damage during transit. Sellers can recover the cost of the damaged or lost product. Because, the courier service company bears the responsibility for any loss due to damage caused by improper handling while shipping.  
However, different shipping companies have their own policies. Also, the type of shipping insurance is determined based on the estimated cost of the package content. 
If your business frequently processes high-value or fragile items, it's wise to sign up for additional shipping charges for insurance or offer it to your customers at the checkout. 
Make It Friction-Less to File a Claim
There should be a crystal clear and easy-to-find policy on your website's support page. It should communicate the steps of filing a claim in case of damage, theft, or lost packages.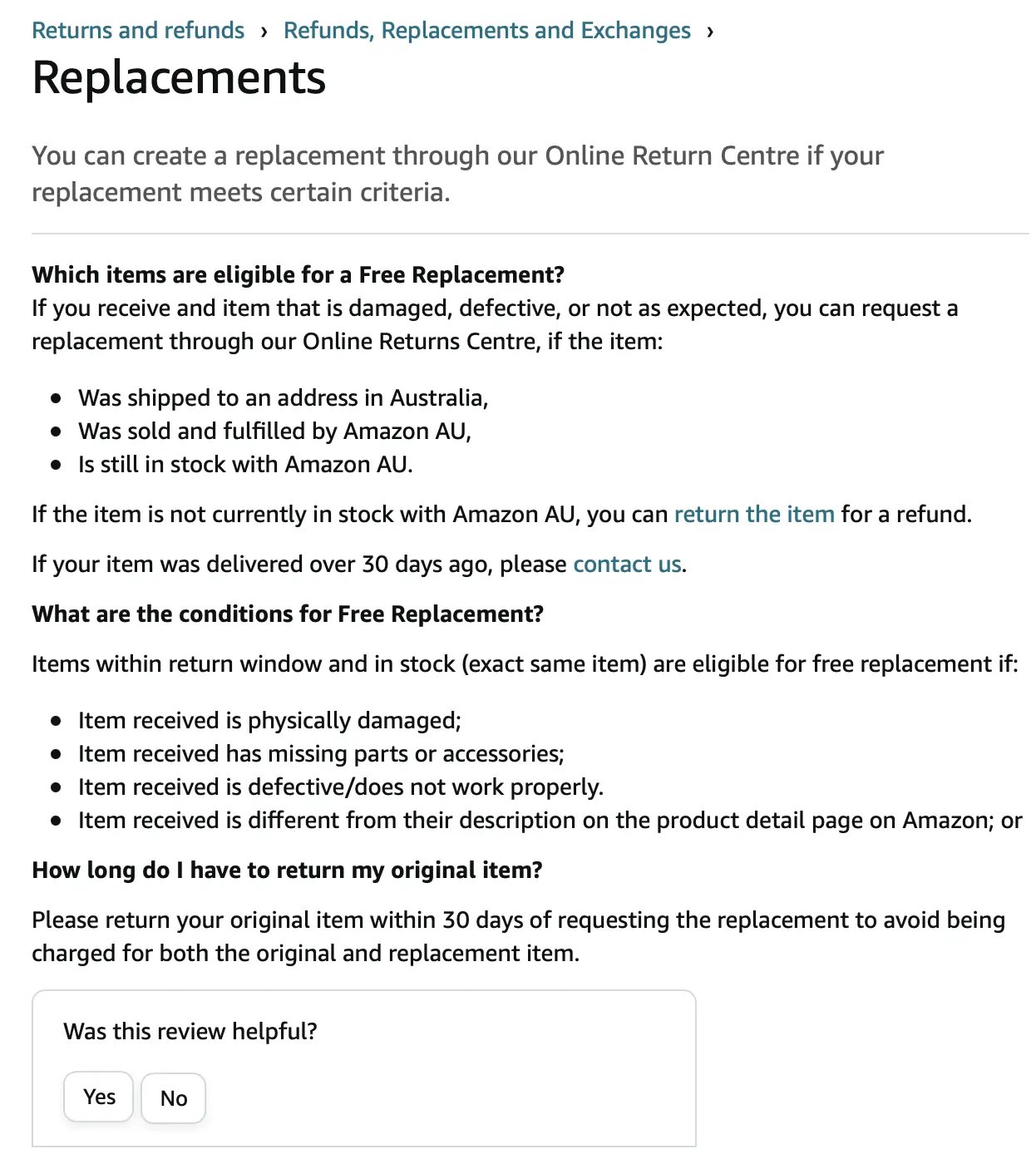 You can also consider enclosing the return label with each order. It makes it simpler for customers to return incorrect or damaged items. 
Moreover, contacting a customer service rep for every step can be counterproductive and might frustrate customers. You can avoid this by having an online self-service portal to guide customers through submitting claims. 
Maintain Accurate Digital Records
Having an accurate record of all the relevant information makes a world of difference to the speed of your entire reshipping service. It lets you quickly fetch any necessary information about lost or wrongly delivered items to shipping carriers. 
Plus, this can be a valuable source of information while investigating and tracing the exact reason behind the delivery mishap. 
Use Order Management System
Automating the order processing with order management system accelerates the whole reshipping process. It allows you to manage all the data about your inventory, sales, and customers in one place. So for reshipment, you'll have easy access to all this data from anywhere, anytime.  
How to Minimise Reshipping?
Mistakes happen. But there is no reason to repeat them if you can take appropriate steps to improve. With every reshipping, you need to take time to dig into the incident and determine at what stage in the supply chain the issue arose. This will help you research and evaluate potential measures to prevent the same mistake in the future.  
If you want to be proactive in preventing the reshipments, here's what you should do: 
Ensure Secured Packaging
The packaging can be the culprit if you notice a high percentage of reshipping requests due to broken items. So, always be sure to protect fragile ones from shipping damage with proper packaging and inserts. Work with a professional 3PL partner who takes due precautions in order fulfilment, kitting, packaging, and shipping. 
Minimise Errors While Picking 
Picking errors impact your profit margins and reduce your order accuracy. High-quality warehouse management systems, automated labelling, barcoding, streamlined inventory and product staging are some of the steps you can take to eliminate the chaos during picking and packing operations.
Work with a Reliable 3PL Provider
3PL partners can help you boost your order accuracy rate by maintaining a streamlined and optimised order fulfilment system. They have reliable shipping carriers, advanced technology, and a skilled team at their disposal to ensure that the correct order is shipped to your customers. 
Wrapping Up 
Reshipping, to a certain extent, is inevitable. But you need not accept it as a norm. If you have been seeing a considerable number of reshipping orders for your eCommerce brand, it's time to rethink your approach towards fulfilment, shipping, and packaging operations. 
And if your 3PL service provider isn't performing well for you, find one that will. 
At PACK & SEND, we spare no efforts in accurate order processing for you. But if at all, you need a reliable reshipping company for efficient reshipment, we've got you covered. Our team will ensure you get the best reshipping services you and your customers deserve.
Ready to reship? Connect with us now.