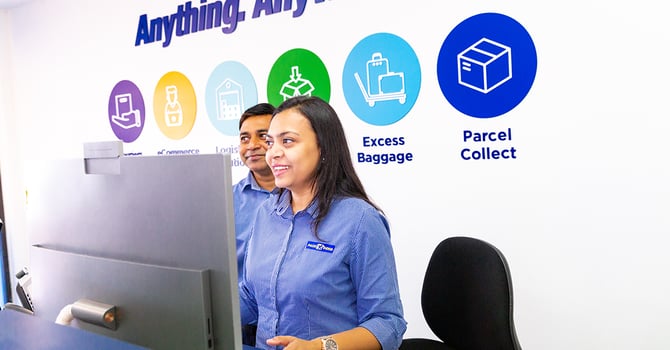 PACK & SEND has delivered record breaking global system-wide sales of AUD $42.09 million for the six months ended December 31, representing an increase of over 30% over the prior corresponding period.
The strong sales growth was achieved in all PACK & SEND's geographies (Australia, UK and New Zealand), evidence of the robustness of its unique third-party logistics model. The company is a technology driven logistics enterprise with a physical network of over 140 franchise Service Centres servicing the high growth parcel, freight and eCommerce fulfilment market.
PACK & SEND franchisees also reported substantial lifts in profits in the first half of FY2021 as sales grew on a business model with relatively fixed operating costs. The strong sales and profit performance helped stimulate the sale of 14 franchises in the first half of FY21, including 9 existing franchisees who made the investment to acquire their 2nd or 3rd Service Centre.
PACK & SEND also cemented its position as providing the best customer service for courier and freight solutions in Australia, taking out the 2021 ProductReview.com.au Award in the "Couriers" category. Product Review provides a platform for people to rate and review the services of over 100 different courier companies and PACK & SEND consistently achieved a review rating of 4.5 out 5 during its sales surge of FY21, placing it well ahead of other courier brands, including the world's largest courier companies.
CEO, Michael Paul said the results reflected the investment in its technology solutions, powerful marketing techniques and the great effort and commitment of its local franchisee entrepreneurs and the Corporate Support Office team.
PACK & SEND remains very positive on its medium-and-long term prospects. A recent Business Continuity Institute (BCI) coronavirus report found that less than a quarter of businesses will revert to pre-pandemic models. Instead, a clear majority will move online – remodelling their supply chains to rely on third party logistics companies to fulfil customer deliveries.
"There is no doubt commerce and consumer behaviour has forever changed as a result of COVID and we are continuing to invest and innovate to even better serve our customers in the future and add value to franchisee businesses" said Paul.
If you'd like to learn more about PACK & SEND Franchise opportunities, you can learn more and enquire here.
*Media coverage of this press release can be found in the following news publications:
Inside Franchise Business: Pack & Send franchisees boost profits as sales hit $42m
Post & Parcel: PACK & SEND: THERE IS NO DOUBT COMMERCE AND CONSUMER BEHAVIOUR HAS FOREVER CHANGED