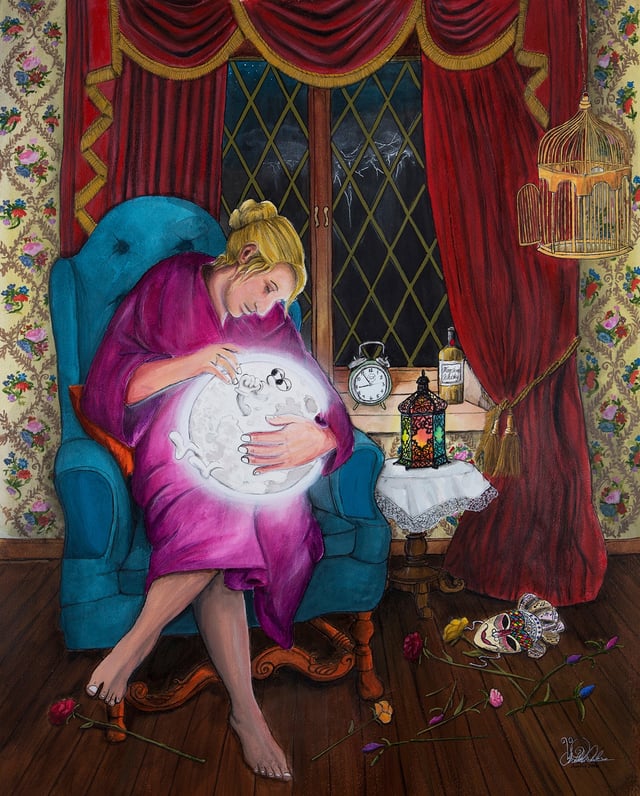 Chelle Destefano is an incredibly talented deaf artist living in Adelaide. In 2006, PACK & SEND sponsored Chelle for her first ever solo exhibition and sent her artwork interstate. The opening night of the exhibition was a huge success, attended by more than 200 people, with 24 out of her 32 art pieces sold. Chelle had the opportunity to meet many old and new contacts that night, and since then, her career as an artist has taken off by leaps and bounds.
As a local Australian business, PACK & SEND finds ways to give back to the community. We're real people building genuine relationships with our customers, and Chelle's story is an example of this.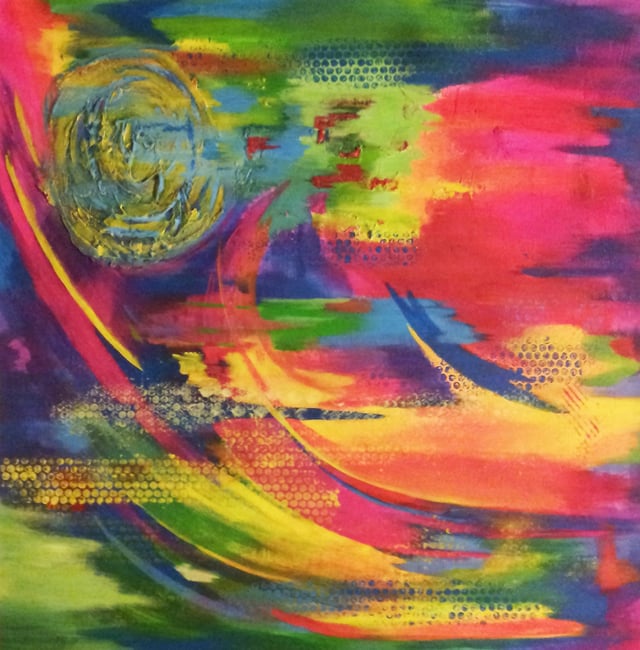 This is Chelle's story...
Born in Melbourne, Chelle Destefano moved to Adelaide when she was 21... young, independent, and excited to get out into the world. In 2001, she started her visual arts degree and discovered her love for painting. She was often told about how brave she was, as a deaf girl, to leave home and move interstate, but she was determined to make it and nothing could faze her.
After completing her arts degree, she was offered a solo exhibition in Melbourne by Taralye, the intervention centre for deaf babies where she had attended as a child. Taralye contacted PACK & SEND Lonsdale which agreed to sponsor Chelle's exhibition by sending her artworks to Melbourne. This was the beginning of a long-lasting partnership between Chelle and PACK & SEND Lonsdale.
Since then, Chelle has grown incredibly as an artist. She will soon be relocating back to Melbourne to further her arts career by expanding her studio and setting up an artist residency.
"I am always very excited about creating artwork. It runs through my blood and I get so antsy when I'm away from creating for too long. I feel my purpose is to create and tell stories, about history, where we come from, where we come in... my personal account of the world, both serious and lighthearted," Chelle says.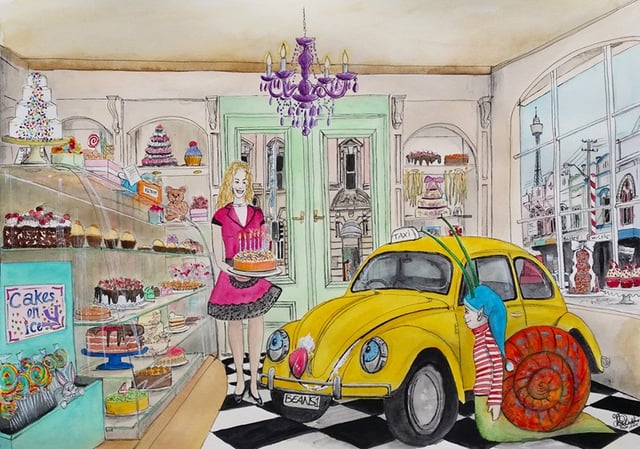 Since 2015, Chelle has participated in many international exhibitions in major cities like Rome, Berlin, Paris, and London.
"PACK & SEND has always been there to help me deliver my artwork overseas without fail. Randall is the best person in PACK & SEND Lonsdale and always looks after me! He provides excellent service. I've never had any issues and trust PACK & SEND way more than the post office or other courier companies. They also communicate really well with us and ensure we're able to track our consignments. The team at PACK & SEND look after my art so well and pack my pieces very professionally. When anyone suggests using other companies, I scoff as I've had bad experiences with other couriers damaging my works. I say, always go with PACK & SEND!"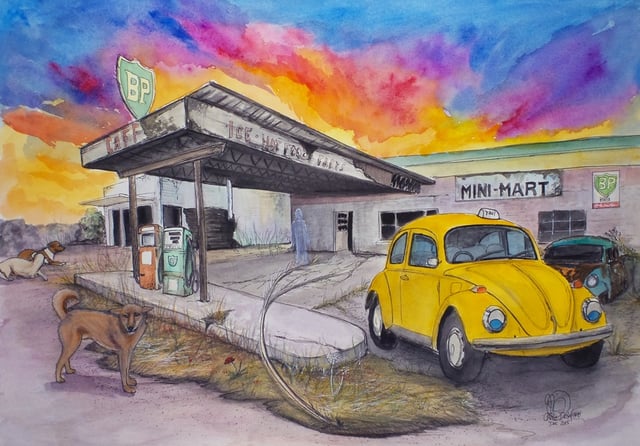 Chelle's artist residency will allow local and international artists to work on their projects in a setting different to their usual one, from 2 to 12 weeks each. They will be given the opportunity to exhibit/perform at the end of their residency, make new contacts, and network with the Victorian arts community. Besides offering residencies, Chelle will also offer mentoring from herself and other artists. Meanwhile, she will be continuing on her own creative journey, and aspires to be the next Margaret Olley!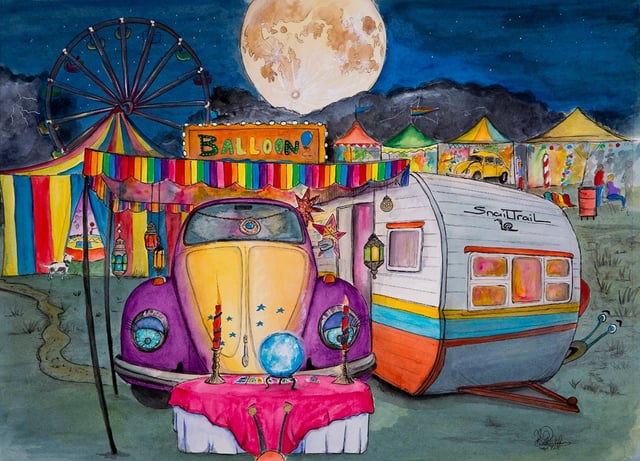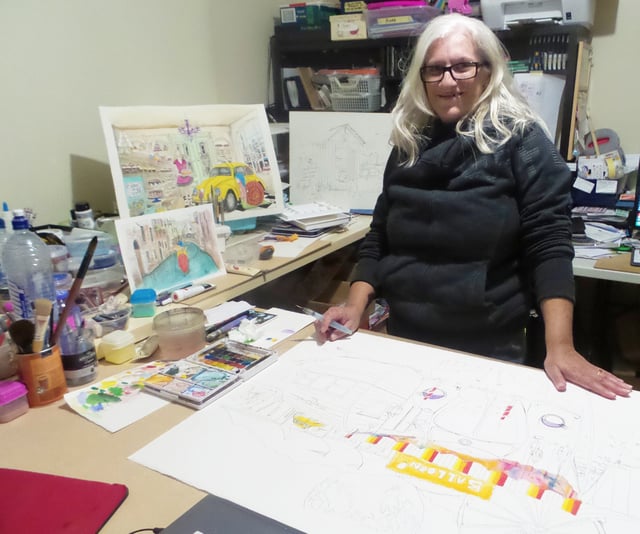 More information about Chelle Destefano can be found on www.chelledestefano.com. She is currently working on her Enchanted Collection... watch out for new artwork coming in 2018!