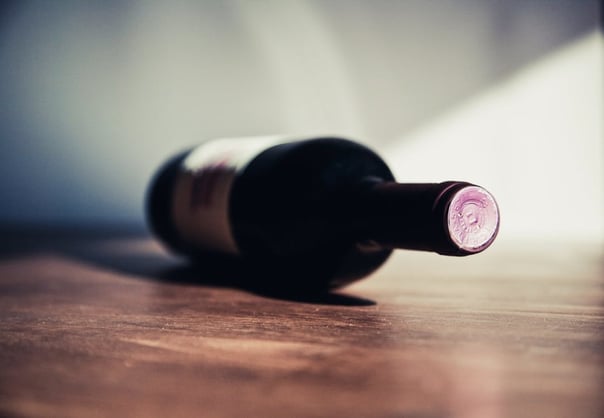 Now that winter is in full swing, we are thinking about warm, hearty meals and great winter wines. Winter provokes the need for a wine that can be sipped next to the fireplace or enjoyed on the couch in front of the TV. So, what regions and vineyards are making the best winter wines? Here are the best wines to gift this winter.
Sailor Seeks Horse Pinot Noir 2014, $46
Gilli and Paul Lipscombe took home the prestigious Jimmy Watson in 2015 for a Home Hill Estate Pinot. Now the entire wine making team is becoming something special and this particular Sailor Seeks Horse wine is a testament to that. A darker expression of a Pinot, more powerful.
Yalumba Galway 2012 Barossa Valley Malbec, $19
Yalumba is bringing back the Galway label back, along with some quality Barossa Malbec at a very reasonable price. This wine is without a doubt earthy and dusty, offering rhubarb and slatey tannins. The 2012 Malbec provides underlying hints of black pepper and mocha. Suited perfectly to seared venison and a juniper berry reduction.
2015 Nocturne Margaret River Cabernet Sauvignon, $47
Nocturne is a vineyard owned by Julian Langworthy, another winner of the Jimmy Watson with a Cabernet from the Deep Woods Estate. This wine was Julian's first release from his own vineyard, and it offers strong scents of tobacco and dark fruits.
Vinea Marson 2010 Nebbiolo, $40
Mario Marson reveals his Italian heritage with this subtle, age worthy wine. 2010 was an outstanding year for the region of Heathcote. To ensure a fruity quality, a crop reduction program was undertaken. The Nebbiolo provided good yields. The fruit demonstrated exceptional ripeness with tannin and acid levels that were well balanced. The wine was matured for twenty-four months in French and Slovakian oak barrels.
Penfolds Bin 407 Cabernet Sauvignon 2014, $99.99
The Bin 407 is a result of the availability of the quality Cabernet fruit from the Bin 707. The 407 is a testament to Penfolds multi-region, multi-vineyard blending approach. Drinkers are rewarded in both the late and early years. The 407 offers an incredible depth of flavour and structure.
Sevenhill 2013 St Ignatius Cabernet Sauvignon, $33.99
An outstanding wine from an even better vintage. This wine is complex, and it works. Fruits, lifted spice, white pepper, mint, chocolate and more fruit, there is a lot going on. A Cabernet blend with the usual partners, Merlot, Malbec and Cabernet Franc. Even if a complex wine isn't your thing, the price is very reasonable; you have nothing to lose.
2016 Billy Button 'The Renegade' Refosco, $30
This wine is plumper than the 2015 version but loses none of the lightness and immediate drinkability. Alpine Valleys saw a significant decrease in crops in 2016, only having three rows of this variety planted. Sharing with other growers means there was only 28 dozen produced in 2016 despite being a blend of two vineyards.
2015 Ruggabellus "Archaeus" Barossa, $44
All the Ruggabellus wines are blends with a variety taking a lead role; the Archaeus is Shiraz dominant. The Barossa Shiraz is accompanied by Grenache, Mataro and Cinsault. The interpretation of the Barossa is moving away from weight, and towards elegance, the Ruggabellus is at the forefront of this movement.
2013 was a great year in Tasmania's Tamar Valley. This particular wine offers a background spice and savoury tannic edge that accompanies the sweet, delicious, cherry, cranberry and wild strawberries. The Duffy's, a husband and wife team are producing some of the most exciting, value for money wines in the Tamar region.
***
Sending wine as a gift can be risky unless you know it's been rigorously packed and that it will be handled with care. When you send wine with PACK & SEND, you can rest assured it's in safe hands. Call 1300 668 000 for a quote today!