shipment aus to mnl
- 11 results
×
You have blocked access to your location for this website. To re-enable location access to show the nearest service centres around you, please change the settings in your browser (in some browsers, by clicking on the red icon on the right hand side of the URL bar; in other browser by opening 'settings' / 'privacy settings' / 'content settings').
Show Service Centres near me
Sending Freight and Parcels within Australia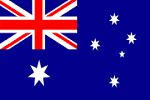 PACK & SEND is Australia's leading and most proficient courier and freight provider. For domestic freight and courier's services, trust the experienced team at PACK & SEND.
Are you sending parcels within Australia? Are you shipping boxes interstate? PACK & SEND couriers Australia can cater to your needs. No matter what you need shipped, PACK & SEND have got you covered.
PACK & SEND specialise in Australia-wide courier shipping. Our interstate courier, road and air freight services support all Australians, including business and personal use. We have a wide selection of cost-effective domestic delivery solutions, getting your parcel to all major cities of Australia, Sydney, Melbourne, Perth, Brisbane, Canberra and beyond. We create custom packing solutions that are tailored to your needs.
On a tight schedule? PACK & SEND offer a No Limits philosophy, meaning you can get a Same Day or Next Business Day service, regardless of size.
PACK & SEND Balcatta

Unit 1, 220 Balcatta Road, BALCATTA, WA, 6021

Perth, Inner Northern Suburbs: ... a few $$$ with my shipment, something i have never experienced ...

PACK & SEND Ballarat

905 Howitt Street, WENDOUREE, VIC, 3355

South Western Victoria, Ballaratt: ... out of Perth for a shipment and was impressed with their ...

PACK & SEND Belconnen

2/68 Josephson St, BELCONNEN, ACT, 2617

Canberra: ... lost 2 of my international shipments. Great service! Caring approach to ...

PACK & SEND Bendigo

9 Marong Road, BENDIGO, VIC, 3550

Northern Victoria, Bendigo: ... suggest using them for any shipment inquiries from the area's they ...

PACK & SEND Burwood

9 Burwood Road, CONCORD, NSW, 2137

Sydney, Inner West: ... Christmas/NY period. Forwarding of our shipment from freight depot to our ...

PACK & SEND Burwood Village

1374 Toorak Road, CAMBERWELL, VIC, 3124

Melbourne, East: ... wonderful job in handling our shipment back to Malaysia. He was ... to check I received my shipment in Tasmania from Victoria. The ...

PACK & SEND East Perth

16 St. Georges Terrace, PERTH, WA, 6000

Perth, Perth City: ... , they avoid selling the cheapest shipment if they don't consider it ...

PACK & SEND Mermaid Beach

Shop 16, Pacific Square, 2532 Gold Coast Highway, MERMAID BEACH, QLD, 4218

South Eastern, Gold Coast & Hinterland: ... Quilt Guild out with the shipment of goods to Victoria for ...

PACK & SEND Milton

107A Milton Road, MILTON, QLD, 4064

Brisbane, Western Suburbs: ... and internationally. For one particular shipment there was a hold up ...

PACK & SEND Miranda

25 Captain Cook Drive, CARINGBAH, NSW, 2229

Sydney, Sutherland: ... given accurate details on the shipments, the pickups and the delivery ...

PACK & SEND South Melbourne

604 City Road, SOUTH MELBOURNE, VIC, 3205

Melbourne, Bayside: ... at the destination. And the shipment arrived in perfect condition, no ...
Freight
When you need to move a big shipment across Australia or overseas, PACK & SEND has the perfect freight solution for you. Within Australia, Road or Rail freight are usually your best options. Need it delivered fast? Then Air Freight is the only way to go. Not urgent? Then you might prefer an economy sea freight service for sending internationally. Whether you are exporting overseas or importing from another country, PACK & SEND has got you covered with the widest range of service options in the market, and highly competitive rates.
With a growing network of over 100 service centres across Australia, the UK and New Zealand, PACK & SEND are the freight logistic experts, and are dedicated to providing you with the best Freight Service to suit your needs. We can import and export to all corners of the globe.
PACK & SEND are the best in the business when it comes to moving freight for clients for over 25 years. We take care of everything freight related allowing you to focus on what matters to you most, saving you time, trouble and money.