transport car parts
- 11 results
Similar freight topics: affordable shipping car parts , send car parts around australia
×
You have blocked access to your location for this website. To re-enable location access to show the nearest service centres around you, please change the settings in your browser (in some browsers, by clicking on the red icon on the right hand side of the URL bar; in other browser by opening 'settings' / 'privacy settings' / 'content settings').
Show Service Centres near me
Sending Freight and Parcels within Australia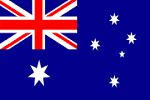 PACK & SEND is Australia's leading and most proficient courier and freight provider. For domestic freight and courier's services, trust the experienced team at PACK & SEND.
Are you sending parcels within Australia? Are you shipping boxes interstate? PACK & SEND couriers Australia can cater to your needs. No matter what you need shipped, PACK & SEND have got you covered.
PACK & SEND specialise in Australia-wide courier shipping. Our interstate courier, road and air freight services support all Australians, including business and personal use. We have a wide selection of cost-effective domestic delivery solutions, getting your parcel to all major cities of Australia, Sydney, Melbourne, Perth, Brisbane, Canberra and beyond. We create custom packing solutions that are tailored to your needs.
On a tight schedule? PACK & SEND offer a No Limits philosophy, meaning you can get a Same Day or Next Business Day service, regardless of size.
PACK & SEND Brisbane City

AG3 / 133 Mary Street, BRISBANE, QLD, 4000

Brisbane, Brisbane City: ... result. Will use again. Thank you Can't praise enough for efforts in returning property left in Rental Car in Brisbane to Toukley NSW via courier. Fast, reliable & updates provided. Awesome! Ebay's "pickup only" is ...

PACK & SEND Burwood Village

1374 Toorak Road, CAMBERWELL, VIC, 3124

Melbourne, East: ... knowledge and experience about the process and gave me great advice which resulted in all our goods transported back to Australia safely and efficiently. The price was also the cheapest of three quotes obtained. If ...

PACK & SEND Campbelltown

43A Queen Street, CAMPBELLTOWN, NSW, 2560

Sydney, Macarthur /Camden: ... great price! Not an easy task sending an automotive differential overseas..Jen handled it with ease. ... I needed equipment picked up in Sydney and then transported to qld, everything was completed smoothly and to schedule. ...

PACK & SEND Canning Vale

Unit 2/9 Yampi Way, WILLETTON, WA, 6155

Perth, Southern Suburbs: ... handle it with confidence! I would to take the time to Thank the Team at Pack and Send for transporting my personal affects Safely and Received in good condition. Ticked all the boxes in Respect. Congratulations guys and ...

PACK & SEND Capalaba

Shop 7, 8 Redland Bay Road, CAPALABA, QLD, 4157

Brisbane, Eastern Suburbs: ... Excellent service! Bobby was very helpful, organize everything. Highly recomended? The team from Pack & Send arranged the transport of a saddle to an out of the way little town in North Queensland on a Friday and it was ...

PACK & SEND Castle Hill

3/8 Victoria Avenue, CASTLE HILL, NSW, 2154

Sydney, Hills: ... highly recommend using Pack and Send Castle Hill. Thankyou Thankyou thankyou! I am so so so impressed with every part of this process. I enquired online and got a super fast response. When I had questions, the people I ...

PACK & SEND Cheltenham

Unit 1, 28-30 Kembla Street, CHELTENHAM, VIC, 3192

Melbourne, Bayside: ... . I would have no hesitation in recommending this service. Pack & Send did a great job at packing our Car Grill and Head lights which where fragile. They all made it from Australia to New Zealand safe and sound ...

PACK & SEND Coffs Harbour

1/19 Engineering Drive, NORTH BOAMBEE VALLEY, NSW, 2450

North Coast, Mid North Coast: ... service is always 110% and we can't thank them enough :) Pack and Send Coffs Harbour made transporting large items from Sydney to Coffs Harbour easy and affordable. They were friendly, fast and efficient. Recommend them ...

PACK & SEND Hobart

17A Main Road, MOONAH, TAS, 7009

Tasmania: ... recipient the next day that it had been delivered in NSW that morning!! The recipient said it took the best part of half an hour to remove the protective and secure packaging, which is wonderful to hear! I thank Pack & ...

PACK & SEND Rowville

Suite 10,7 Fulham Road, ROWVILLE, VIC, 3178

Melbourne, East: ... No paint was lost on walls nor a word of exasperation expressed. Some how he wrangled this beast into his vehicle & delivered said. I'm so impressed. Mike De Jong/ Pack and Save - A gentleman, a total professional and ...

PACK & SEND Tweed Heads

Unit 3B, 14 Machinery Drive, TWEED HEADS SOUTH, NSW, 2486

North Coast, Northern Rivers: ... at a great price and packaged well. Thank you Very helpful and efficient. Thank you ! Thank you for the professional service of a very tricky item to transport. I Would recommend to others and will use the service again.
Automotive and Manufacturing Couriers
Are you a motoring enthusiast? Do you sell car parts and tools? PACK & SEND can help you ship your automotive and manufacturing parts both domestically and internationally. Whatever vehicle part you're sending, from wheels, tyres and rims to an engine or motor, the experienced team at PACK & SEND can ensure your package is delivered safely.
With over 100 Service Centres across the country, your local PACK & SEND will not only find you a great price but will help you through the entire shipping process from packaging to delivery. Whether you sell parts or need to ship a unique piece off for repair, PACK & SEND has a range of international shipping options available via air and sea freight, as well as domestic couriers across the country ready to assist with your package.
Visit your local Service Centre, call us on 1300 668 000 or get a quote online today.