Cheap Interstate Transport
- 89 results
Similar freight topics: interstate transport companies , cheapest way to send car parts interstate
×
You have blocked access to your location for this website. To re-enable location access to show the nearest service centres around you, please change the settings in your browser (in some browsers, by clicking on the red icon on the right hand side of the URL bar; in other browser by opening 'settings' / 'privacy settings' / 'content settings').
Show Service Centres near me
Sending Freight and Parcels within Australia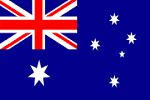 PACK & SEND is Australia's leading and most proficient courier and freight provider. For domestic freight and courier's services, trust the experienced team at PACK & SEND.
Are you sending parcels within Australia? Are you shipping boxes interstate? PACK & SEND couriers Australia can cater to your needs. No matter what you need shipped, PACK & SEND have got you covered.
PACK & SEND specialise in Australia-wide courier shipping. Our interstate courier, road and air freight services support all Australians, including business and personal use. We have a wide selection of cost-effective domestic delivery solutions, getting your parcel to all major cities of Australia, Sydney, Melbourne, Perth, Brisbane, Canberra and beyond. We create custom packing solutions that are tailored to your needs.
On a tight schedule? PACK & SEND offer a No Limits philosophy, meaning you can get a Same Day or Next Business Day service, regardless of size.
PACK & SEND Adamstown

Adamstown Plaza, 281-293 Brunker Road, ADAMSTOWN, NSW, 2289

Hunter Valley, Newcastle: ... expecting the cargo to arrive within a week since it was interstate but they arrived a day later ,to my surprise . ... guys know all the ins and out relating to transport companies and packaging and have saved us from having ...

PACK & SEND Adelaide East

458 Pulteney Street, ADELAIDE, SA, 5000

Adelaide: ... use them again!! Bought a car bonnet off Gum Tree and needed someone to pick it up, pack it and transport it. Pack and Send where great and looked after everything. Did a great job packing and we're always responsive ...

PACK & SEND Albion

Unit 4, 16 Taylor Street, BOWEN HILLS, QLD, 4006

Brisbane, Brisbane City: ... up from a storage locker to make it easier for me. Great work. My treasured computer was sent and delivered interstate safely much sooner than expected. It was expertly wrapped by the helpful staff at the Albion store in ...

PACK & SEND Auburn

62 Derby Street, SILVERWATER, NSW, 2128

Sydney, Parramatta: ... service and very competitive prices. I had items picked up from an auction, packed well and sent interstate, arriving next day. Highly recommended, keep up the good work Mohammed & Munira... What a wonderful experience ...

PACK & SEND Ballarat

905 Howitt Street, WENDOUREE, VIC, 3355

South Western Victoria, Ballaratt: ... cabinet from Ararat in Victoria to Canberra. All other transport companies required the item to be on a pallet, ... using this service again! Parcel always delivered to interstate promptly, and in good condition. Staff very ...

PACK & SEND Balmain

546 Darling Street, ROZELLE, NSW, 2039

Sydney, Inner West: ... and was a seamless experience. Highly recommend this service for peace of mind when sending anything interstate. Stunning packing, fast delivery,and not expensive, I was highly impressed with their services ,will use ...

PACK & SEND Bankstown

9/254 Milperra Road, MILPERRA, NSW, 2214

Sydney, Canterbury /Bankstown: ... and my item is on its way to SA. Their custom courier service is impressive and fast. They are not the cheapest but I will gladly pay a bit more to have this stress free, user friendly and human service that I found ...

PACK & SEND Belconnen

2/68 Josephson St, BELCONNEN, ACT, 2617

Canberra: ... sent. Did I mention how well it was packaged? I was understandably nervous about having such a valuable piece transported but it was packed so well, so professionally and with care, I needn't have been concerned at all ...

PACK & SEND Bibra Lake

Unit 1/5 Parkes Street, COCKBURN CENTRAL, WA, 6164

Perth, Southern Suburbs: ... solution to send time sensitive, legal documents interstate. Che and Amber were both knowledgeable, ... Che & Ken. Many thanks to you guys & the transport & delivery people. Definitely recommend PACK & SEND Shout out ...

PACK & SEND Blackburn

4/66 Railway Road, BLACKBURN, VIC, 3130

Melbourne, East: ... arrived in good condition in the time quoted. Really helpful and went above and beyond to send my parcel interstate - tried to cut costs as best they could and ensured everything was packed safely and delivered as soon ...

PACK & SEND Bondi Junction

Shop 3, 310 Oxford Street, BONDI JUNCTION, NSW, 2022

Sydney, Eastern Suburbs: ... item that's a bit hard/complicated to ship, or arrange to transport when you're not physically there to hand it to a courier yourself ... re dealing with the stress of moving interstate. They're incredibly calm and helpful ...

PACK & SEND Boronia

Shop 5, 92 Boronia Road, BORONIA, VIC, 3155

Melbourne, East: ... my care package and took all the hard work out. Tracking is updated every hour. Australia Post is not the cheapest option. I was very surprised at the reasonable price I was quoted here. You will not be disappointed at ...

PACK & SEND Brisbane City

30 Market Street, BRISBANE, QLD, 4000

Brisbane, Brisbane City: ... in Asia and Domestically throughout Australia. Pack & Send handle all of the logistics, customs clearance, transporting & secure packaging for various shipments of ours, almost always under very tight time frames with ...

PACK & SEND Brookvale

1/40 Roger Street, BROOKVALE, NSW, 2100

Sydney, Northern Beaches: ... the process. These guys are FANTASTIC! I have used them a number of times to send Paintings overseas , interstate and this time into a gallery in Paddington. Every time they deliver what they promise . THANK YOU Satkiran ...

PACK & SEND Bunbury

2, 11 Picton Road, BUNBURY, WA, 6230

South Western, South West: ... amazing job done in preparing, packing and transporting my family heirlooms to Townsville from Bunbury. These ... at pack n send bunbury have made my move interstate so easy. Very helpful and accommodating , knowledgeable. ...

PACK & SEND Burwood Village

1374 Toorak Road, CAMBERWELL, VIC, 3124

Melbourne, East: ... and arrived securely. I certainly recommend them and won't hesitate to use them again . Thanks Sam. Our box arrived interstate within 24 hours. It was a big and heavy box and Sam couldn't do enough to help. If you are ...

PACK & SEND Campbelltown

43A Queen Street, CAMPBELLTOWN, NSW, 2560

Sydney, Macarthur /Camden: ... a reasonable price. I was very happy with the service. awesome service :) got my parcel the next day interstate friendly and reliable service. Always will be preferred over all others Rang from WA and organised it with ...

PACK & SEND Canberra City

Unit G5, 16-18 Mort Street, CANBERRA, ACT, 2601

Canberra: ... Pack and Send Canberra City a few times now to help me send or receive bicycles and large items from interstate. They are always super helpful and friendly and go the extra mile to ensure the job is done well. Thanks ...

PACK & SEND Canning Vale

Unit 2/9 Yampi Way, WILLETTON, WA, 6155

Perth, Southern Suburbs: ... best to assist with any of our delivery needs from scientific samples (climate controlled), equipment transport (interstate - road & air), equipment pick-up and international deliveries. Pack&Send has always delivered ...

PACK & SEND Capalaba

Shop 7, 8 Redland Bay Road, CAPALABA, QLD, 4157

Brisbane, Eastern Suburbs: ... P&S Capalaba for all of my parcels - Queensland, interstate and overseas .:) You need to send something fast ? ... airfreight back to Brisbane. It was here in 3 days, no customs fees and way cheaper than all other quotes!!

PACK & SEND Castle Hill

3/8 Victoria Avenue, CASTLE HILL, NSW, 2154

Sydney, Hills: ... publicly that packages and parcels were being delayed for extended periods due to high volumes and Delivery Transport Drivers on strike, I had important documents to be sent from Sydney to an Eastern Seaboard State ...

PACK & SEND Caulfield

835 Glen Huntly Rd, CAULFIELD, VIC, 3162

Melbourne, Bayside: ... been excellent to deal with. Both items were for interstate delivery and were delivered the following day. Thank ... otherwise difficult task easy. The cost was significantly cheaper than when I had sent the same parcel in ...

PACK & SEND Cheltenham

Unit 1, 28-30 Kembla Street, CHELTENHAM, VIC, 3192

Melbourne, Bayside: ... arrived in perfect condition the next day from interstate! Outstanding service. Superb packing of large fragile ... etc and went out of their way to ensure transport was carried out successfully. Cant recommend them enough. ...

PACK & SEND Chermside

Shop 4, 725 Gympie Road, CHERMSIDE, QLD, 4032

Brisbane, Northern Suburbs: ... Send CHERMSIDE, BRISBANE. Great customer service. Your positive response to our short notice to find someone to transport extra boxes for our daughter moving back to Brisbane from Uni in Lismore was very much appreciated ...

PACK & SEND Coburg

300-304 Sydney Road, COBURG, VIC, 3058

Melbourne, North: ... all for me and at a price comparable if not cheaper than Australia Post. I have been most impressed with the ... I'v had to send a number of my fragile sculptures interstate to a buyer. I was anxious, asked lots of questions ...

PACK & SEND Coffs Harbour

1/19 Engineering Drive, NORTH BOAMBEE VALLEY, NSW, 2450

North Coast, Mid North Coast: ... following day. Very impressed and would highly recommend Pack & Send to anyone. Extremely helpful in arranging transport with rapid delivery of item - highly recommended Super helpful and friendly with a large package to ...

PACK & SEND Crows Nest

Unit 19/6-8 Herbert Street, ST LEONARDS, NSW, 2065

Sydney, Lower North Shore: ... recommended. I have been using Pack & Send, Crows Nest for 5 years for business use for local and interstate. The service is fantastic, the staffs are very helpful and issues are fixed straightaway in most of the time ...

PACK & SEND Dandenong

126 Cheltenham Road, DANDENONG, VIC, 3175

Melbourne, Bayside: ... my mind at ease. I send 27kg of fragile cookies interstate.. not only did they arrive less then 24hrs later.. ... speedy service. I used Pack and Send Dandenong to transport a vintage computer to Brisbane. As it was over ...

PACK & SEND Darwin

Shop 1/24 Litchfield Street, DARWIN, NT, 0800

Northern Territory: ... them undamaged to my art collectors. Prompt interstate delivery too. I would most definitely recommend ... conflicting advice from Virgin Australia on how to transport my newly purchased didgeridoo back to Victoria on ...

PACK & SEND Eagle Farm

Shop 5, 931 Kingsford Smith Drive, EAGLE FARM, QLD, 4009

Brisbane, Eastern Suburbs: ... team at Pack & Send Eagle Farm were very helpful and pleasant to deal with, there price was substantially cheaper than another store. Would recommend! Kate was super helpful and friendly. I can't thank them enough for ...

PACK & SEND East Perth

16 St. Georges Terrace, PERTH, WA, 6000

Perth, Perth City: ... been delivered ! So happy with the quality of there service I had a large and delicate package transported from Perth to Adelaide for Christmas. Got great rates, and it arrived promptly, extremely well packed and in ...

PACK & SEND Eltham

Unit 17/9 Mirra Court, BUNDOORA, VIC, 3083

Melbourne, North: ... job packing some 100- year-old timber hallway fretwork for transport from Melbourne to Sydney. This was an eBay purchase ... I'd dropped it off! Unbelievable! So, cheaper, faster, and friendlier. Absolutely will use them ...

PACK & SEND Flinders Street

Ground Floor, 452 Flinders St., MELBOURNE, VIC, 3000

Melbourne, Inner City: ... and replied to email on the 5th day. rates r also amazingly more expensive than auspost when they claim its cheaper:). hello auspost bye pack n send! Rip off. Late delivery without feedback. Closed when I arrived with a ...

PACK & SEND Footscray

197 Barkly Street, FOOTSCRAY, VIC, 3011

Melbourne, North: ... the transport and collection services of The Footscray Pack and send team. I was located Interstate ... and give us their honest opinion. If the job will be cheaper somewhere she will tell us the truth. No job is too small ...

PACK & SEND Frankston

2/4 New Street, FRANKSTON, VIC, 3199

Melbourne, Bayside: ... . (precious homewares & decor, paintings and glass panels from my grandmother were being transported home to my mothers property interstate.) From the first phone call, and throughout the whole process, the team members ...

PACK & SEND Fremantle

99 Hampton Road, FREMANTLE, WA, 6160

Perth, Fremantle: ... Perth and packing my family treasures so well and transported to my home in Qld. Even through this pandemic ... ago I started looking into how to send my guitar amplifier interstate. In the end I chose P&S Fremantle - was ...

PACK & SEND Fyshwick

15/8 Gladstone Street, FYSHWICK, ACT, 2609

Canberra: ... Very friendly and helpful I had to get a few items from Victoria to NSW and Pack & Send were the cheapest and also the most professional. I had the pleasure of dealing with Declan who was fantastic from beginning to end ...

PACK & SEND Glendenning

Unit 2/116 Kurrajong Avenue, MOUNT DRUITT, NSW, 2770

Sydney, Western Sydney: ... sooner then expected and was very well packaged. I would not hesitate to recommend Sam to anyone who needs interstate delivery, especailly for fragile items. We couldn't have done it without you - Thank you very much for ...

PACK & SEND Gosford

Unit 7, 4 Merinee Road, WEST GOSFORD, NSW, 2250

Central Coast: ... you so much! Joy Park I needed my bicycle sent interstate. Pack & Send Erina were the most competitive in price ... job packing my timber and leadlight doors for transport , even constructing a special size pallett to pack ...

PACK & SEND Greenslopes

Shop 1, 450 Logan Road, GREENSLOPES, QLD, 4120

Brisbane, Southern Suburbs: ... absolute legend. Highly recommend! Really great service and support. I needed to send a frame to my dad interstate. The team here helped in options and it was delivered in the estimated time. Packaging was super strong ...

PACK & SEND Hawthorn

Shop 1-2, 159 Burwood Road, HAWTHORN, VIC, 3122

Melbourne, East: ... who said she had personally packed my item ready for transport and used lots of packing to ensure that it arrived ... organising my large & fragile package to be sent interstate. It arrived in under a week (no mean feat ...

PACK & SEND Hilton

Shop 1, 146-148 Marion Road, WEST RICHMOND, SA, 5033

Adelaide: ... time in a year. hattrickk Quick delivery and helpful staff - will use again if sending important items interstate Quick postage and was very helpful! Service provided and the packaging of my item was excellent. Definitely ...

PACK & SEND Hobart

17A Main Road, MOONAH, TAS, 7009

Tasmania: ... was fantastic - efficient, friendly and went above and beyond to get a carton of Cascade beer transported safely from Hobart to Sydney. The packaging was meticulous and the price was reasonable. Thank you, Michelle ...

PACK & SEND Hornsby

152 George Street, HORNSBY, NSW, 2077

Sydney, Upper North Shore: ... good and arrived timely. Good job. Excellent service, would use again. Safely and promptly delivered a computer interstate during a covid lockdown My experience with the staff of Pack and Send was effortless and pleasant ...

PACK & SEND Joondalup

Unit 4, 1 Winton Road, JOONDALUP, WA, 6027

Perth, Northern Suburbs: ... ship in a large glass cabinet expertly packaged and transported from Perth to Newcastle. Nothing was out of place ... price. Items were sent quickly and for a lot cheaper than you would think. Excellent service and great ...

PACK & SEND Kings Cross

Shop 3, 200 Williams Street, WOOLLOOMOOLOO, NSW, 2011

Sydney, Eastern Suburbs: ... Delivery. Kings Cross Pack & Send were great - very responsive and professional. I had 13 items going interstate to various places - All delivered quickly and without fuss. I would definitely use their services again and ...

PACK & SEND Lilydale

10 William Street East, LILYDALE, VIC, 3140

Melbourne, East: ... packed very securely and safely. For my first Pack & Send experience I was having a vintage computer shipped interstate. Nervous about the whole process to say the least. But it arrived in perfect shape and the process ...

PACK & SEND Liverpool

Unit 6/12 Homepride Ave, LIVERPOOL, NSW, 2170

Sydney, Liverpool /Fairfield: ... experience right from the enquiry till the delivery. The packing was absolutely amazing and the goods are delivered interstate safely at given time. I would definitely recommend and would like to use their service in the ...

PACK & SEND Mackay

Shop 3, 237 Shakespeare Street, MACKAY, QLD, 4740

Central Coast, Mackay & Whitsundays: ... were so helpful in getting my mountains of items shipped interstate in such a short time frame. They were able ... to get freight due to the concerns of damage during transport i suggest you speak to Jenny at Pack & Send ...

PACK & SEND Mackenzie Street

Shop 1, 33 Mackenzie Street, MELBOURNE, VIC, 3000

Melbourne, Inner City: ... . Ben is amazing, very helpful and prompt! He went extra mile to repackage a huge delivery to make it cheaper for us. Very highly recommended! Very efficient, reliable. Pick up very fast and effective. Good job. Amazing ...

PACK & SEND Midland

Unit 2, 5 Farrall Road, MIDVALE, WA, 6056

Perth, Eastern Suburbs: ... his team for being so helpful and passionate about working out the best way to send a lot of personal items interstate and overseas. My sister and I both used Pack & Send to courier many items and Aaron helped us with ...

PACK & SEND Milton

2/31 Black Street, MILTON, QLD, 4064

Brisbane, Western Suburbs: ... for a quote. The 25kg box sent from Brisbane was received in Sydney the next day Rang Scott to Transport something from Brisbane to Melbourne. Nobody else would do it. He was most helpful. Picked up goods that same ...

PACK & SEND Miranda

25 Captain Cook Drive, CARINGBAH, NSW, 2229

Sydney, Sutherland: ... ONE AND ALL YOU DID A BRILLIANT JOB Very efficient. Excellent service! Easy to deal with and very fast interstate service. I will be using this business from now on. Thank you Charlie Fast, Efficient, Great value I sent ...

PACK & SEND Moorabbin

28 Station Street, MOORABBIN, VIC, 3189

Melbourne, Bayside: ... ) so after a few calls to various transport company I ended up with the cheapest quote from here . Next day I called ... best way to send a big bulky parcel interstate. Better than AusPost and so helpful Excellent experience ...

PACK & SEND Mount Gravatt

Suite 1, 12 Mt Gravatt-Capalaba Rd, UPPER MOUNT GRAVATT, QLD, 4122

Brisbane, Eastern Suburbs: ... ...Thanks to the team. Keep up the good work. I shipped a carton on Thursday (23rd Dec) and it arrived interstate Xmas Eve. I couldn't believe how well this was worked. From the front desk service all the way to payment ...

PACK & SEND Nailsworth

105 Main North Road, NAILSWORTH, SA, 5083

Adelaide: ... recommended to send your packages. Excellent service. Thank u pack and send.. Easy to deal with. Always the cheapest prices. Happy to go above and beyond every single time. Will forever use their services. There's no ...

PACK & SEND Narre Warren

Unit 2, 100 Hallam South Road, HALLAM, VIC, 3803

Melbourne, South East: ... delivery thanks Pack & Send Narre Warren are my go to every time I need to send large packages interstate and overseas. Kang & Rahul offer a wonderful - service, giving great peace of mind Very professional service and ...

PACK & SEND Newtown

78A Princes Hwy, ST PETERS, NSW, 2044

Sydney, Inner West: ... always incredible service!!! Thanks team! I used Pack & Send to safely transport my iMac from Sydney to Perth during my interstate relocation. Prajyot Nair from their Newtown branch was extremely professional, courteous ...

PACK & SEND North Lakes

Unit 1/21 Torres Cres, NORTH LAKES, QLD, 4509

Brisbane, Outer Northern Suburbs: ... , very efficient and friendly staff, recommend highly The bucket seat required pickup in Melbourne ,packing and transport to Clontarf Dub from PACK & SEND was very helpful throughout the process I would Highly recommend ...

PACK & SEND North Ryde

76 Agincourt Road, MARSFIELD, NSW, 2122

Sydney, Northern Suburbs: ... regards, Kevin Alex booked in my desktop computer and two monitors with leads for packing and transport interstate. He was very helpful and efficient. Photos and reports from the destination confirmed all components were ...

PACK & SEND North Sydney

Shop 1, 161 Walker Street, NORTH SYDNEY, NSW, 2060

Sydney, Lower North Shore: ... together with DHL. Excellent service - but not cheap Diligent and Prompt service. Helped us save a ... tricky last minute jobs happen, such as same day interstate deliveries. They are very easy to contact via phone and ...

PACK & SEND Orange

Unit 15, 13-15 William Street, ORANGE, NSW, 2800

Regional NSW, Central Tablelands: ... as possible... to my delight they arrived the next day safely wrapped and boxed. There are probably cheaper options, but for the speed and efficiency of this service I would highly recommend Pack Send Couriers. Excellent ...

PACK & SEND Pakenham

Unit 2, 29 Tarmac Way, PAKENHAM, VIC, 3810

Melbourne, South East: ... the service I received and will highly recommend their service if you need anything to be sent locally, interstate or overseas. Very friendly and professional service, I was extremely happy with the speedy delivery. Will ...

PACK & SEND Penrith

Unit 9/2187 Castlereagh Rd, PENRITH, NSW, 2750

Sydney, Blue Mountains: ... the pack and send prices online, I realized they are cheaper than Aus. Post. Since then, I have sent multiple ... customer service I sometimes buy musical instruments from interstate on Gumtree or FB marketplace - I have ...

PACK & SEND Preston

100 Miller Street, PRESTON, VIC, 3072

Melbourne, North: ... great price and next day delivery. Who can ask for more? Sam makes it all so easy for us to send interstate. A pleasure to deal with, he knows what he is doing, and pricing is resonable. Thanks Sam. Pack and Send Preston ...

PACK & SEND Pyrmont

69 Edward Street, PYRMONT, NSW, 2009

Sydney, Sydney City: ... quick email responses invoicing and box for my artwork. If you have bought at a sydney auction and from interstate then try johnny Tao from packsend to collect and get your artwork delivered to you. Fantastic packing and ...

PACK & SEND Richmond

Shop 3, 163 Bridge Road, RICHMOND, VIC, 3121

Melbourne, East: ... enough of Nic & Geordan at Pack and Send Richmond. Having sought 4 different quotes, not only were they the cheapest, they took the most interest in shipping my parcel across the world for me - which they did, quickly ...

PACK & SEND Rowville

Suite 10,7 Fulham Road, ROWVILLE, VIC, 3178

Melbourne, East: ... package that I needed taken care of and sent interstate. With one phone call the job was done. ... short time of my initial enquiry, which was by far much cheaper than any other I had received. He picked up my parcel within ...

PACK & SEND Shepparton

155-157 High Street, SHEPPARTON, VIC, 3630

Northern Victoria, Shepparton & Central North: ... device and very very quick delivery Really good. Quite reasonably priced. In fact i think it was too cheap for the quality and speed and quick response of the service. Will use again Exceptional service by the team ...

PACK & SEND South Brisbane

Ground Floor, Unit 2, 225 Montague Rd, WEST END, QLD, 4101

Brisbane, Southern Suburbs: ... the service and advice received from Pack & Send on Montague Road. Yes, the shipping to Tasmania wasn't cheap, but we needed a bulletproof solution for an artwork that was a wedding present, so having it arrive damaged ...

PACK & SEND South Melbourne

604 City Road, SOUTH MELBOURNE, VIC, 3205

Melbourne, Bayside: ... was kept. Good job. I would like to thank Kai and his team at Pack & Send South Melbourne for helping me transporting 10 large tea chests from Melbourne to Perth. From the moment I called for a quote I knew I was in good ...

PACK & SEND South Yarra

31 Toorak Road, SOUTH YARRA, VIC, 3141

Melbourne, Bayside: ... and it would arrive unbroken. These guys are experts. Not cheap, but oh so brilliant! SB I have used Pack and Send a number of times to transport antiques to Sydney and have found their service faultless. The goods ...

PACK & SEND Southern Highlands

86 Main Street, MITTAGONG, NSW, 2575

South Coast, Southern Highlands: ... 5/6 days, 5 days later, still at Adelaide depot, awaiting packaging(?) Arrived 21st July Apparently it is TNT transport who are so slow in delivering. Nothing to do with MITTAGONG Pack and Send store.... Lady there very ...

PACK & SEND Spring Hill

1 / 457 Upper Edward St, SPRING HILL, QLD, 4000

Brisbane, Brisbane City: ... luggages from Brisbane to Sydney and this was the fastest and cheapest way I found. Very happy with Pack & Send Spring Hill ... Spring Hill regularly to collect and send parts interstate via both road and air, Caroline and ...

PACK & SEND Springwood

Unit 3, 1-7 Murrajong Road, SPRINGWOOD, QLD, 4127

Brisbane, Eastern Suburbs: ... . Shipped a large semi-fragile item and it arrived quickly and safely. Item was bought through Facebook marketplace interstate. Pack & send picked up from seller, and delivered to my nearest depot at my request . Thanks ...

PACK & SEND St Kilda Road

296-298 St. Kilda Rd, ST KILDA, VIC, 3182

Melbourne, Bayside: ... to Sydney, not the easiest thing to post nor the cheapest but Michelle did everything she could to not only ensure my ... up. After 30 years of using couriers and transport services in industry it appears to me that PackSend ...

PACK & SEND Subiaco

Suite 2, 252 Cambridge Street, WEMBLEY, WA, 6014

... days to ship 5 x car tyres from WA to SA. I am an emerging artist and have never sent work interstate or to anywhere for that matter, Sam and the team made the process super easy from start to finish! Thanks!! Great ...

PACK & SEND Sumner

Unit 14, 5 Spine Street, SUMNER, QLD, 4074

Brisbane, Western Suburbs: ... with a smile and giving a excellent response I always send parcels interstate with Pack & Send, very efficient, friendly & cost effective service. Way bloody cheaper & more reliable than Oz Post. Pack n Send SUMNER are ...

PACK & SEND Surry Hills

27-31 Regent St, CHIPPENDALE, NSW, 2008

Sydney, Eastern Suburbs: ... The quote was also accurate and fast. Not a cheap service by any standard but the service really matched up ... it open, do some kind of physical inspection or transport by air. efficient service and were a real godsend. ...

PACK & SEND Toowong

19/165 Moggill Rd, TARINGA, QLD, 4068

Brisbane, Southern Suburbs: ... much team, definitely recommended for items of value. I used pack and send Toowong for shipping my items interstate and very satisfied. Gus helped me to get the best possible deal and I received everything earlier than ...

PACK & SEND Toowoomba

33 Dent St, TOOWOOMBA, QLD, 4350

South Eastern, Toowoomba & South Eastern: ... anything I need to send. Arranged for Pack & Send to pick up a delicate item from a private address interstate and pack and send to me. Item arrived quickly and was packed brilliantly. Thanks to Mark & Suzanne for making ...

PACK & SEND Townsville

1 / 199 Ingham Road, West End, TOWNSVILLE, QLD, 4810

Northern, Townsville: ... ! Thank you!!! After mucking around with couriers who wouldn't help me, trying to move my cricket gear interstate, when I no longer lived in Townsville. Front start to finish, service was exemplary. On time and exactly ...

PACK & SEND Tullamarine

201A Melrose Drive, TULLAMARINE, VIC, 3043

Melbourne, North: ... to organise for an important item to be sent interstate (wedding dress). I spoke to somebody over the ... the current delays with shipping. It was also slightly cheaper than Aus Post. Arslan was super helpful and made it ...

PACK & SEND Unley

Shop 6, 21-23 Belair Road, KINGSWOOD, SA, 5062

Adelaide: ... to arrive 2 days later. The price was fair, and I appreciated the tracking. Thanks Wendy I needed to transport a very large box from Brisbane to Adelaide. From the initial phone call through to delivery, the service I ...

PACK & SEND Werribee

15 Comben Drive, WERRIBEE, VIC, 3030

Melbourne, Geelong: ... in his service even during lockdown. We needed to get a room in a house packed up urgently and moved interstate as we couldn't return to Victoria during lockdowns. Within 3 days Adi had personally packed up the room ...

PACK & SEND West Perth

326 Newcastle Street, PERTH, WA, 6000

Perth, Perth City: ... . I sent a large tin trunk to Norway, filled with Christmas presents. While it wasn't cheap - but then airfreight isn't ever cheap, but especially so at the moment - I received excellent service. Sarah went beyond the ...

PACK & SEND West Ryde

1029A Victoria Rd, WEST RYDE, NSW, 2114

Sydney, Northern Suburbs: ... recommend The team at West Ryde Pack & Send were super helpful. I needed to send a computer interstate ahead of quarantine and they collected it, wrapped and packed it so well and recommended the best courier service ...

PACK & SEND Wetherill Park

15/55 Newton Road, WETHERILL PARK, NSW, 2164

Sydney, Liverpool /Fairfield: ... had to transport electronics and super fragile important items interstate. These are items I would travel interstate myself ... Thank you They do a great packaging job. Not cheap, but no damaged items. Sandeep at Pack & Send ...

PACK & SEND Wollongong

1/46 Montague Street, North Wollongong, WOLLONGONG, NSW, 2500

South Coast, Wollongong & Illawarra: ... mobs and they were the only professional and capable ones. I will keep them I'm mind for all future transport needs. Fast, efficient, accurate. What more could you want? I wish to commend Russell and Pack and Send for ...
Express Courier Service
PACK & SEND offers a reliable and innovative express courier service. This service allows us to offer nationwide same-day delivery and courier services for time-critical parcels. We understand some packages need to reach their destination as soon as possible. That's why our same day delivery service can deliver your urgent parcels, packages, and documents to the door anywhere in Australia at any time. Whether it's a one-off shipment or ongoing logistics for business, PACK & SEND can tailor a solution for every situation.
eBay & Gumtree sellers, and Australian business alike, small or large, can trust PACK & SEND to offer competitive same day delivery services, so they, in turn, can provide first-class services to their customers. With a reliable network of over 100 Service Centres across Australia PACK & SEND offers a truly comprehensive delivery service.
Get a fast and accurate quote today by visiting your local Service Centre, call us on 1300 668 000 or get a quote online today.