Shipping to Papua New Guinea from Perth
- 11 results
Similar freight topics: shipping a car engine from perth to brisbane , shipping brisbane to perth
×
You have blocked access to your location for this website. To re-enable location access to show the nearest service centres around you, please change the settings in your browser (in some browsers, by clicking on the red icon on the right hand side of the URL bar; in other browser by opening 'settings' / 'privacy settings' / 'content settings').
Show Service Centres near me
Sending Freight and Parcels to and from Papua New Guinea
Cost of Express Shipping from Australia to Papua New Guinea starts from $34.75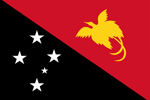 Looking for the most efficient international logistics services in Papua New Guinea? Then PACK & SEND is exactly what you're looking for. With our specialized logistics and professional packing solutions, you can rest assured that your courier will always be delivered securely and on time.
Starting from excess baggage, small parcels and consignments, PACK & SEND gives utmost priority to the quality of delivery and handling of the packages. Our reliable services are available in major cities like Lae, Mount Hagen and Port Moresby. We put genuine efforts to focus on reducing your business cost, and we ensure that all your shipments and packages are stored safely and dispatched correctly.
Through our reasonable and fast courier services, we can deliver urgent parcels as fast as humanly possible. Our focus is to ensure you have no complaints your logistics experience is as good as it can be.
PACK & SEND East Perth

16 St. Georges Terrace, PERTH, WA, 6000

Perth, Perth City: ... picked up 20 minutes later. My package arrived in New York 2 days later and I hardly had to lift ... less than I expected to pay. Well done!! I ship a package around 4kg from Perth to Sydney and I was amazed how fast they ...

PACK & SEND West Perth

326 Newcastle Street, PERTH, WA, 6000

Perth, Perth City: ... our West Perth service centre in Perth now to get a quote for all your packing and shipping needs. ... any way they could, they organised pick up of my suits and express travel also i even got a call to keep me up to date ...

PACK & SEND Subiaco

Suite 2, 252 Cambridge Street, WEMBLEY, WA, 6014

... from Perth to ... new owners. Their positive attitude and careful work made sending my painting a pleasure. New management espically Sam is easy to work with and always sources a cost effective solution for our our shipping ...

PACK & SEND Welshpool

Unit 1/91 Leach Hwy, KEWDALE, WA, 6105

Perth, Eastern Suburbs: ... for all future shipping needs. Such a pleasure to deal with. Owen helped to get my handbag from Perth to Melbourne ... . Left my iPad on aircraft in Perth, they picked up and shipped back to Melbourne. Fantastic thank you. ...

PACK & SEND Canning Vale

Unit 2/9 Yampi Way, WILLETTON, WA, 6155

Perth, Southern Suburbs: ... rotary engine in its component parts, to be shipped from perth to the Gold Coast, the seller had taken ... the team for taking such care with my goods. Shipping several cubic meters of personal items across the world is ...

PACK & SEND Balcatta

Unit 1, 220 Balcatta Road, BALCATTA, WA, 6021

Perth, Inner Northern Suburbs: ... to get a quote for all your packing and shipping needs. Very fast delivery and care for the customer ... hundreds on a new one. Highly recommended! Excellent service. No hassles at all, parcel sent from Perth WA to Bandung ...

PACK & SEND Fremantle

99 Hampton Road, FREMANTLE, WA, 6160

Perth, Fremantle: ... They could have easily sold me a more expensive express service and the standard rate made it easily. ... shipping requirements. I highly recommend these folks for shipping across Australia and internationally. I have shipped ...

PACK & SEND Bibra Lake

Unit 1/5 Parkes Street, COCKBURN CENTRAL, WA, 6164

Perth, Southern Suburbs: ... we were totally surprised. We didn't use the express service. Could not recommend them high enough. Local ... knowledgeable! So appreciated it being so stress free shipping overseas for a non profit! Thanks Ken Efficient ...

PACK & SEND Midland

Unit 2, 5 Farrall Road, MIDVALE, WA, 6056

Perth, Eastern Suburbs: ... in nsw Thursday at 2pm! Look nowhere else for your shipping needs! , very happy thanks! big shout out to Aaron ... way to pick up the item from the other side of Perth. They sent my item across the country to rural NSW in ...

PACK & SEND Joondalup

Unit 4, 1 Winton Road, JOONDALUP, WA, 6027

Perth, Northern Suburbs: ... get a quote for all your packing and shipping needs. Went into Joondalup pack and send today ... a container, went in seen Jerry (Jeremy) let him no our move from Perth to Ireland! Help us out big time! Was pretty well priced ...

PACK & SEND Bunbury

2, 11 Picton Road, BUNBURY, WA, 6230

South Western, South West: ... to get a quote for all your packing and shipping needs. Pack and Send were very helpful in getting ... send Bunbury Wa they were so helpful when I was moving to Cambodia.. They researched all the requirements for an easiest ...
Freight
When you need to move a big shipment across Australia or overseas, PACK & SEND has the perfect freight solution for you. Within Australia, Road or Rail freight are usually your best options. Need it delivered fast? Then Air Freight is the only way to go. Not urgent? Then you might prefer an economy sea freight service for sending internationally. Whether you are exporting overseas or importing from another country, PACK & SEND has got you covered with the widest range of service options in the market, and highly competitive rates.
With a growing network of over 100 service centres across Australia, the UK and New Zealand, PACK & SEND are the freight logistic experts, and are dedicated to providing you with the best Freight Service to suit your needs. We can import and export to all corners of the globe.
PACK & SEND are the best in the business when it comes to moving freight for clients for over 25 years. We take care of everything freight related allowing you to focus on what matters to you most, saving you time, trouble and money.