Send Gifts to Hong Kong from Perth
- 11 results
Similar freight topics: postage to hong kong from perth , cheap courier perth
×
You have blocked access to your location for this website. To re-enable location access to show the nearest service centres around you, please change the settings in your browser (in some browsers, by clicking on the red icon on the right hand side of the URL bar; in other browser by opening 'settings' / 'privacy settings' / 'content settings').
Show Service Centres near me
Sending Freight and Parcels to and from Hong Kong
Cost of Express Shipping from Australia to Hong Kong starts from $32.85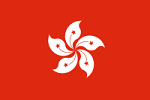 PACK & SEND can ship freight and parcels of all sizes to and from Hong Kong. Our comprehensive services can be tailored to fit whatever your shipment requires. With our flexibility, we can find you a solution whether you're a business delivering a series of goods or an individual making a one-off shipment.
PACK & SEND's experienced team can assist you with anything from excess baggage that needs to be returned home from Hong Kong or Kowloon to air or sea freight destined for Tsuen Wan or Yuen Long Kau Hui. We are Australia's most trusted international freight carriers, and our No Limit's policy means no job is too big, small, bulky or fragile. Contact us today and we can organise your cost effective and secure shipment to Hong Kong.
PACK & SEND East Perth

16 St. Georges Terrace, PERTH, WA, 6000

Perth, Perth City: ... , so now it's up to available flts etc... I give this man ⭐⭐⭐⭐⭐ I went to collect a parcel at Pack & Send East Perth and I was rushing to get there before they closed at 5. 30pm. I phoned at 5. 33pm as I was getting near ...

PACK & SEND West Perth

326 Newcastle Street, PERTH, WA, 6000

Perth, Perth City: ... . Can't thank you enough. I can't fault the service I was given last week by Pack and Send, West Perth. I sent a large tin trunk to Norway, filled with Christmas presents. While it wasn't cheap - but then airfreight ...

PACK & SEND Subiaco

Suite 2, 252 Cambridge Street, WEMBLEY, WA, 6014

... efficiency and amazing customer service by Andrew Wilson and the team at Pack and Send Subiaco. Sending valuable historical documents to NSW from Perth. I was nervous they may not arrive or arrive damaged BUT I need not ...

PACK & SEND Welshpool

Unit 1/91 Leach Hwy, KEWDALE, WA, 6105

Perth, Eastern Suburbs: ... out of his way to make sure my item was sent safely, securely and as cheaply as possible, will be ... pleasure to deal with. Owen helped to get my handbag from Perth to Melbourne overnight and worked with me to find a great ...

PACK & SEND Canning Vale

Unit 2/9 Yampi Way, WILLETTON, WA, 6155

Perth, Southern Suburbs: ... thanks to Tony. Went out of his way to suggest ways to reduce the cost. Once he sent the cargo arrived in 6 days, Perth to Port Moresby. Tony is super Humble and Super Helpful. Would recommend his service to anyone. Tony ...

PACK & SEND Balcatta

Unit 1, 220 Balcatta Road, BALCATTA, WA, 6021

Perth, Inner Northern Suburbs: ... saved me hundreds on a new one. Highly recommended! Excellent service. No hassles at all, parcel sent from Perth WA to Bandung West Java Indonesia received in 5 days. Good service fair prices. Amazing service, great ...

PACK & SEND Fremantle

99 Hampton Road, FREMANTLE, WA, 6160

Perth, Fremantle: ... Stella work. I needed something picked up in Perth, packed and sent to me in Sydney. I was all done ... Sydney. Highly recommend them! I've been using Pack and Send Fremantle for the past few years and with the new ownership ...

PACK & SEND Bibra Lake

Unit 1/5 Parkes Street, COCKBURN CENTRAL, WA, 6164

Perth, Southern Suburbs: ... two addresses in WA to Regional NSW, Pack & Send Bibra Lake responded, were fast to collect goods, ... & the transport & delivery people. Definitely recommend PACK & SEND Shout out to who ever does the quotes at the round ...

PACK & SEND Midland

Unit 2, 5 Farrall Road, MIDVALE, WA, 6056

Perth, Eastern Suburbs: ... back to me quickly and also going out of their way to pick up the item from the other side of Perth. They sent my item across the country to rural NSW in an incredibly quick turn around (less than 5 days!) and no damage ...

PACK & SEND Joondalup

Unit 4, 1 Winton Road, JOONDALUP, WA, 6027

Perth, Northern Suburbs: ... Nothing was too much trouble. I had goods to be packed and sent from Perth to Melbourne and the USA from my parents Estate. Pack and Send proved inexpensive and all items arrived safely and within the times estimated. I ...

PACK & SEND Bunbury

2, 11 Picton Road, BUNBURY, WA, 6230

South Western, South West: ... Very happy and no damage to panels. bunbury to Sydney in 5 days. Multiple large car panels delivered to pack & send depot . they wrapped , stacked and strapped on a pallet. I don't know of another VERY EASY solution that ...
Clothes and Personal Effects
Booking a courier to send clothes, household items and other personal effects has never been easier. Don't risk sending your favourite dress, a pair of shoes or that luxury watch without being sure of their safety. PACK & SEND offers door-to-door tracking and warranty for your items.
PACK & SEND's diverse range of services means you only deal with one company. We can manage everything from packing to shipping, getting your item to its destination on time and in one piece. Whether you're moving and need to ship your whole wardrobe or just want to send your favourite book to a friend, PACK & SEND's quality service and door-to-door tracking will help ensure your package is handled and delivered with care.
Visit your local Service Centre, call us on 1300 668 000 or get a quote online today.