Send Gifts from Pakistan
- 100 results
Similar freight topics: send gifts to india from australia , send gifts to new zealand
×
You have blocked access to your location for this website. To re-enable location access to show the nearest service centres around you, please change the settings in your browser (in some browsers, by clicking on the red icon on the right hand side of the URL bar; in other browser by opening 'settings' / 'privacy settings' / 'content settings').
Show Service Centres near me
Sending Freight and Parcels to and from Pakistan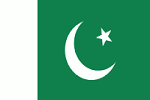 PACK & SEND can deliver freight, parcels and airmail to and from locations throughout Pakistan. Our comprehensive services can be tailored to fit whatever your shipment requires. With our flexibility, we can find a suitable solution whether you're a business delivering a series of goods or an individual making a one-off shipment.
We are Australia's most trusted international freight carriers, delivering to over 80,000 locations around the world. Our No Limit's policy means no job is too big, small, bulky or fragile. PACK & SEND's experienced team can assist you with anything from excess baggage to air or sea freight destined for one of our many Pakistan locations such as Karachi, Lahore, Islamabad, Peshawar or Multan.
PACK & SEND Adamstown

Adamstown Plaza, 281-293 Brunker Road, ADAMSTOWN, NSW, 2289

Hunter Valley, Newcastle: ... to my surprise . NO DAMAGE ,Perfectly intact and no hustle !!! Top tier service We have been using Pack and Send for almost a year to ship all our hardware sales. These guys know all the ins and out relating to transport ...

PACK & SEND Adelaide East

458 Pulteney Street, ADELAIDE, SA, 5000

Adelaide: ... Shows overseas. Parcel delivered on time, great service will be using again! Thank you I have now used Pack & Send twice over the last three months and they are terrific to work with. I don't usually post reviews but ...

PACK & SEND Albion

Unit 4, 16 Taylor Street, BOWEN HILLS, QLD, 4006

Brisbane, Brisbane City: ... First time I've used them and won't be the last. Thanks guys! Massive thanks to Keiron and the Pack and Send team who managed to save the day and pick up my lost item from Brissie airport and deliver it back to Cairns in ...

PACK & SEND Auburn

62 Derby Street, SILVERWATER, NSW, 2128

Sydney, Parramatta: ... . I LIVE AT NARWEE BUT DRIVE TO AUBURN JUST TO DO ANY BUSINESS WITH HIM ! WEATHER ITS A BOX,PACKAGING,SENDING OR WRAPPING ! GO NO WHERE ELSE !!!! THANK YOU . Super helpful and polite! My first experience with them as I ...

PACK & SEND Balcatta

Unit 1, 220 Balcatta Road, BALCATTA, WA, 6021

Perth, Inner Northern Suburbs: ... t know anyone in WA who could pick up and ship an odd-shaped GumTree item to Tassie - Pack and Send were great and competitively priced. Very well packed, kept informed of status, this car part I needed saved me hundreds ...

PACK & SEND Ballarat

905 Howitt Street, WENDOUREE, VIC, 3355

South Western Victoria, Ballaratt: ... . Not a bad word to say, as there as never been an issue. Exceptional service and even better people! Pack and send Ballarat dose a very good job! Can't go wrong Thanks for a quick and easy transaction, I will always use ...

PACK & SEND Balmain

546 Darling Street, ROZELLE, NSW, 2039

Sydney, Inner West: ... and both arrived in pristine condition. Great service and I will definitely be using you guys again! Sent a large parcel of Xmas gifts on Friday from Sydney to Qld and they arrived on the Monday - which is awesome. My ...

PACK & SEND Bankstown

9/254 Milperra Road, MILPERRA, NSW, 2214

Sydney, Canterbury /Bankstown: ... NSW to SA. Most courier companies do not provide this service so I ended up talking to the guys at Pack & Send Bankstown... 2 days, 2 phone calls and a quote later and my item is on its way to SA. Their custom courier ...

PACK & SEND Belconnen

2/68 Josephson St, BELCONNEN, ACT, 2617

Canberra: ... at its destination in pristine order and in time. Thank you, Dianne and Peter! Always enjoy dealing with Pack and Send Belconnen - I needed to get works quickly to a solo show in Melbourne this week after my husband had ...

PACK & SEND Bendigo

9 Marong Road, BENDIGO, VIC, 3550

Northern Victoria, Bendigo: ... a follow-up phone call to see how I went making sure the place got there boxes. Fast with sending through emails with tracking number . Definitely would recommend these guys Had to get some medications to my partner who ...

PACK & SEND Bibra Lake

Unit 1/5 Parkes Street, COCKBURN CENTRAL, WA, 6164

Perth, Southern Suburbs: ... two addresses in WA to Regional NSW, Pack & Send Bibra Lake responded, were fast to collect goods, ... & the transport & delivery people. Definitely recommend PACK & SEND Shout out to who ever does the quotes at the round ...

PACK & SEND Blackburn

4/66 Railway Road, BLACKBURN, VIC, 3130

Melbourne, East: ... very accomodating, helpful and just amazing person. Will recommend to anyone who wants to send gifts, paclage overseas. It's a quick and safe way to send special items and feel assured it gets delivered on time and in a ...

PACK & SEND Bondi Junction

Shop 3, 310 Oxford Street, BONDI JUNCTION, NSW, 2022

Sydney, Eastern Suburbs: ... have always been professional and gone out of their way to send our items in a secure and prompt manner. We have ... these guys just told me what they needed from me, sent me some paperwork to fill out and organised the rest ...

PACK & SEND Boronia

Shop 5, 92 Boronia Road, BORONIA, VIC, 3155

Melbourne, East: ... have been as brilliant. Great company and you will not go wrong! courteous and professional.. On Monday sent a Rosh Hashanah gift for my, school days, best friend in Canada! Apple and Honey ceramic to celebrate the New ...

PACK & SEND Botany

1395 Botany Rd, BOTANY, NSW, 2019

Sydney, Eastern Suburbs: ... drop off. Most delivery services will tell you that they can confirm the day but not time. However, PACK & SEND Botany really delivered its promise. They came on the pickup and drop-off place on time (on the dot). Kudos ...

PACK & SEND Brisbane City

30 Market Street, BRISBANE, QLD, 4000

Brisbane, Brisbane City: ... reasonable price. I wanted to send some expensive gifts overseas. Pack and send managed to get them from ... you to all my contacts. I have been using Pack & Send to get display equipment / brochures / banners etc. to and ...

PACK & SEND Bunbury

2, 11 Picton Road, BUNBURY, WA, 6230

South Western, South West: ... Very happy and no damage to panels. bunbury to Sydney in 5 days. Multiple large car panels delivered to pack & send depot . they wrapped , stacked and strapped on a pallet. I don't know of another VERY EASY solution that ...

PACK & SEND Cairns

Plaza 200, 200 Mulgrave Road, CAIRNS, QLD, 4870

Northern, Cairns: ... and earlier than I expected ! Would highly recommended pack n send Cairns ! A huge thank you ! Denise Very happy and ... delivery times etc...for my grandsons 1st Birthday..gifts and decorations for his party in a few ...

PACK & SEND Campbelltown

43A Queen Street, CAMPBELLTOWN, NSW, 2560

Sydney, Macarthur /Camden: ... I say but. I was very happy from start to finish with my delivery from pack & send. nothing was a problem . pack and send were nothing but professional . keeping me updated with the process. I would not hesitate to call ...

PACK & SEND Canberra City

Unit G5, 16-18 Mort Street, CANBERRA, ACT, 2601

Canberra: ... their border ban, leaving behind much of her stuff. Removalists wanted $600 or more for a few cartons, Pack & Send did it for half the price. They were extremely helpful on the phone, and helped us plan and cost. The ...

PACK & SEND Canning Vale

Unit 2/9 Yampi Way, WILLETTON, WA, 6155

Perth, Southern Suburbs: ... wanna say a big thanks to Tony. Went out of his way to suggest ways to reduce the cost. Once he sent the cargo arrived in 6 days, Perth to Port Moresby. Tony is super Humble and Super Helpful. Would recommend his service ...

PACK & SEND Capalaba

Shop 7, 8 Redland Bay Road, CAPALABA, QLD, 4157

Brisbane, Eastern Suburbs: ... it has been my touring/recording guitar for the past 8 years and means the world to me, pack and send went above and beyond in bubblewrapping the fitted hardcase over my guitar to ensure nothing would happen to it, the ...

PACK & SEND Castle Hill

3/8 Victoria Avenue, CASTLE HILL, NSW, 2154

Sydney, Hills: ... Eastern Seaboard State in USA. Time was of the essence and any delay would be disastrous! I chose PACK & SEND @ Castle Hill and the 3 kg package was delivered intact, almost 2 DAYS before the expected time of arrival at ...

PACK & SEND Caulfield

835 Glen Huntly Rd, CAULFIELD, VIC, 3162

Melbourne, Bayside: ... were picked up on Tuesday morning at the exact time they said they would, they were packaged onto a pallet, sent off later that morning and arrived in Sydney at their destination before lunch the next day. You can't even ...

PACK & SEND Chatswood

4/283 Penshurst Street, WILLOUGHBY, NSW, 2068

Sydney, Lower North Shore: ... Contact our Chatswood service centre in Willoughby now to get a quote for all your packing and shipping needs. Pack and send do a phenomenal job. I've used them to move small parcels all over the world and they never let ...

PACK & SEND Cheltenham

Unit 1, 28-30 Kembla Street, CHELTENHAM, VIC, 3192

Melbourne, Bayside: ... to deal with, gave me good quotes and answered any queries I had quickly. I have used pack and send previously at another location and so far they never disappointed. They make sure my expensive equipment is packed well ...

PACK & SEND Chermside

Shop 4, 725 Gympie Road, CHERMSIDE, QLD, 4032

Brisbane, Northern Suburbs: ... at Aspley with a bag of items I needed to send to Sydney around lunchtime and they have been delivered to ... efficient and friendly. And I like the chocolates gift Fantastic service, Keiron could not have been more helpful ...

PACK & SEND Coburg

300-304 Sydney Road, COBURG, VIC, 3058

Melbourne, North: ... patient and professional approach made me feel that they were on my side as it was a big deal for me to send artwork to a client far away. They helped give me the best quote and all this has ensured I wouldnt go anywhere ...

PACK & SEND Coffs Harbour

1/19 Engineering Drive, NORTH BOAMBEE VALLEY, NSW, 2450

North Coast, Mid North Coast: ... and will use again and recommend to my friends and family. A Big Thanks to all the staff at Pack and Send. Job well done! They went the extra mile to make what I thought was going to be very complicated fairly simple ...

PACK & SEND Darwin

Shop 1/24 Litchfield Street, DARWIN, NT, 0800

Northern Territory: ... enough! After the DHL office on Bagot Road had 2 days straight of computer network problems, I went to PACK & SEND to get DHL to ship my package. Yes it cost 50$ more... but so worth it. They worked fast efficient and ...

PACK & SEND Eagle Farm

Shop 5, 931 Kingsford Smith Drive, EAGLE FARM, QLD, 4009

Brisbane, Eastern Suburbs: ... get a quote for all your packing and shipping needs. Very friendly & efficient. First time we've used Pack & Send and we certainly will again. Thank you Nick & Kate. quick & efficient It was very easy to have my suitcase ...

PACK & SEND East Perth

16 St. Georges Terrace, PERTH, WA, 6000

Perth, Perth City: ... today, so now it's up to available flts etc... I give this man ⭐⭐⭐⭐⭐ I went to collect a parcel at Pack & Send East Perth and I was rushing to get there before they closed at 5. 30pm. I phoned at 5. 33pm as I was getting ...

PACK & SEND Eltham

Unit 17/9 Mirra Court, BUNDOORA, VIC, 3083

Melbourne, North: ... now to get a quote for all your packing and shipping needs. I'm not a reviewer, usually. Went to Pack & Send Eltham (Bundoora) with a small, but heavy, consignment - a motorcycle engine - to go up to a customer in Sydney ...

PACK & SEND Flinders Street

Ground Floor, 452 Flinders St., MELBOURNE, VIC, 3000

Melbourne, Inner City: ... who I was as soon as introduced myself. Rose was so professional and and her customer service was outstanding! Rose sent off my documents to the UK and made the process less stressful as my documents needed to be in the ...

PACK & SEND Frankston

2/4 New Street, FRANKSTON, VIC, 3199

Melbourne, Bayside: ... in Qld to Vic Had a look online for for a local courier, someone who could help. I stumbled across Pack & Send in Frankston phoned and spoke to Chris. Chris was so easy to talk to and actually cared to be honest. He gave ...

PACK & SEND Fremantle

99 Hampton Road, FREMANTLE, WA, 6160

Perth, Fremantle: ... of great help organising the shipment of my stuff to Sydney. Highly recommend them! I've been using Pack and Send Fremantle for the past few years and with the new ownership the service has gone to another level (and it ...

PACK & SEND Fyshwick

15/8 Gladstone Street, FYSHWICK, ACT, 2609

Canberra: ... up to look and sealed it back up again afterwards for me, and got back to me quickly about it. Has always sent my boxes when he said he would and provided tracking numbers promptly. Be aware only open 9-5 not 8. 30-5. 30 ...

PACK & SEND Glendenning

Unit 2/116 Kurrajong Avenue, MOUNT DRUITT, NSW, 2770

Sydney, Western Sydney: ... THEM IN THE FUTURE. I WISH THEM ALL THE BEST FOR THE FUTURE. CATHY MULLAN NEW CUSTOMER. Exceptional service, I had sent a parcel to Auckland from Sydney and it reached in 1. 5 days. I have not seen that sort of speed in ...

PACK & SEND Greenslopes

Shop 1, 450 Logan Road, GREENSLOPES, QLD, 4120

Brisbane, Southern Suburbs: ... tried calling the office number noted on the door it didn't answer. No one was present at the pack and send office. I asked the neighbouring shops they said it's normally opened on a Saturday. As a first time customer to ...

PACK & SEND Hilton

Shop 1, 146-148 Marion Road, WEST RICHMOND, SA, 5033

Adelaide: ... , friendly service at very affordable rates! I had personal cargo sitting in customs that I needed delivered. I sent a query on Thursday afternoon and had my goods delivered on Friday morning. Thank you Kamran and team ...

PACK & SEND Hobart

17A Main Road, MOONAH, TAS, 7009

Tasmania: ... professional. Took the time to ring me to inform me and offer options even though my job was not suitable for Pack & Send. You just don't get that these days...keep up the good work! I had left a whole bunch of stuff in ...

PACK & SEND Hornsby

152 George Street, HORNSBY, NSW, 2077

Sydney, Upper North Shore: ... was too. Package tracking was simple and real time and put me at ease during the shipment. Thank you Pack and Send, you're an all-in-one door to door courier service I would recommend to my family and friends. Thank you ...

PACK & SEND Kew

1147 Burke Road, KEW, VIC, 3101

Melbourne, North: ... the best delivery service and price possible once the package had been dropped off to him. I would highly recommend Pack & Send at Kew and I would use him again without hesitation. Many thanks Dean. I've used Kew Pack & ...

PACK & SEND Kings Cross

Shop 3, 200 Williams Street, WOOLLOOMOOLOO, NSW, 2011

Sydney, Eastern Suburbs: ... the assistance I needed to get my parcel to Victoria. Arrived safely and on time. Recommended. The people at Pack & Send Kings Cross are not only great at their jobs, they're also so warm and enthusiastic, my first time ...

PACK & SEND Kingsgrove

418 Stoney Creek Road, KINGSGROVE, NSW, 2208

Sydney, Canterbury /Bankstown: ... free So very happy thank you Good, polite front desk person. Parcel cost was high but I've sent with Pack & Send before, including overseas and it's been reliable. Somethings you just can't rely on AusPost for. Front ...

PACK & SEND Lilydale

10 William Street East, LILYDALE, VIC, 3140

Melbourne, East: ... you are open till 5:30pm weekdays online, when you close at 5pm. Dont use this or any pack and send. To slow, sent a car part to nsw from vic and the delivery driver dropped it over the fence. Then i tried to organise ...

PACK & SEND Liverpool

Unit 6/12 Homepride Ave, LIVERPOOL, NSW, 2170

Sydney, Liverpool /Fairfield: ... their team and especially Sandeep ! We could not be happier and would never choose another company over Pack and Send ! Very trustworthy and Genuine ! COULD NOT BE HAPPIER GREAT JOB GUYS AND THANKYOU SO MUCH FOR YOUR ...

PACK & SEND Lonsdale

3 / 29 O'Sullivan Beach Road, LONSDALE, SA, 5160

Adelaide: ... service. Martin went out of his way to help,and is very professional ,I would thoroughly recommend Pack and send. MUCH easier to deal with than other Couriers i have used and attempted to use Great service for anything you ...

PACK & SEND Mackay

Shop 3, 237 Shakespeare Street, MACKAY, QLD, 4740

Central Coast, Mackay & Whitsundays: ... needed them in Brisbane. The girls packaged it all up and sent it. It was here in 26hours. Thanks to all the folks ... no time. We have used the services of Pack & Send many times to ship across the country and around the ...

PACK & SEND Mackenzie Street

Shop 1, 33 Mackenzie Street, MELBOURNE, VIC, 3000

Melbourne, Inner City: ... there was nothing they could do. I chose DHL Pack&Send this time , express and registered and was advised that ... reassuring to know that during the pandemic, delivery of gifts can be trusted all the way, from door to door ...

PACK & SEND Maroochydore

Shop 2, Dalton Centre, 1 Newspaper Place, MAROOCHYDORE, QLD, 4558

South Eastern, Sunshine Coast: ... up any delays, and pack incredibly safely. I have never worried about the safety of my parcels at all. Pack and Send went out of their way to help me after I tried a larger courier who wouldn't even take my request! I ...

PACK & SEND Marrickville

23/168-180 Victoria Road, MARRICKVILLE, NSW, 2204

Sydney, Inner West: ... my fragile parcel from Stanmore to the Gold Coast in no time at all. Excellent service from Pack and Send with a parcel delivered from Sydney to Coffs Harbour in less than 24 hours. Very friendly staff and delivered ...

PACK & SEND Marsden Park

Unit 4, 59-61 Edward Street, RIVERSTONE, NSW, 2765

Sydney, Hawkesbury: ... packaged as promised by Michael. Their service was excellent and not overly priced. I highly recommend Pack & Send Marsden Park!! The process was easy. The item was collected quickly and arrived earlier than indicated. I ...

PACK & SEND Melbourne City 3

27 Dryburgh Street, WEST MELBOURNE, VIC, 3003

Melbourne, Inner City: ... .Excess baggage for international travellers needing to send personal effects overseas. Furniture removals for small jobs ... of only a few items. PACK & SEND's services extend to complete packing and freight solutions ...

PACK & SEND Mermaid Beach

Shop 16, Pacific Square, 2532 Gold Coast Highway, MERMAID BEACH, QLD, 4218

South Eastern, Gold Coast & Hinterland: ... use again. Don't hunt around just pick up the phone! Awesome service Cheers sam The guys at Pack and Send Mermaid Beach were amazing to deal with. From the initial quote through to delivery of my antique chest of drawers ...

PACK & SEND Midland

Unit 2, 5 Farrall Road, MIDVALE, WA, 6056

Perth, Eastern Suburbs: ... to me quickly and also going out of their way to pick up the item from the other side of Perth. They sent my item across the country to rural NSW in an incredibly quick turn around (less than 5 days!) and no damage done ...

PACK & SEND Milton

2/31 Black Street, MILTON, QLD, 4064

Brisbane, Western Suburbs: ... week and I was keen in this week leading up to Christmas to get a parcel to Port Macquarie quickly. Pack and Send Milton had the package delivered from Brisbane to Port Macquarie in less than 24 hours - it's hard to beat ...

PACK & SEND Miranda

25 Captain Cook Drive, CARINGBAH, NSW, 2229

Sydney, Sutherland: ... moving freight to NZ. They were all only quotes, however I had enquired with 1 other company previous to Pack & Send but once I spoke with Charlie and how he was willing to help in any way he could, this was the company ...

PACK & SEND Mount Gravatt

Suite 1, 12 Mt Gravatt-Capalaba Rd, UPPER MOUNT GRAVATT, QLD, 4122

Brisbane, Eastern Suburbs: ... parcel and I am so happy with the service. We want to say a big thank you to pack & send Mt Gravatt Queensland for organising our freight to Melbourne. It arrived safely & packed so well. Fantastic service made so easy ...

PACK & SEND Mt Waverley

171 Waverley Road, MOUNT WAVERLEY, VIC, 3149

Melbourne, East: ... .Excess baggage for international travellers needing to send personal effects overseas. Furniture removals for small jobs ... of only a few items. PACK & SEND's services extend to complete packing and freight solutions ...

PACK & SEND Nailsworth

105 Main North Road, NAILSWORTH, SA, 5083

Adelaide: ... any other way. Staff was Very helpful. Easy as done Great service, great price. James friendly. I used pack and send for the first time recently and I'll have to say they are nothing short of wonderful!!! James and Shaun ...

PACK & SEND Narre Warren

Unit 2, 100 Hallam South Road, HALLAM, VIC, 3803

Melbourne, South East: ... Hallam now to get a quote for all your packing and shipping needs. Received great service from PACK & SEND Narre Warren. Will most definitely recommend for any of your logistics needs. Fantastic service!! We had a near ...

PACK & SEND Newtown

78A Princes Hwy, ST PETERS, NSW, 2044

Sydney, Inner West: ... offered! 5 business day my pack was delivered in hand to the other side if the world ! Pack and Send Newtown we're very easy to deal with! No nonsense approach, quotes provided straight away and courtesy follow ups to ...

PACK & SEND Noosa Heads

Unit 8, 1 Selkirk Drive, NOOSAVILLE, QLD, 4566

South Eastern, Sunshine Coast: ... business! Thank you!! Amazing service - professional and quick, highly recommend! I had a few client gifts to send with perishables and was slightly worried about them getting lost, taking forever to arrive or arriving ...

PACK & SEND North Lakes

Unit 1/21 Torres Cres, NORTH LAKES, QLD, 4509

Brisbane, Outer Northern Suburbs: ... . Debbie an her staff were fantastic. Thankyou with application Wow -: such a stunning service. We sent a box of gifts for our grandchildren from Queensland, Australia to Auckland, New Zealand and it took just one day to ...

PACK & SEND North Ryde

76 Agincourt Road, MARSFIELD, NSW, 2122

Sydney, Northern Suburbs: ... were well packed and arrived in good condition. I'm happy to recommend their service. One of the best Pack & Sends I have ever been to. I am a return customer and will continue to support this franchise. Lara was really ...

PACK & SEND North Sydney

Shop 1, 161 Walker Street, NORTH SYDNEY, NSW, 2060

Sydney, Lower North Shore: ... times we call. It is refreshing to receive the level of customer service North Sydney Pack & Send provide. As a wine wholesaler we send samples to customers all over the world on a regular basis and rely on the team at ...

PACK & SEND Norwood

9b Nelson Street, STEPNEY, SA, 5069

Adelaide: ... for delivery to Western Australia while I live in Victoria. Pick up & delivery all went without a problem. Pack and Send always do a wonderful job. Their service is fast and reliable and I always feel I'm in the best of ...

PACK & SEND Orange

Unit 15, 13-15 William Street, ORANGE, NSW, 2800

Regional NSW, Central Tablelands: ... and organised for them to be dropped off to Pack Send in Orange for delivery back to me in Sydney. Spoke ... a bag behind at a friend's house. I called Pack& Send who calmly took all the details of where to collect the bag, ...

PACK & SEND Pakenham

Unit 2, 29 Tarmac Way, PAKENHAM, VIC, 3810

Melbourne, South East: ... 't pickup in that region or you'll need to have the part dropped off at our nearest depot, I rang Pack & Send Pakenham and nothing was a problem to them, The item was picked up from an address in Vic and delivered to my ...

PACK & SEND Parramatta

9 Phillip Street, PARRAMATTA, NSW, 2150

Sydney, Parramatta: ... in Parramatta now to get a quote for all your packing and shipping needs. I've been sending my parcel to overseas since 2years and Pack and send in one of the best and i can trust them 100%. Staffs are very friendly and ...

PACK & SEND Penrith

Unit 9/2187 Castlereagh Rd, PENRITH, NSW, 2750

Sydney, Blue Mountains: ... services who couldn't or wouldn't help me. Pack and Send Penrith took on the job with complete ease! They got back to ... where lovely . In particular Melissa Had my Xmas gifts delivered to my child in QLD . Was delivered ...

PACK & SEND Pyrmont

69 Edward Street, PYRMONT, NSW, 2009

Sydney, Sydney City: ... items always arrive safely. Is always my first pick for this type of service. We used Pack and Send in Pyrmont to send 7 boxes to Sweden. They were efficient and they all arrived together and in good time. An excellent ...

PACK & SEND Richmond

Shop 3, 163 Bridge Road, RICHMOND, VIC, 3121

Melbourne, East: ... in the forms and helped us pack. They are very friendly and warm. Really want to thank them for helping us send two boxes. The shop is at a great location too. We just parked right outside it, which makes the process of ...

PACK & SEND Rowville

Suite 10,7 Fulham Road, ROWVILLE, VIC, 3178

Melbourne, East: ... as I didn't check any others; and I won't with this service. Fantastic job in picking up, packing and sending of three larger framed photos to Sydney. Did an absolutely amazing job at great value! Thanks team! Bernie The ...

PACK & SEND Shepparton

155-157 High Street, SHEPPARTON, VIC, 3630

Northern Victoria, Shepparton & Central North: ... shocked to see a number of other 5 star reviews tagged to this compoany because they are genuine. If you need to send a parcel anywhere in the world, or it's just an "awkward shape" this is the shop. that you need to go ...

PACK & SEND South Brisbane

Ground Floor, Unit 2, 225 Montague Rd, WEST END, QLD, 4101

Brisbane, Southern Suburbs: ... , so it removed a lot of the stress out of the process. I shipped it on a Wednesday and the USA buyer sent me an email advising that it arrived at her home the following Monday, so I am so relieved. I shall look forward ...

PACK & SEND South Melbourne

604 City Road, SOUTH MELBOURNE, VIC, 3205

Melbourne, Bayside: ... , which can secure your valuable package more timely and efficiently :) Have used this service to send a birthday present to Japan. I didn't expect the gift can be delivered before my mum's birthday, coz the time I ...

PACK & SEND South Yarra

31 Toorak Road, SOUTH YARRA, VIC, 3141

Melbourne, Bayside: ... now to get a quote for all your packing and shipping needs. I have been using these gentlemen at Pack & Send since 2009 to take care of my antique purchases and forward them to my office. In all that time their service ...

PACK & SEND Southern Highlands

86 Main Street, MITTAGONG, NSW, 2575

South Coast, Southern Highlands: ... is more related to the overseas third party DHL courier. It's been unfortunate that my act of goodwill to send some winter jackets for my cousin who is travelling to Germany for a very important probono surgery has been ...

PACK & SEND Southport

3 / 20 Scarborough Street, SOUTHPORT, QLD, 4215

South Eastern, Gold Coast & Hinterland: ... thank you to the girls at the Southport Branch. The whole process was seamless and easy. We had special cargo to send to Adelaide from the Gold Coast and picked the 2 day service which took only 1 day so it was a relief ...

PACK & SEND Spring Hill

1 / 457 Upper Edward St, SPRING HILL, QLD, 4000

Brisbane, Brisbane City: ... my luggages from Brisbane to Sydney and this was the fastest and cheapest way I found. Very happy with Pack & Send Spring Hill. I received a quote in the morning, and a few hours later my boxes had been picked up and ...

PACK & SEND Springwood

Unit 3, 1-7 Murrajong Road, SPRINGWOOD, QLD, 4127

Brisbane, Eastern Suburbs: ... recipients within a couple of days as this was a gift to be received before their wedding date. The package ... and sound. Would recommend team at Springwood. Pack & Send Springwood have never let us down. Could not have ...

PACK & SEND St Kilda Road

296-298 St. Kilda Rd, ST KILDA, VIC, 3182

Melbourne, Bayside: ... of the boards that were in a board bag. so the now wanted $430 to put it in a box and send it. i said no thanks send it back please. witch they did after saying they would drop it off and not turn up. finely got it back ...

PACK & SEND Subiaco

Suite 2, 252 Cambridge Street, WEMBLEY, WA, 6014

... to freight them from WA to us NSW I rang about four freight company's with no luck I found Pack & Send on the Internet so I rang and was answer with a very professional response Andrew spoke to me getting my details and ...

PACK & SEND Surry Hills

27-31 Regent St, CHIPPENDALE, NSW, 2008

Sydney, Eastern Suburbs: ... detail. It was refreshing to see a courier company actually double check addresses with me. The other day I had to send another package. Not only did they remember who I was, but were nice enough to ask me how my studies ...

PACK & SEND Sydney City

205 Clarence Street, SYDNEY, NSW, 2000

Sydney, Sydney City: ... grateful for all the assistance and in general, the level service provided by Xander and the Sydney City Pack n Send team which made it an easy and pleasant experience for me. My medication was picked up from the Sydney ...

PACK & SEND Toowong

19/165 Moggill Rd, TARINGA, QLD, 4068

Brisbane, Southern Suburbs: ... negative to say , will definitely be using them again! Fantastic service from Pack & Send. They saved the day by getting a wedding gift safely, and with excellent speed, to our daughter in London. Wish they could Pack & ...

PACK & SEND Toowoomba

33 Dent St, TOOWOOMBA, QLD, 4350

South Eastern, Toowoomba & South Eastern: ... car in Hobart, the hire car company was no help in returning it. After a call to the Hobart Pack & Send and great assistance from Rick, I was able to arrange its collection and return to me. Great support from John and ...

PACK & SEND Townsville

1 / 199 Ingham Road, West End, TOWNSVILLE, QLD, 4810

Northern, Townsville: ... the new wholesale company I am working with. I love the local and personalised service that you get with Pack & Send TSV and I shall definitely be using them for all my shipments from now on. Thanks again These guys are ...

PACK & SEND Tullamarine

201A Melrose Drive, TULLAMARINE, VIC, 3043

Melbourne, North: ... used them guys always fast & reliable delivery in 3 days to Pakistan so quick . Great service, always happy to see you. Used these guys many times to send delicate and rare items all over Oz. Always the best service when ...

PACK & SEND Tweed Heads

Unit 3B, 14 Machinery Drive, TWEED HEADS SOUTH, NSW, 2486

North Coast, Northern Rivers: ... but I will every time now as they were helpful and made it happen easily. I thoroughly recommend Pack & Send Tweed Heads. Liz was so very helpful and friendly. Her service is excellent and it was a real pleasure doing ...

PACK & SEND Unley

Shop 6, 21-23 Belair Road, KINGSWOOD, SA, 5062

Adelaide: ... one package and got it on it's way. Good price & Great service! Rock up, show them what you need to send and they will go above and beyond to get it there for a good price! Great service and Fast Pick up and Delivery ...

PACK & SEND Wagga Wagga

Shop 1, 40 Tompson Street, WAGGA WAGGA, NSW, 2650

Regional NSW, Murray & Riverina: ... I ever leave my laptop on a plane again I know who to call, THANK YOU AGAIN SO MUCH! I wanted to send a birthday gift to my wife in Germany and it got there two days before her birthday and in good time too...very fast ...

PACK & SEND Welshpool

Unit 1/91 Leach Hwy, KEWDALE, WA, 6105

Perth, Eastern Suburbs: ... quote for all your packing and shipping needs. Amazingly helpful. Went way beyond the call of duty helping our family send stuff home before a van trip. Made a huge difference to us, and I couldn't be more grateful They ...

PACK & SEND Werribee

15 Comben Drive, WERRIBEE, VIC, 3030

Melbourne, Geelong: ... I do recommend, they will try their best to bend over backwards to help achieve customer needs. (This is pre-sending, but I think it is well deserved to be noted that mid-breakdown Phil really helped, even towards end of ...

PACK & SEND West Perth

326 Newcastle Street, PERTH, WA, 6000

Perth, Perth City: ... in Perth and i was stuck 500km away in Albany as i was going to my daughters wedding, i needed my suit sent down from the hire shop and so many courier companies said no, no and no because of lock down. West Perth Pack ...

PACK & SEND West Ryde

1029A Victoria Rd, WEST RYDE, NSW, 2114

Sydney, Northern Suburbs: ... and get the job done! :) Thanks a lot for all your amazing effort. keep up the great work! Pack and Send team is THE BEST team you can ever work with. James Clark himself and his amazing delivery and pick up drivers are ...

PACK & SEND Wetherill Park

15/55 Newton Road, WETHERILL PARK, NSW, 2164

Sydney, Liverpool /Fairfield: ... I appreciate it. Amazing service I received my good the next day in Melbourne good job sandeep I sent wedding gift to my brother to India. Reached earlier then I expected, Great advice, awesome service, will definitely ...

PACK & SEND Wollongong

1/46 Montague Street, North Wollongong, WOLLONGONG, NSW, 2500

South Coast, Wollongong & Illawarra: ... economical, Great service as always, Thanks Russell If you are looking for a reliable and cost effective removalist, Pack n Send may be the one for you. After asking for a quote to see how much my packages were going to ...
Clothes and Personal Effects
Booking a courier to send clothes, household items and other personal effects has never been easier. Don't risk sending your favourite dress, a pair of shoes or that luxury watch without being sure of their safety. PACK & SEND offers door-to-door tracking and warranty for your items.
PACK & SEND's diverse range of services means you only deal with one company. We can manage everything from packing to shipping, getting your item to its destination on time and in one piece. Whether you're moving and need to ship your whole wardrobe or just want to send your favourite book to a friend, PACK & SEND's quality service and door-to-door tracking will help ensure your package is handled and delivered with care.
Visit your local Service Centre, call us on 1300 668 000 or get a quote online today.