interstate transport companies
- 29 results
Similar freight topics: interstate transport , cheap interstate transport
×
You have blocked access to your location for this website. To re-enable location access to show the nearest service centres around you, please change the settings in your browser (in some browsers, by clicking on the red icon on the right hand side of the URL bar; in other browser by opening 'settings' / 'privacy settings' / 'content settings').
Show Service Centres near me
Sending Freight and Parcels within Australia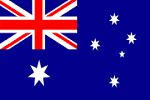 PACK & SEND is Australia's leading and most proficient courier and freight provider. For domestic freight and courier's services, trust the experienced team at PACK & SEND.
Are you sending parcels within Australia? Are you shipping boxes interstate? PACK & SEND couriers Australia can cater to your needs. No matter what you need shipped, PACK & SEND have got you covered.
PACK & SEND specialise in Australia-wide courier shipping. Our interstate courier, road and air freight services support all Australians, including business and personal use. We have a wide selection of cost-effective domestic delivery solutions, getting your parcel to all major cities of Australia, Sydney, Melbourne, Perth, Brisbane, Canberra and beyond. We create custom packing solutions that are tailored to your needs.
On a tight schedule? PACK & SEND offer a No Limits philosophy, meaning you can get a Same Day or Next Business Day service, regardless of size.
PACK & SEND Auburn

62 Derby Street, SILVERWATER, NSW, 2128

Sydney, Parramatta: ... with our packages being sent interstate! Thanks Mohammed & team!

PACK & SEND Ballarat

905 Howitt Street, WENDOUREE, VIC, 3355

South Western Victoria, Ballaratt: ... speak highly enough of this company . Fantastic service ! Highly ...

PACK & SEND Belconnen

2/68 Josephson St, BELCONNEN, ACT, 2617

Canberra: ... be back. I find this company great to deal with, I ...

PACK & SEND Bondi Junction

Shop 3, 310 Oxford Street, BONDI JUNCTION, NSW, 2022

Sydney, Eastern Suburbs: ... out all the stops! This Company is so professional, friendly & ... & friends to use this Company. Thank you to the Pack ...

PACK & SEND Brisbane City

AG3 / 133 Mary Street, BRISBANE, QLD, 4000

Brisbane, Brisbane City: ... personal effects from Brisbane to interstate and an antique clock to ...

PACK & SEND Burwood

9 Burwood Road, CONCORD, NSW, 2137

Sydney, Inner West: ... up each stage of our interstate consignment delivery across the busy ... promptly. I highly recommend your company, who I have used previously ...

PACK & SEND Burwood Village

1374 Toorak Road, CAMBERWELL, VIC, 3124

Melbourne, East: ... and the parcel was delivered interstate the next day. Excellent service ... resulted in all our goods transported back to Australia safely and ...

PACK & SEND Campbelltown

43A Queen Street, CAMPBELLTOWN, NSW, 2560

Sydney, Macarthur /Camden: ... my package yesterday afternoon to interstate and arrived to consumer just ... up in Sydney and then transported to qld, everything was completed ...

PACK & SEND Canberra City

Unit G5, 16-18 Mort Street, CANBERRA, ACT, 2601

Canberra: ... , it is truly appreciated. Amazing company to deal with! Very good ... and delicate freezer to send interstate, and their great communication and ...

PACK & SEND Canning Vale

Unit 2/9 Yampi Way, WILLETTON, WA, 6155

Perth, Southern Suburbs: ... dealing with the big freight companies directly. Highly recommended. From the ... at Pack and Send for transporting my personal affects Safely and ...

PACK & SEND Capalaba

Shop 7, 8 Redland Bay Road, CAPALABA, QLD, 4157

Brisbane, Eastern Suburbs: ... Pack & Send arranged the transport of a saddle to an ...

PACK & SEND Cheltenham

Unit 1, 28-30 Kembla Street, CHELTENHAM, VIC, 3192

Melbourne, Bayside: ... and followed-up with the interstate depot to make sure my ... . We recommend Nitin and his company Pack & Send to everyone ...

PACK & SEND Coffs Harbour

1/19 Engineering Drive, NORTH BOAMBEE VALLEY, NSW, 2450

North Coast, Mid North Coast: ... and Send Coffs Harbour made transporting large items from Sydney to ...

PACK & SEND East Perth

16 St. Georges Terrace, PERTH, WA, 6000

Perth, Perth City: ... recommend to both individuals and companies A+++

PACK & SEND Glenelg

Shop 2, 694 Anzac Highway, GLENELG, SA, 5045

Adelaide: ... my work when sending it interstate. Pack and Send are in ...

PACK & SEND Hornsby

152 George Street, HORNSBY, NSW, 2077

Sydney, Upper North Shore: ... . I bought something on EBay interstate which was Pick up only ...

PACK & SEND Lilydale

10 William Street East, LILYDALE, VIC, 3140

Melbourne, East: ... to arrange for a different company to deliver it.

PACK & SEND Mackay

Shop 3, 237 Shakespeare Street, MACKAY, QLD, 4740

Central Coast, Mackay & Whitsundays: ... . Great locally owned and experienced company. Easy parking, easy process, and ...

PACK & SEND Midland

Unit 2, 5 Farrall Road, MIDVALE, WA, 6056

Perth, Eastern Suburbs: ... pallet for me Whilst other companies would not offer this service ...

PACK & SEND Milton

2/31 Black Street, MILTON, QLD, 4064

Brisbane, Western Suburbs: ... me out recently sending goods interstate between two site offices, while ... for work and personal items, interstate and internationally. For one particular ...

PACK & SEND Moorabbin

28 Station Street, MOORABBIN, VIC, 3189

Melbourne, Bayside: ... found a friendly, professional company for my company's parcel deliveries. We highly ...

PACK & SEND Penrith

Unit 9/2187 Castlereagh Rd, PENRITH, NSW, 2750

Sydney, Blue Mountains: ... the worry out of buying interstate , thanks

PACK & SEND Shepparton

155-157 High Street, SHEPPARTON, VIC, 3630

Northern Victoria, Shepparton & Central North: ... . I wish there were more companies and business people like Rick ...

PACK & SEND South Brisbane

Ground Floor, Unit 2, 225 Montague Rd, WEST END, QLD, 4101

Brisbane, Southern Suburbs: ... better experience with any other company. I have recommended them to ... with the top 4 courier companies. Peter gave us amazing service ...

PACK & SEND Southport

3 / 20 Scarborough Street, SOUTHPORT, QLD, 4215

South Eastern, Gold Coast & Hinterland: ... prices compared to other companies. Highly recommend! Fantastic company and staff, highly ... a long package to send interstate and Heather made it so ...

PACK & SEND Subiaco

Suite 2, 252 Cambridge Street, WEMBLEY, WA, 6014

... easy to deal with this company. Parcel delivered on time. Only ...

PACK & SEND Surry Hills

27-31 Regent St, CHIPPENDALE, NSW, 2008

Sydney, Eastern Suburbs: ... time experience sending an item interstate . From the initial engagement ...

PACK & SEND Toowoomba

33 Dent St, TOOWOOMBA, QLD, 4350

South Eastern, Toowoomba & South Eastern: ... delivered in a week. Excellent company to deal with whose personnel ... ! I HAVE USED THIS COMPANY FOR SEVERAL YEARS SENDING PARCELS ...

PACK & SEND Tweed Heads

Unit 3B, 14 Machinery Drive, TWEED HEADS SOUTH, NSW, 2486

North Coast, Northern Rivers: ... a very tricky item to transport. I Would recommend to others ...
Express Courier Service
PACK & SEND offers a reliable and innovative express courier service. This service allows us to offer nationwide same-day delivery and courier services for time-critical parcels. We understand some packages need to reach their destination as soon as possible. That's why our same day delivery service can deliver your urgent parcels, packages, and documents to the door anywhere in Australia at any time. Whether it's a one-off shipment or ongoing logistics for business, PACK & SEND can tailor a solution for every situation.
eBay & Gumtree sellers, and Australian business alike, small or large, can trust PACK & SEND to offer competitive same day delivery services, so they, in turn, can provide first-class services to their customers. With a reliable network of over 100 Service Centres across Australia PACK & SEND offers a truly comprehensive delivery service.
Get a fast and accurate quote today by visiting your local Service Centre, call us on 1300 668 000 or get a quote online today.