Cheap Courier to Vietnam from Adelaide
- 7 results
Similar freight topics: cheap courier to india from adelaide , cheap courier adelaide
×
You have blocked access to your location for this website. To re-enable location access to show the nearest service centres around you, please change the settings in your browser (in some browsers, by clicking on the red icon on the right hand side of the URL bar; in other browser by opening 'settings' / 'privacy settings' / 'content settings').
Show Service Centres near me
Sending Freight and Parcels to and from Vietnam
Cost of Express Shipping from Australia to Vietnam starts from $32.85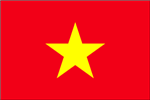 When it comes to shipping goods between Vietnam and Australia, look no further than the experts at PACK & SEND. With over 25 years in industry leading experience in all things freight and logistics, we are confident our services will deliver your satisfaction.
It doesn't matter whether you're a business sending goods, traveller sending excess baggage or even moving between Australia and Vietnam, PACK & SEND has the solution for you. Air freight, sea freight, urgent express courier – whatever you need, we've got you covered.
Ho Chi Ming City (Saigon), Hanoi, Hai Phong, Can Tho, Bien Hoa and Da Nang are just a few of the cities in Vietnam that we deliver to. We can deliver anything from a small parcel to full shipping containers, anywhere in Vietnam. The same goes for importing – PACK & SEND can import boxes, pallets or containers from Vietnam to Australia.
PACK & SEND Adelaide East

458 Pulteney Street, ADELAIDE, SA, 5000

Adelaide: ... East Service Centre in Sa provides total courier and freight delivery services and complete packaging solutions for customers in and around Adelaide. You can drop off your goods at our Service Centre or we can pick ...

PACK & SEND Norwood

9b Nelson Street, STEPNEY, SA, 5069

Adelaide: ... for eBay packing, posting, courier and shipping services. Computers and electronic ... item was in good hands. I had a large artwork sent from Adelaide to regional NSW recently. The security of the packaging and the speed ...

PACK & SEND Unley

Shop 6, 21-23 Belair Road, KINGSWOOD, SA, 5062

Adelaide: ... choice for eBay packing, posting, courier and shipping services. Computers and electronic ... with a number of freight companies to get a simple package from Adelaide to Darwin and it was a nightmare... but then there was Pack ...

PACK & SEND Hilton

Shop 1, 146-148 Marion Road, WEST RICHMOND, SA, 5033

Adelaide: ... choice for eBay packing, posting, courier and shipping services. Computers and electronic ... his laptop on a plane in Sydney and it ended up at Adelaide Airport. Kamran organised for it to be collected from Virgin Airlines, ...

PACK & SEND Nailsworth

105 Main North Road, NAILSWORTH, SA, 5083

Adelaide: ... you need anything couriered overseas! Best in the game for sure! Way cheaper than Australia post ... was super efficient and helped me get my purse home to Adelaide I had accidentally left it in Brisbane Airport. It was ...

PACK & SEND Salisbury

1 James Lane, SALISBURY, SA, 5108

Adelaide: ... anything, including:eBay items We are the number 1 choice for eBay packing, posting, courier and shipping services. Computers and electronic equipment requiring specialised transportation. Valuable artworks and antiques ...

PACK & SEND Lonsdale

3 / 29 O'Sullivan Beach Road, LONSDALE, SA, 5160

Adelaide: ... help,and is very professional ,I would thoroughly recommend Pack and send. MUCH easier to deal with than other Couriers i have used and attempted to use Great service for anything you want packed up and sent anywhere. I ...
Express Courier Service
PACK & SEND offers a reliable and innovative express courier service. This service allows us to offer nationwide same-day delivery and courier services for time-critical parcels. We understand some packages need to reach their destination as soon as possible. That's why our same day delivery service can deliver your urgent parcels, packages, and documents to the door anywhere in Australia at any time. Whether it's a one-off shipment or ongoing logistics for business, PACK & SEND can tailor a solution for every situation.
eBay & Gumtree sellers, and Australian business alike, small or large, can trust PACK & SEND to offer competitive same day delivery services, so they, in turn, can provide first-class services to their customers. With a reliable network of over 100 Service Centres across Australia PACK & SEND offers a truly comprehensive delivery service.
Get a fast and accurate quote today by visiting your local Service Centre, call us on 1300 668 000 or get a quote online today.