PACK & SEND South Melbourne Service Centre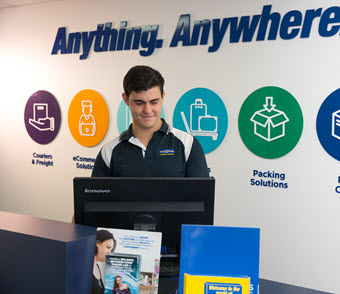 Franchise OwnersKai Shen
604 City Road, SOUTH MELBOURNE, VIC, 3205
PACK & SEND South Melbourne in Victoria provides total courier and freight delivery services and complete packaging solutions for customers in and around South melbourne.
Get a Quote Now
READY TO SEND - Packed & Less Than 30kg
LARGER GOODS - Freight & Items Over 30kg
UNPACKED GOODS - or Fragile / Valuable Items
EXCESS BAGGAGE - Luggage or Personal Effects
REGULAR SENDER - Parcels & Freight
ECOMMERCE FULFILLMENT - Store, Pick, Pack, Send
You can drop off your goods at our Service Centre or we can pick up from your door - it's your choice. There are No Limits to the solutions we can provide for you.
Our freight solutions include domestic, international and import deliveries. We have the resources and expertise to deliver to (and pick up from) virtually any location in the world - at a competitive price.
Our Service Centre is the right choice when it comes to packing and delivering anything, including:
We are the number 1 choice for eBay packing, posting, courier and shipping services.
Computers and electronic equipment requiring specialised transportation.
Valuable artworks and antiques that should only be handled with our couriers' professional, personal care.
Excess baggage for international travellers needing to send personal effects overseas.
Furniture removals for small jobs comprising of only a few items.
PACK & SEND's services extend to complete packing and freight solutions for businesses. Whether you represent a Blue-chip corporation, government department, private firm or a start-up small business, contact us to see why we are the leading experts in customised freight solutions.
Contact PACK & SEND South Melbourne service centre in South melbourne now to get a quote for all your packing and shipping needs.
What they're saying about our services
68 reviews