shipping from china to darwin
- 1 result
Similar freight topics: shipping excess baggage from darwin , fast track couriers darwin
×
You have blocked access to your location for this website. To re-enable location access to show the nearest service centres around you, please change the settings in your browser (in some browsers, by clicking on the red icon on the right hand side of the URL bar; in other browser by opening 'settings' / 'privacy settings' / 'content settings').
Show Service Centres near me
Sending Freight and Parcels to and from China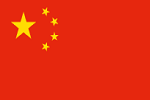 When shipping to China, turn to PACK & SEND. The experienced team at PACK & SEND have international shipping networks and knowledge that can improve your experience.
Whether you're moving house, relocating a business or sending excess baggage home, PACK & SEND provide a range of solutions at competitive prices.
PACK & SEND have no limits approach to your shipping needs. Regardless of size or weight, we can provide the most economical international shipping options for your goods. Our team welcomes oversized, fragile and bulky items and offers packing, delivery and collection options when shipping to China from Australia.
PACK & SEND work with freight carriers and custom brokers to assist you with sending your items. For time critical transport, PACK & SEND air freight is reliable option that delivers to locations such as Shanghai, Beijing, Guangzhou, Shenzen and Tianjin.
PACK & SEND Darwin

Shop 1/24 Litchfield Street, DARWIN, NT, 0800

Northern Territory: ... eBay packing, posting, courier and shipping services.Computers and electronic equipment requiring ... Darwin now to get a quote for all your packing and shipping ...
Freight
When you need to move a big shipment across Australia or overseas, PACK & SEND has the perfect freight solution for you. Within Australia, Road or Rail freight are usually your best options. Need it delivered fast? Then Air Freight is the only way to go. Not urgent? Then you might prefer an economy sea freight service for sending internationally. Whether you are exporting overseas or importing from another country, PACK & SEND has got you covered with the widest range of service options in the market, and highly competitive rates.
With a growing network of over 100 service centres across Australia, the UK and New Zealand, PACK & SEND are the freight logistic experts, and are dedicated to providing you with the best Freight Service to suit your needs. We can import and export to all corners of the globe.
PACK & SEND are the best in the business when it comes to moving freight for clients for over 25 years. We take care of everything freight related allowing you to focus on what matters to you most, saving you time, trouble and money.